Lance Bass was once a member of a group named NSYNC, a boy band known for featuring Justin Timberlake—who still hasn't apologized to Janet Jackson—in cornrows and forever being second to the Backstreet Boys (except for that one time NSYNC sold over 2 million albums in a week). Bass was promoting his appearance on Fox's new series My Kitchen Rules when he noted that this year marks a very special anniversary: It's been 20 years since the release of NSYNC's holiday album Home for Christmas.
To celebrate, the album will be reissued on vinyl, a sure sign the wax revival is alive and well. Bass describes the upcoming release as "really cool." It will be the first studio LP of the group's to appear on vinyl. With the market the way it is, it won't be the last.
The quintet is also getting a star on the Hollywood Walk of Fame, according to Bass. That occasion will come with a brief NSYNC reunion: The reality star told Entertainment Tonight that the five will "all be there!" when they get their Walk of Fame star. The only problem is that they're very busy boys: "We just have to decide on a date. We're terrible at planning things."
"We're five guys, so for us to make a decision about anything is really hard," Bass continued, even though he noted in the interview that they do keep in touch. "We just need to do it. So hopefully maybe around Christmas time."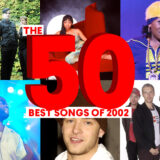 It can be Christmas right now, if you want it to be. Stream Home for Christmas below.