Carly Rae Jepsen is beginning to record her third album, but first: wacky collaborative sponsored content with a teenage rapper. Entertainment Weekly has premiered a snippet of Jepsen and Lil Yachty's collaboration "It Takes Two," a Mike WiLL Made-It produced cover of Rob Base and DJ E-Z Rock's 1988 hit. The team-up, sponsored for whatever reason by Target, is set to premiere during the Grammys as a Roman Coppola-directed video choreographed by La La Land's Mandy Moore, who is not the other Mandy Moore.
"It was reaching from different worlds and coming together to make something that hopefully nobody would expect," Jepsen said about to Entertainment Weekly about the collaboration. "It was a total blast."
To be fair, it is true that nobody expected Carly Rae Jepsen and Lil Yachty to cover "It Takes Two," and at the very least it may anger people who get mad when Yachty says he doesn't know any songs by Biggie or Tupac. Watch the preview clip below.
//players.brightcove.net/219646971/default_default/index.html?videoId=5313059666001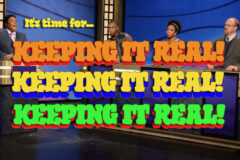 Update: The collaboration is now available on iTunes and streamable below. The three-minute commercial spot will air during the Grammys.
Update: And here's the full Target ad.
https://youtube.com/watch?v=CjBMQgH1v1s