Last month, I foolishly assumed that Alex Trebek's seemingly desperate quest for a heightened profile on the internet might have reached its logical combustion point—this was after the 76-year-old Jeopardy! host said "Yaas queen" on the air.
Alas, we underestimated Jeopardy!, a show once widely considered to be harmless fun but which now offers itself as raw material for the grand meme factory. Regard this clip from last night's episode, in which Trebek, incorrigible, delivers raps from Drake, Kanye, Kendrick, Lil Wayne, and (of course) Desiigner in the "Let's Rap, Kids" category:
Shortly after this regrettable incident, the accolades were already flowing in: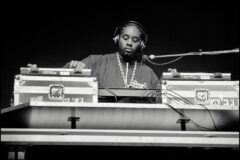 I took Alex Trebek rapping on Jeopardy and did the only thing that felt right: Edit it to the music he was quoting. (🎥: @KennyDucey) pic.twitter.com/Tg8mxONBAj

— Mark (@tole_cover) February 21, 2017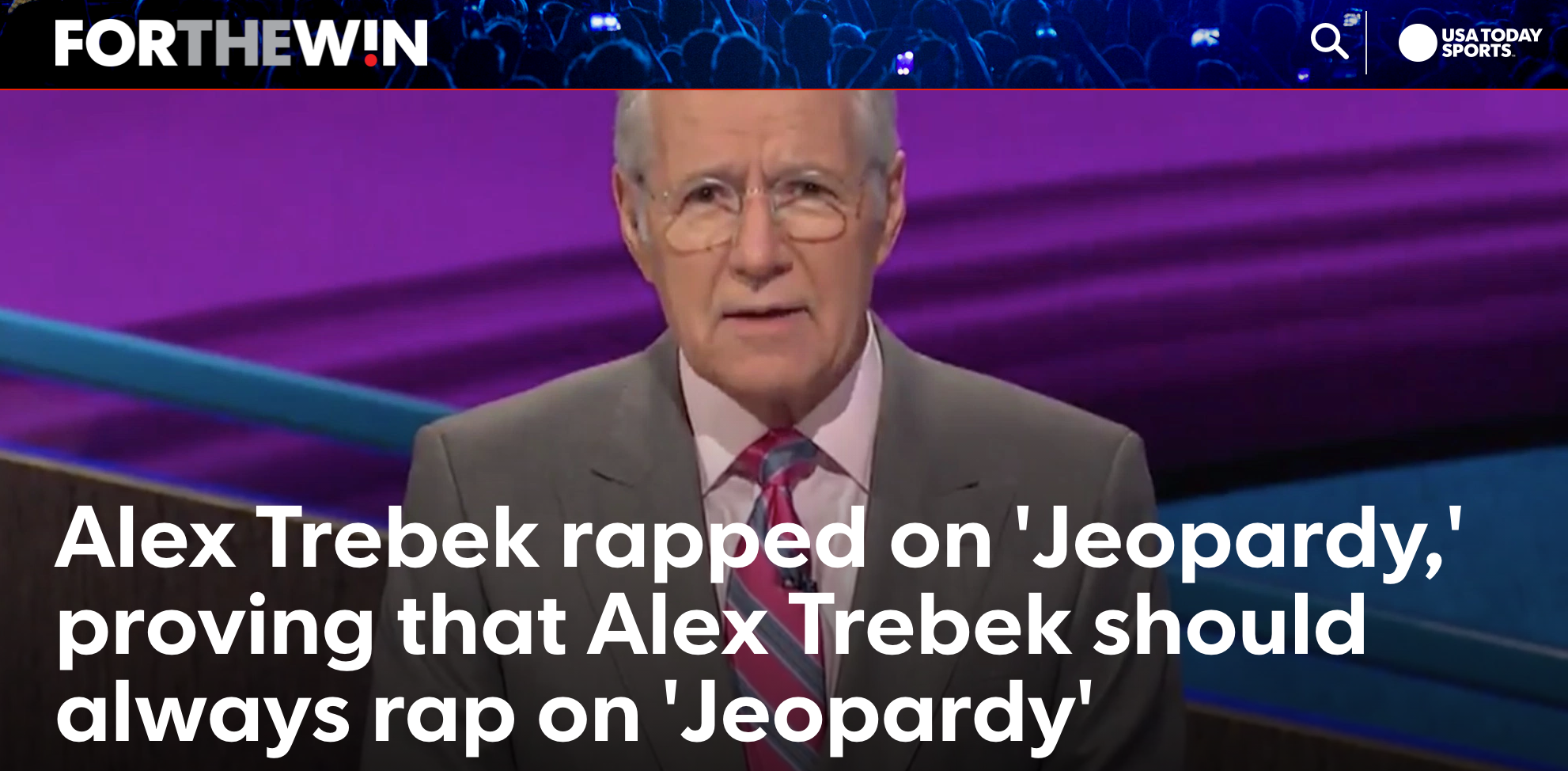 If you think I'm being too cynical about this, just look at how the episode was marketed:
Alex spits 🔥 on today's LET'S RAP, KIDS category! 👻 pic.twitter.com/Y5bM4uOGyv

— Jeopardy! (@Jeopardy) February 21, 2017
As long as we make it this easy on him, Trebek will never stop going in.