Let it be known that the BeyHive is also a sharp investigative force. A fan account noticed that the WikiHow guide for "How to become a Congressman" looks awfully similar to a photo of Jay Z and Beyoncé politicking with Barack Obama at a 2012 fundraiser. In fact, the main differences are that Jay Z has been replaced with sports commentator Troy Aikman, Barack Obama has been substituted for Dave Chappelle in whiteface, and Beyoncé is white. Step 1 to becoming a congressman is to be white, according to WikiHow.
Wikihow turned Obama, Beyoncé, and Jay Z white to explain "How to become a congressman." pic.twitter.com/QNTGz5wjaq

— FORMATION (@beyupdates_) January 22, 2017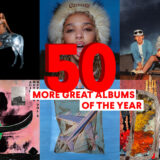 The irrefutable evidence and the subsequent criticism forced WikiHow into apologizing through a Twitter thread. If you let them tell it, the mishap—a 3-year-old drawing—happened because an illustrator didn't know the race of the picture's inspiration, so the artist decided to color the original sketch peach white. Now, people are mad and WikiHow is too. "When we saw the whitewashed image of Obama, Jay Z & Beyoncé, we were disgusted & ashamed," the website said in the Twitter statement. "It never should have been on wikiHow."
The site also notes that it's working with its illustrators to "encourage diversity," which seems like a good place to start: You need to bleach your skin to do a lot of things right, according to WikiHow. The good news is at least they didn't piss off Obama; he still follows them on Twitter.
1/ When we saw the whitewashed image of Obama, Jay Z & Beyoncé, we were disgusted & ashamed. It never should have been on wikiHow. https://t.co/tCIgpPpD2R

— wikiHow (@wikiHow) January 24, 2017
@wikiHow 2/ Within minutes of the 1st tweet, a volunteer removed the image. We then started investigating how it got on wikiHow at all.

— wikiHow (@wikiHow) January 24, 2017
@wikiHow 3/ We learned it was made 3 years ago by a team of illustrators who work as one. One person sketches, the other person colors.

— wikiHow (@wikiHow) January 24, 2017
@wikiHow 4/ The sketcher sent the colorist a black and white sketch. The colorist did not know the race of the models.

— wikiHow (@wikiHow) January 24, 2017
@wikiHow 5/ The colorist wasn't aware it was Obama and Beyoncé. We don't think the illustrator intentionally whitewashed here.

— wikiHow (@wikiHow) January 24, 2017
@wikiHow 6/ This doesn't excuse the fact that we hosted a terrible image on wikiHow and we needed more diversity on that article period.

— wikiHow (@wikiHow) January 24, 2017
@wikiHow 7/ We're talking with our illustrators to prevent recurrence and encourage diversity. Especially in positions of power.

— wikiHow (@wikiHow) January 24, 2017