Alex Pall, one half of chart-topping, mindless-festival-pop DJ duo the Chainsmokers, apparently told the U.K.'s Metro newspaper that he struggled with ADHD as a child. This future Music Choice Trivia answer wasn't even news—you can't find it on Metro's website—but it was somehow aggregated by LinkedIn, a traffic-thirsty professional network for thirsty professionals. It's likely that no one took even took notice, until Pall posted an Instagram of a screenshot of a LinkedIn push notification about himself:
It's unclear whether this photo—which has now shared the news that Alex Pall "battled ADHD" with all his fans—is a screenshot of Pall's own phone or an image sent to him by someone else who signed up for hard-hitting social media news network LinkedIn's push notifications. In any case, the only person blowing up Pall's shit up is Pall. No one would have noticed if he hadn't broadcast it to the very subset of people likely to be interested.
Since he did, we were obligated to look the Chainsmokers up on LinkedIn. Here's Pall's page:
And here's the other Chainsmoker, Drew Taggart: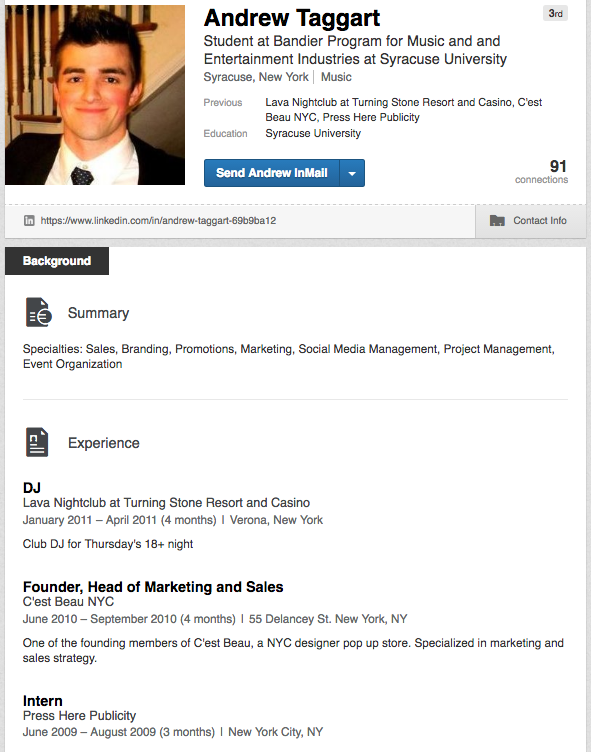 You've got a club residency at the Wynn Las Vegas, Drew—it's time for an update.