There's a popular chain letter-style prompt going around Twitter and Facebook in the last 24 hours that asks people to list the ten albums that you listened to most during your teenage years—which we understand to mean "high school," since you're a tween before that and a "college kid" afterwards. The exercise is supposed to be informative and embarrassing in equal measures, and as an added bonus reveals almost the exact age of the responder. So in the spirit of this wonderful and popular exercise, here are the ten most important albums in the young lives of various SPIN staffers.
Puja Patel (Editor-in-Chief)
The Cure – Disintegration
Nirvana – Nevermind
Pixies – Surfer Rosa
Destiny's Child – The Writing's on the Wall
Kanye West – College Dropout
Belle and Sebastian – If You're Feeling Sinister
Missy Elliott – Miss E… So Addictive
Weezer – Blue Album
Jimmy Eat World – Bleed American
Outkast – Stankonia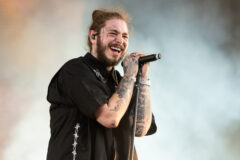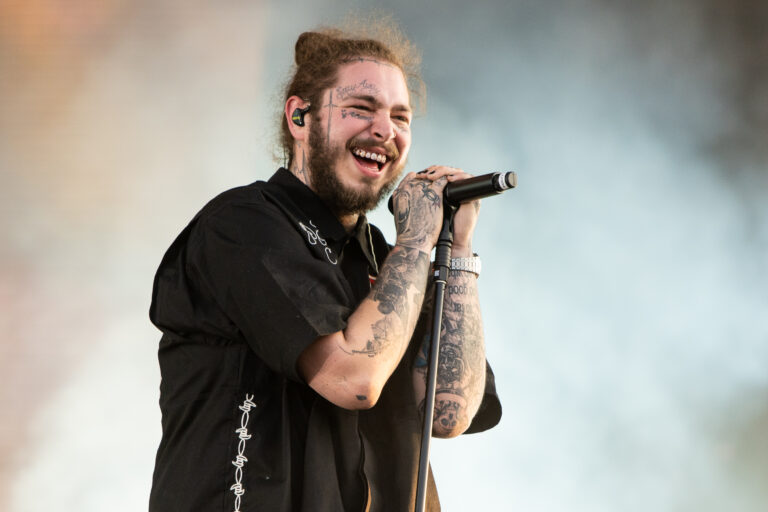 Jeremy Gordon (Associate Editor)
Weezer – Pinkerton
Jimmy Eat World – Bleed American
The Hives – Veni Vidi Vicious
My Chemical Romance – Three Cheers for Sweet Revenge
Bob Dylan – Highway 61 Revisited
Television – Marquee Moon
The Replacements – Tim
Neil Young – Harvest
The Strokes – Is This It
Coheed and Cambria – In Keeping Secrets of Silent Earth: 3
Jordan Sargent (Associate Editor)
The Strokes – Is This It/Room on Fire
Bloc Party – Silent Alarm
Kanye West – The College Dropout
The Killers – Hot Fuss
Interpol – Antics
Lil Wayne – Tha Carter 2
Green Day – Dookie
Wolf Parade – Apologies to the Queen Mary
Franz Ferdinand – s/t
Kings of Leon – Youth & Young Manhood/Aha Shake Heartbreak
Andy Cush (Senior Writer)
Deftones – Adrenaline
Incubus – S.C.I.E.N.C.E
Radiohead – Amnesiac
El-P – Fantastic Damage
Modest Mouse – The Lonesome Crowded West
Kanye West – The College Dropout
Animal Collective – Sung Tongs
Rage Against the Machine – s/t
Led Zeppelin – Physical Graffiti
DJ Shadow – Endtroducing…..
Anna Gaca (Staff Writer)
Belle & Sebastian – If You're Feeling Sinister 
Sufjan Stevens – Illinois
Oasis – What's the Story Morning Glory
Cat Power – The Greatest
The Raveonettes – Pretty in Black
No Doubt – Tragic Kingdom
The Velvet Underground – The Velvet Underground & Nico
The Libertines – s/t
Jenny Lewis & The Watson Twins – Rabbit Fur Coat
Jesus & Mary Chain – Psychocandy
Brian Josephs (Staff Writer)
Now That's What I Call Music! 8
Outkast – Stankonia
Gorillaz – Gorillaz
Kanye West – Late Registration
A Tribe Called Quest – The Low End Theory
Radiohead – OK Computer
Jay Z – The Blueprint
Daft Punk – Discovery
The Notorious B.I.G. – Ready to Die
Outkast – Speakerboxxx/The Love Below
Taylor Berman (Contributing Writer)
Blink-182 – Enema of the State
Deftones – White Pony
Beastie Boys – Hello Nasty
Radiohead – OK Computer
Outkast – ATLiens
Nine Inch Nails – The Fragile
Wu-Tang Clan – Enter the Wu-Tang (36 Chambers)
At the Drive-In – Relationship of Command
DJ Shadow – Endtroducing…..
System of a Down – Toxicity
Winston Cook-Wilson (Contributing Writer)
The Beatles – s/t (White Album)
Brian Wilson – Smile (2004)
Thelonious Monk – Monk's Dream
The Postal Service – s/t
Beck – Midnite Vultures
Pixies – Surfer Rosa
Tom Waits – Small Change
Son House – Father of Folk Blues
The Strokes – Is This It
Outkast – Speakerboxxx / The Love Below
Coldplay – Parachutes
Rob Arcand (Intern)
Dinosaur Jr. – You're Living All Over Me
Bright Eyes – Lifted
Justice – †
The Postal Service – Give Up
Sufjan Stevens – Michigan
The Microphones – The Glow Pt. 2
The Radio Dept. – Pet Grief
The White Stripes – Elephant
The Velvet Underground – s/t
Iron & Wine – Our Endless Numbered Days