In Cloud Nothings' earliest days, Dylan Baldi essentially shared songwriting credits with Cleveland, Ohio, whose prevailing reputation—see "The Mistake on the Lake," Major League, Hot In Cleveland—justified the writing of songs like "Can't Stay Awake" and "You're Just Not That Good at Anything." Of course a talented, precocious Cleveland-bred punk would create disgruntled and anxious music expressing a desire to be anywhere else in the world—and after Cloud Nothings took off with 2012's Attack on Memory, Baldi followed suit, chasing relationships to Paris and Western Massachusetts amongst other places.
After years away from home, Baldi returned to Cleveland at the beginning of 2016, moving in with his drummer Jayson Gerycz. It might've been Baldi's projection, but the city seemed lighter. "I'm not sure what happened over the span of eight months," Baldi tells SPIN over the phone. "Everyone seems happier." What happened was LeBron James: 2016 saw the King deliver on his promise to bring a championship to Cleveland by completing an epic comeback from a 3-1 series deficit against the greatest regular season team in NBA history. Even when the Indians blew a 3-1 World Series lead to the Cubs, it was hard to complain too much. Sports are a great marker of civic pride, and it's tempting to draw a parallel between the city's elevated mood and Baldi's.
Baldi confesses he's not one to watch much ESPN, though he's aware of the halo effect created by the athletic exploits of Kyrie Irving, Urban Meyer and Corey Kluber. But he is using terms like "inspiring" and "new age" to describe the general mood of Life Without Sound, Cloud Nothings' fourth proper LP and certainly their most optimistic. "I don't feel like I've wasted my life anymore," he says when asked how it compares to Cloud Nothings' angstier early work.
It's also their most lyrically substantial and pretty, whereas the first three proper Cloud Nothings albums went out of their way to be plainspoken and increasingly disfigured despite production from the venerated likes of Steve Albini and John Congleton. This time out, Baldi aspired to create something that would sound best in a car driving through the suburbs, but looking back on his own listening habits, he says "I don't know who makes them. Most of the records I listen to sound terrible." This time out, they tapped John Goodmanson, best known for Sleater-Kinney's foundational Kill Rock Stars work and mixing for Death Cab For Cutie, Wu-Tang Clan and … Owl City.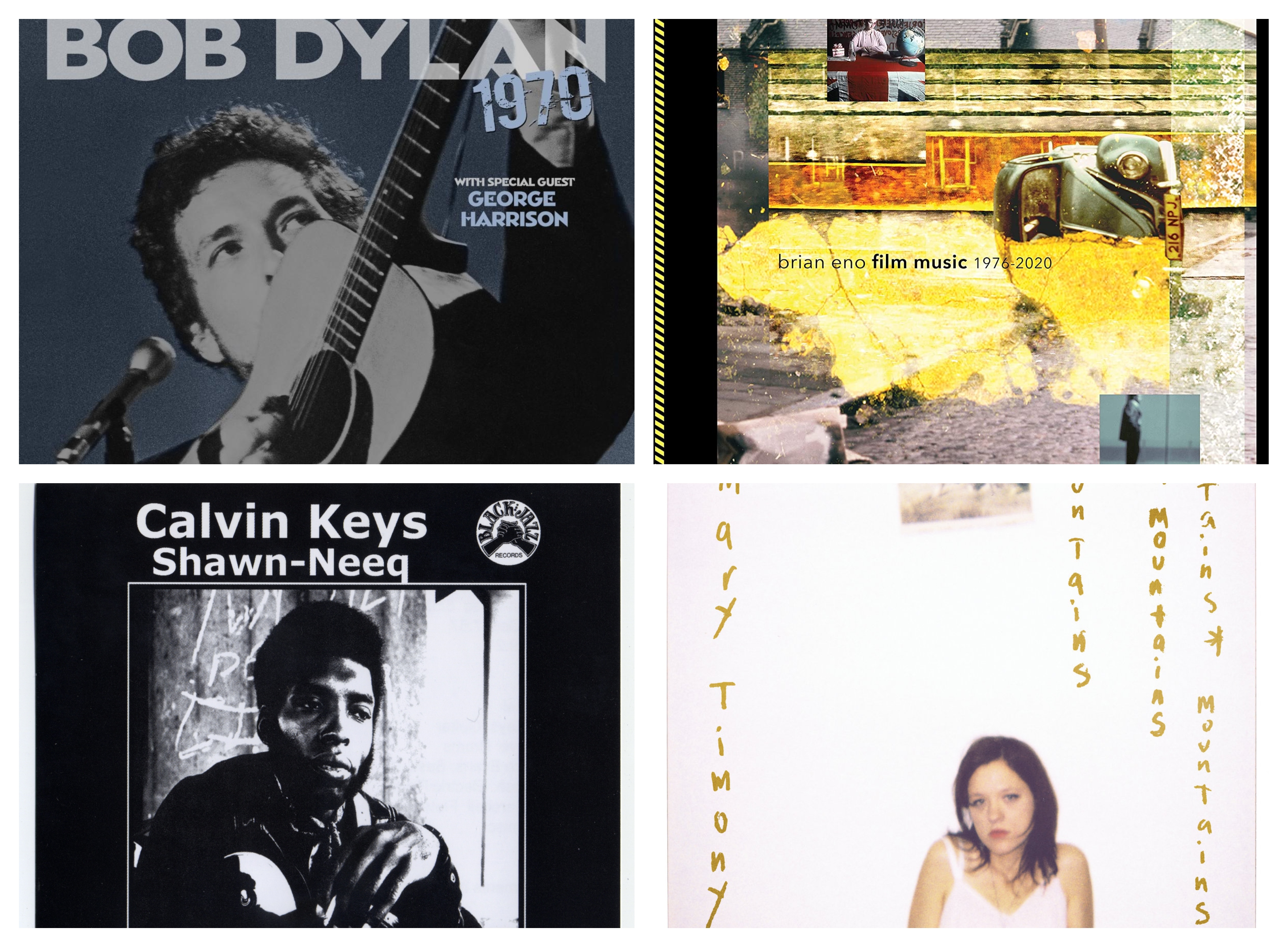 It seems that Baldi was hoping the higher sonic fidelity might foretell an advance past the regressive attitude that pervaded his previous albums. But insofar as the brutal winters or the fortunes of the Browns are a constant in Cleveland, even the brightest Cloud Nothings will be not as miserable rather than purely happy. Most of Life Without Sound was written during a turbulent breakup in 2015, when he was living in Massachusetts "The girl I was living with was gone all the time and I didn't actually know anybody," he recalls. "Maybe there was some misdirected anger during that time." They're now back together, and Baldi admits that he needs to clean his house top to bottom before she arrives later that day.
While it appeared that Cloud Nothings were taking more liberties between records, they were exhaustingly active following 2014's Here and Nowhere Else. "Those were two solid years of being away from home. We tried to tour ourselves to death," Baldi explains. "I said, 'I don't feel like a person anymore,' time to take a break." (As the song goes, he needed time to stay useless.) When asked about what his days consist of since finishing Life Without Sound in March of 2016, Baldi shrugs. "I woke up at 6 in the morning, played this Star Wars video game for awhile. I fell asleep doing that and then I woke up at noon." For the most part, an extended period of downtime led to him recording "stuff no one will ever hear", though a project of processed saxophone may one day see release on Unifactor, the tape label started by Gerycz and bassist TJ Duke.
When Baldi talks about his transition into adulthood after six years in the public eye, it's worth remembering that he's only 25 years old. (To put things in perspective, Barry Johnson of Joyce Manor is 30, Patrick Stickles is 31 and Brian King of Japandroids is 34.) All the same, the three years that separate Life Without Sound from Here and Nowhere Else have turned a band like Cloud Nothings into something close to unexpected veterans. "I don't think anyone is coming to us for advice," Baldi laughs. "But some kids will be at shows like, 'how'd you do it?' And I say, 'MySpace? Remember that? You don't? That's crazy.'"
While Attack on Memory is a rare punk record that belongs in any 2010s time capsule, along with Celebration Rock and The Monitor, Baldi does get the sense that Cloud Nothings are seen as a part of a bygone era. To some degree, indie rock has never been more vibrant or diverse and Attack On Memory could serve as some kind of connective tissue between the early part of the decade and the latter's emo takeover—it often sounds the rawest Get Up Kids album imaginable.
At the same time, it's hard to imagine a straight-up, punky guitar band being privy to the same hype and adulation given to Cloud Nothings. "We were lucky enough to make a rock record that had good songs at a time where people were like, 'rock music is cool,'" Baldi says, and he's surely noticed how tastemakers have turned on peers like Wavves, DIIV and Titus Andronicus in the past two years. "You don't see any rock music except for famous people on the same sites that used to write about us a lot."
Baldi may have first realized how expectations have changed for punk bands when the video for Life Without Sound's first single "Modern Act" was released on November 9, the day after Donald Trump become the president-elect.  As Tom Breihan at Stereogum wrote at the time, "this doesn't seem like a great morning for an indie rock band to release a video, but I guess we all have jobs to do."  
Baldi admits he's not the most hands-on artist—"I had just forgot. If I had been fully aware, I would've said, 'let's not do that today, that's a little weird'"—nor does he care to get on a pedestal. "I don't associate my political life with the music, which some people think is a horrible thing and I'm reprehensible for thinking that way." No one would typically consider Wavves a political act either, but collaborator Nathan Williams outlined a list of people who are not welcome at their shows, including Trump supporters and "All Lives Matter" advocates. "If I said that, my aunts and uncles couldn't come to my shows," Baldi admits.  "People will ask about it in every interview so I'll have a chance to say whatever I want."
With Life Without Sound close to release, perhaps the prevailing view of his style of music is a more pressing concern. After reading an article in the New York Times comparing the current state of rock music to jazz in the early '80s, Baldi went on the defensive. "I like jazz! Who cares?," he huffs. And it's hard to imagine Wynton Marsalis shows getting the response Cloud Nothings have seen just in the past few months. "I've seen wilder shit in Cleveland than anywhere in my life," Baldi says, referring to a recent Christmas show. During the opening act, "people were whipping full glass beer bottles at each other and this one girl brought a toaster, threw it full bore at this guy's head and cracked his nose open. It's Christmas!" (Editor's note: Do not throw toasters at people's head.)
Maybe it's just another, though much less pernicious example of sticking with a comfortable narrative that ignores what's happening outside major media centers. "The internet has opened things up where something can be relevant to everyone," he says, bringing up… Zootopia porn as an example. "To claim that an entire genre is irrelevant is ignorant in a way. You can say it's irrelevant to the main cultural zeitgeist, but who cares about that?  I don't."
Once again, Cloud Nothings and Cleveland align in the same mindset; certainly not complacent, but perhaps no longer feeling the same urgency for outside validation. Life Without Sound certainly doesn't try to force itself on anyone; relative to Attack on Memory and Here and Nowhere Else, two of the very, very few critically acclaimed indie rock albums of the past decade that are best-suited for gym listening, it's a Cloud Nothings record for the remaining 98 percent of daily life that's less physically demanding than a dozen squat thrusts. "I want a life, that's all I need lately," Baldi sings on "Modern Act," and often times, that life is spent in low-impact, pleasurable and productive ways: like, say, cleaning the house for your girlfriend.