It became apparent that Hollywood actor, noted performance artist, plagiarist, and self-conscious "bad boy" type Shia LaBeouf was good at rapping during a Sway in the Morning appearance early last month, when he freestyled as part of the Sirius show's traditional "Five Fingers of Death" challenge. "Get ready, get set, this a meme," Shia began…and so it came to pass, with the original video racking up almost 5 million views.
In the course of the rap, LaBeouf (who expressed interest in playing Cage in a biopic almost ten years ago) positioned himself as something of a "real hip-hop is dead" traditionalist. Lines like "Hip-hop used to be fertile, now it's Timbuktu" led to a passing diss of perhaps the most controversial nu-hip-hop figure of this year, Lil Yachty: "Miss me with that Lil Boat."
This prompted a weird series of events. First, Peter Rosenberg, host at NYC's Hot 97, went in on LaBeouf during his own jokey freestyle following a rap about Thanksgiving, accusing him of turning to rap because his acting career is "wack." (Ooh, cold!) Then, earlier this week Lil Yachty dissed LaBeouf back, including a weird Even Stevens reference, on Ebro's Beats 1 Radio show ("I grew up watching Even Stevens / Now Steven ain't nearly as even"). Ebro, in case you don't know, also hosts the Hot 97 with Rosenberg, which meant the LaBeouf/Hot 97 rivalry was on.
So it feels fitting LaBeouf has loosed another freestyle, and delivered it directly into the hands of Charlamagne da God at Power 105.1, Hot 97's NYC rival station. "I'm Shia, we met each other in the streets one time," LaBeouf says to Charlamagne, embarrassingly, at the beginning of the recording.  It sounds less like a freestyle, and LaBeouf really try to burn more people than Triumph the Insult Comic Dog did on "I Keed."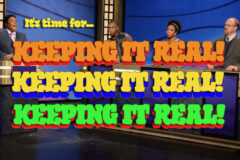 It begins with some pretty good digs at "basic" Rosenberg: "Rosenberg's the oldest turd, he knows he's dirt/Chasing relevance, holes in shirt." He's also "faker than Drake's Jamaican accent." But then there's an overstepping comeback to Yachty ("He's like Lil Romeo meets Raggedy Ann"). Also Vin Diesel and Jean-Claude Van Damme have to take shit from this guy, for some reason. You can listen to the track below, which 105.1 broadcast today.
Shia Labeouf sent me a freestyle. We bout to play it. Tell me what you think!!! Click here to stream us live!! https://t.co/vW3Ty6Awpa

— Charlamagne Tha God (@cthagod) December 2, 2016