Update: Pitchfork has obtained screenshots of other tweets by Fiasco that reveal his apparent retirement was inspired after he was accused by some listeners of anti-semitism. The claims stem from the following lyrics on "N.E.R.D.": "Artist gettin' robbed for their publishing / By dirty Jewish execs that think his alms from the covenant / I'll retire when I'm tired, that's a Firestone death." Fiasco specifically aimed his ire at a DJ Booth article with the headline, '[Lupe Fiasco's] Anti-Semitic Lyrics in "N.E.R.D.' Freestyle Are Dangerous." Read some of the tweets below.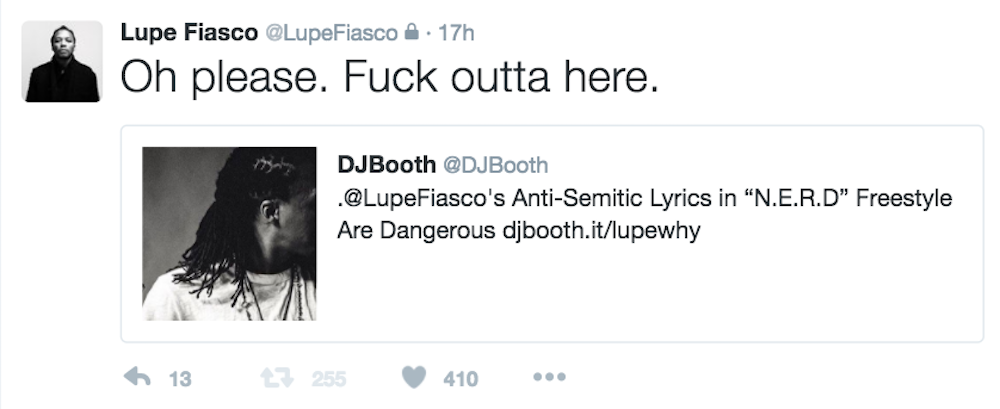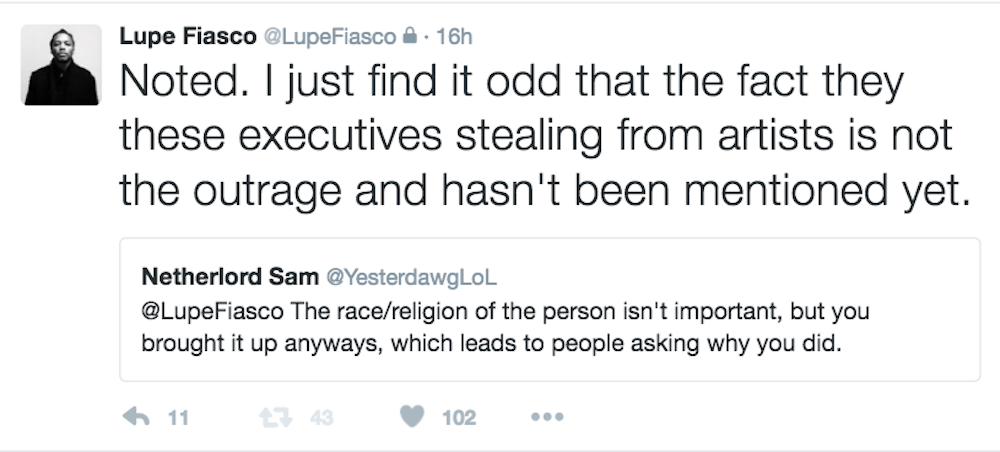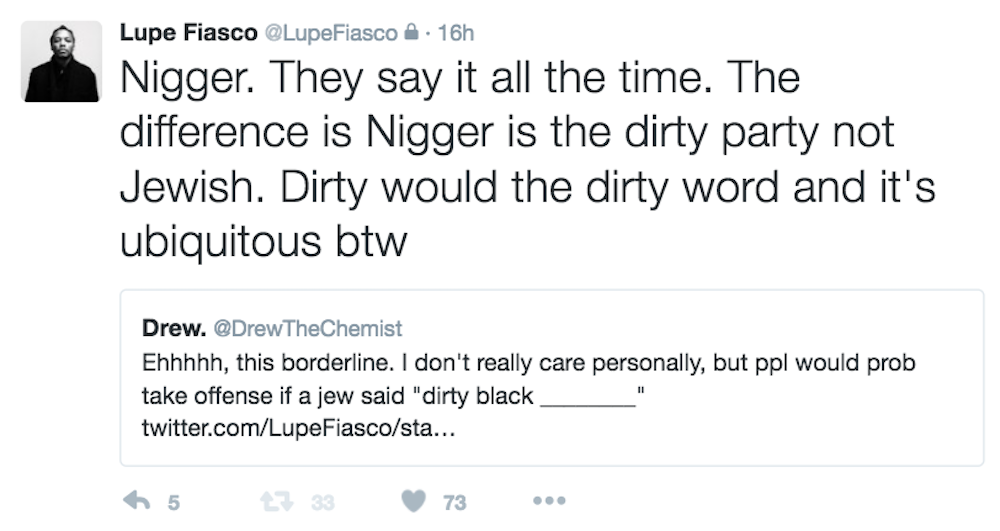 Lupe Fiasco is apparently done with music. The Chicago rapper announced on his protected Twitter account that he's officially retiring.
"I get the hint God," the tweet says. "Yo Lupe fans it's been fun and I hope you've had fun. I'm officially not releasing anymore music. Albums cancelled." See OnSmash's screengrab of the tweet below.
Fiasco's referring to the three albums he planned to drop this year. He said he was still intending on releasing the LPs at a later date, after sample clearance issues derailed the original schedule, but it appears that's no longer the case. As it currently stands, Fiasco's verses over J. Cole's "Everybody Dies" looks to be his final song.
Lupe Fiasco became a notable alternative hip-hop figure in the mid-'00s after a string of strong mixtapes and a key feature on Kanye West's "Touch the Sky." The Chicagoan went on to release five albums, with his first two—2006's Lupe Fiasco's Food & Liquor and 2007's Lupe Fiasco's The Cool—being his most acclaimed. His last album, Tetsuo & Youth, debuted to meager sales but a warm critical reception in 2015.