The first time I heard Hawaiian Punch-braided teen rapper Lil Yachty was, fittingly, in a viral video. There's no way in a million years would I have thought the artist behind what I assumed was literally a joke song could be a respectable rapper, but once I poked around his SoundCloud, I thought he had a sincerity that made him more than a novelty. Even so, I never imagined he'd play on the radio, or end up in a Sprite commercial with LeBron James. Then, not long after, I came across another meme featuring Yachty. He was in the top left quadrant of an Instagram post that blew up: the "No one over 30 can name all 4 of these n***** w/o Google" meme. Despite being 27 years old, I only recognized Yachty.
It was a shocking moment of feeling irrelevant, like my rap fandom had finally led me outside of the moment. The meme pushed me to eventually find out about Lil Uzi Vert, who sits to the right of Yachty in the quadrant. They're both rascally young kids, except Yachty is more earnest and open, and Uzi—aided by his nasal tone and frantic delivery—is brattier, though far from what any old-fashioned hip-hop head would call hard. He's Sum 41, while Yachty is Blink-182. Like "Fat Lip," I heard Vert's "Money Longer" in DJ sets and on the radio, and thought it was a fun, disposable radio song with a killer hook … that didn't necessarily signal career longevity, I thought as I pressed my copy of To Pimp a Butterfly to my chest.
But there I was, being an old. Career longevity doesn't necessarily matter to the rappers in that meme quadrant—Yachty, Vert, 21 Savage, and Playboi Carti—who are all 24 and younger. (Yachty is just 19 years old, making him the most relevant rapper alive who maybe doesn't remember 9/11 happening.) On the surface, they don't seem like they have a lot in common either thematically or sonically, but as a unit they comprise an unofficial movement of devil-may-care, youth-oriented rap. It ranges from the squawky but commercial-leaning Vert to the more eccentric Yachty, from jokesters like Houston's Ugly God to gangsta rappers like 21 Savage. You can draw a line from Yachty to Wintertime or Playboi Carti to NBA YoungBoy based on the same cocktail of youth, the ease with which they repel rap fans 25 and older, their prodigious use of social media, and the insouciant ideas, twisted through the swagger of recent guys like Future, Migos, and Young Thug, swimming throughout their output. The snarkiest might call it shithead-teen rap, even if some of the principal artists are technically in their 20s.
Artists in this group earned their stripes through trial by fire—they were sent to the principal's office, a.k.a. the interview chair of Ebro, Hot 97's resident rap reactionary. (They were even dissed by J. Cole, the leader of the debate team.) On Ebro's show, Yachty and Vert went so far as to insist they weren't rappers. That's a fine amount of logical hoops to jump through, even if they do court more of a rock-star image. (See this amazing, Beatlemania-esque viral video where Uzi is chased by adoring fans at a festival.) But hey, they were ready to own it. Yachty has a song called "King of the Teens"; on "Shoot Out the Roof," he rapped, "You ain't Uzi, you ain't Carti, damn sure not me."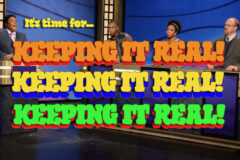 These guys, along with some others, signaled another changing of rap's tide. This has been a recurring wave for a few years: As far back as 2007, Soulja Boy broke through with "Crank That" and inspired a thousand "is this real rap" conversations. In 2012, Chief Keef inspired a thousand more "is this real rap" conversations before everyone started making drill; in 2013, Migos inspired even more "is this real rap" conversations before everyone started doing the Migos flow. So it goes. These guys are obviously inspired by Migos, as well as the frenetic style of Young Thug (another rap contrarian), but they're younger, weirder, and maybe even more popular among the kids, who are always alright, even when they're wrong. Here are some of our favorite songs by these renegade kids from 2016.
Lil Yachty, "1 Night"
Where it all started for me. Still an irresistible, silly earworm.
https://www.youtube.com/embed/251cxou3yR4
Lil Yachty, "Minnesota" ft. Quavo, Young Thug, Skippa da Flippa
This was the song that made me believe there was "more" to Yachty. While his verse retains his characteristically sloppy charm, the beat—an exercise in minimalism—propels "Minnesota," which features two dudes who might be called the fathers of this scene, and one guy adjacent to it.https://www.youtube.com/embed/FvpWJKRPadk
Lil Yachty, "All In" ft. Kodie Shane, Big Brutha Chubba, Kay The Yacht, Jban$2Turnt, TheGoodPerry, $oop, K$upreme, Byou
Notable because it introduced me to Kodie Shane, and is my favorite song on Yachty's uneven

Summer Songs II

tape. It's also a good

rap

song, a team cipher that runs six essential minutes and has a wistful, youthful "seven years later and I got the same friends" hook.
https://www.youtube.com/embed/QrdQiGotAoo
Lil Uzi Vert, "You Was Right"
Lil Uzi's other big radio song, this is both one of his most outwardly rappity-rap tracks, and one of his most introspective. It's a perfect dance song, too.https://www.youtube.com/embed/55iN4H6kRN4
Lil Uzi Vert, "Ps and Qs"
After two mixtapes and a joint mixtape with Gucci Mane, this remains my favorite Lil Uzi Vert track on the strength of its beat alone. More rap songs should prominently feature accordions.https://www.youtube.com/embed/J59UasgEqTw
21 Savage, "X" ft. Future
By virtue of age (24) and style (cold, sobering gangsta rap), 21 Savage is the odd man out in this scene, but he belongs because he confused a lot of older people when he first came out. Plus, his "issa knife" moment became a meme, and he's such a character he influenced a wack rapper—the shameless 22 Savage—in his wake. This is a fun, real-world hit, and while nothing 21 Savage does could be labeled "bratty," the "I'm just flexing on my ex-bitch" hook thematically lines up with guys like Uzi.
https://www.youtube.com/embed/szKxAdvlCCM
Playboi Carti, "Fetti" ft. Da$h and Maxo Kream
He didn't quite taste the mainstream success of his peers in that four-quadrant meme, but Carti quietly released some good music this year. My favorite song of his remains his 2015 track "Fetti," which predicted a lot of the "slowed-down-Migos-flow" stuff that really blew up in 2016.https://www.youtube.com/embed/A5IvyeAeEOM
Kodak Black, "Vibin in This Bih" ft. Gucci Mane
Kodak hit too many legal troubles to truly blow up in 2016, and he's yet to repeat the viral highs of 2015 jams "Skrt" and "Ran Up a Check." His feature on "Lockjaw" was one of rap's finest moments this year, but that's definitely a French Montana song. On this song from

Lil B.I.G. Pac

he teams up with grandfather figure to all these guys, Gucci Mane, to trade spirited verses and establish himself as a "take me seriously" member of this team.
https://embed.spotify.com/?uri=spotify%3Atrack%3A32nztUVOEvvlUtKBufJuzq
Madeintyo, "Uber Everywhere"
A totally goofy and fun radio song, but I don't think I'm alone in saying I'm not really checking for more Madeintyo songs, unless something really comes out and knocks me off my feet.https://www.youtube.com/embed/BcyFJLrBVhA
Trill Sammy, "Martin"
Trill Sammy flies under the radar, but he secretly has millions of YouTube views on his songs and defiantly sticks out in a weird Houston scene whose most visible stars, Travis Scott and Sauce Twinz, sound nothing alike. "Martin" is a grating (and great) piece of "repetitive phrase rap" that sticks in your head. And I secretly enjoy his "Uber Everywhere" freestyle more than the real thing.
https://www.youtube.com/embed/LmPmq_tn35k
Amine, "Caroline"
This is more in the vein of D.R.A.M.'s 2015 hit "Cha Cha," but this crude yet joyful hit (53 million YouTube views and counting, appearing in the upper reaches of the Billboard Hot 100) was the sleeper song of the year. Amine earns points for taking the song to Jimmy Fallon and dropping an anti-Donald Trump verse at the end.https://www.youtube.com/embed/3j8ecF8Wt4E
Ugly God, "Water"
Houston's 20-year-old Ugly God is the most genuinely weird artist out of all these guys. He's like an evil Lil Yachty. The first reaction to an Ugly God song is to want to dismiss it as a joke, except Ugly God is an ace at writing hooks and has a genuinely funny personality. He's impossible to hate.https://www.youtube.com/embed/nzpZov-VFLk
Ugly God, "Booty From a Distance"
Speaking of funny, Ugly God's "I Beat My Meat" wears its iPhone ringtone sample too heavily to register as more than a novelty, but his "Booty From a Distance" is a great story song. Maybe it's the Houston connection but I can't help but think of Bushwick Bill when I listen.
https://w.soundcloud.com/player/?url=https%3A//api.soundcloud.com/tracks/204475197&color=ff5500&auto_play=false&hide_related=false&show_comments=true&show_user=true&show_reposts=false
Kodie Shane, "Hold Up" ft. Lil Uzi Vert and Lil Yachty
I like Kodie because her music is fun and she has a great personality, but I also 
give her credit for hijacking the one Famous Dex song everybody liked ("Drip From My Walk") and re-contextualizing it out of the view of the intolerable Chicago rapper who was primed to blow up like Yachty and Uzi, but was caught on camera beating a woman. This is a good little song that features the two biggest stars of the scene.
https://w.soundcloud.com/player/?url=https%3A//api.soundcloud.com/tracks/282711009&color=ff5500&auto_play=false&hide_related=false&show_comments=true&show_user=true&show_reposts=false
Wintertime, "Thru It All (Remix)" ft. iLoveMakonnen
The Florida rapper's most popular song, no doubt boosted by the appearance of iLoveMakonnen. It mixes atonal sing-song rapping with an ultra chill beat—it's not as commercial as Yachty and less outrageous than Ugly God, but it treads the middle ground between easily digestible and borderline avant-garde.https://www.youtube.com/embed/JyS4aHFjW2E
NBA YoungBoy, "38 Baby"
While NBA YoungBoy is more or less making traditional gangsta rap, he's still only 17, and thriving on a post-Chief Keef, post-Bobby Shmurda wave that altered the fabric of gangsta rap by virtue of persistent youth alone, which makes him adjacent to this scene. This is a great song with a simmering, throwback West Coast sample, though of course the young rapper hails from Louisiana. (Unfortunately, like Keef and Shmurda, NBA YoungBoy is dealing with some serious-sounding legal issues.)
https://www.youtube.com/embed/ea_Gy3lo9mM
Migos, "Bad and Boujee" ft. Lil Uzi Vert
As of this writing, this song sits at No. 24 on the Billboard Hot 100, which would make it the highest charting single of Migos's career. Anecdotally, it's also a song where people have decided to "come around" to Vert—his voice sounds right at home amid the distinctive tones of Migos, atop a pristine Metro Boomin beat with an inescapably catchy hook. While D.R.A.M. and Yachty's "Broccoli" is a bigger hit (and peaked at No. 5), this is the first time it feels as if this "sound" propelled a song forward, rather than relying on a "who are these guys?" curiosity factor to reel people in.