New Orleans' City Park was once again transformed into a musical mecca and massive Halloween party for the 17th Voodoo Music + Arts Experience. Dozens of bands performed for thousands of costumed fans throughout the gorgeous three-day weekend of perfect summer-like weather, a welcome respite following last year's rain-soaked event. We took the opportunity to connect with some of our favorite acts on the bill at the Voodoo Fest's Funyuns ExhaleOrometer, where fans got to meet the bands, chow down on some Funyuns and put their Funyuns breath to the test.
MAYER HAWTHORNE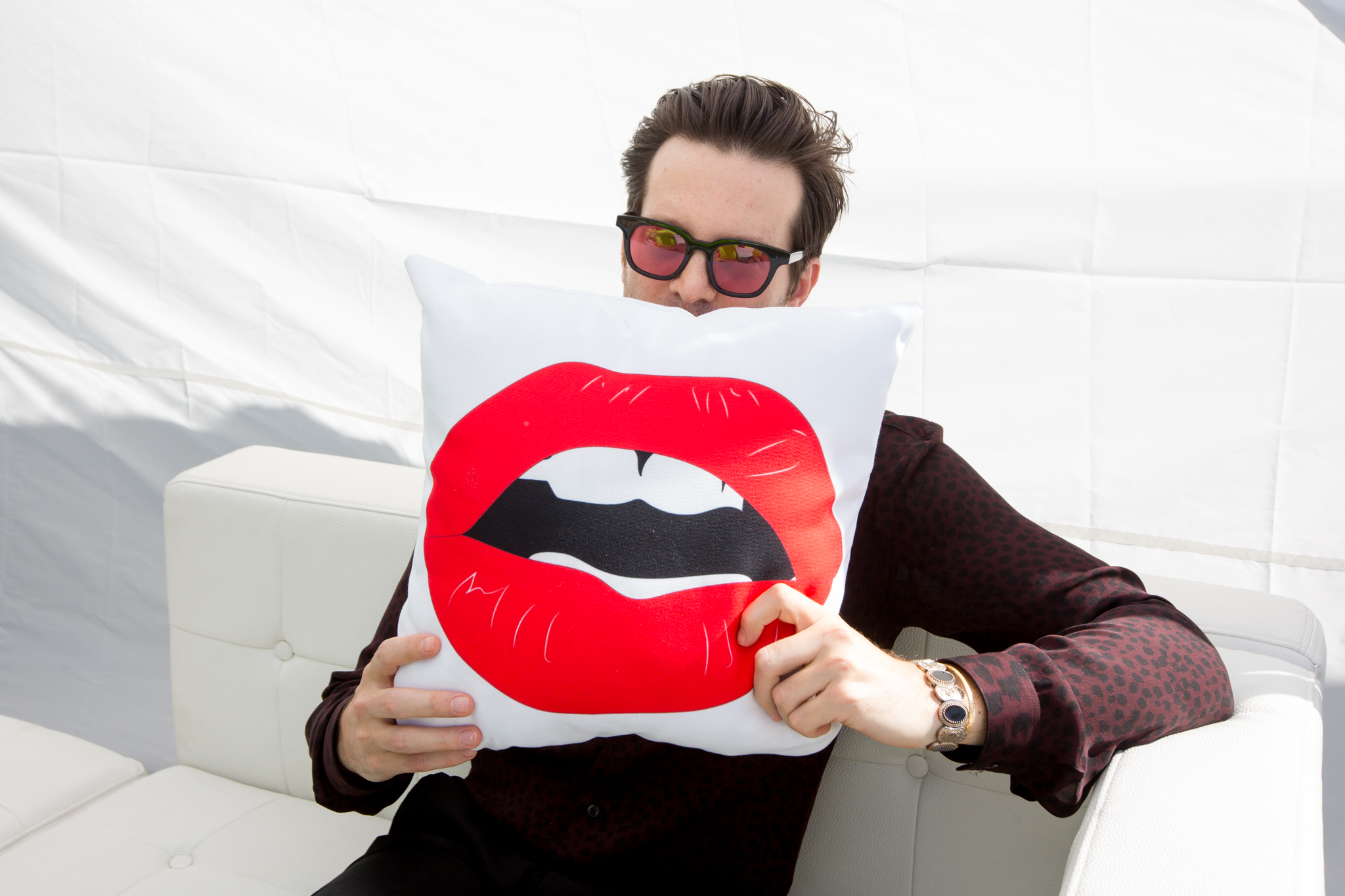 What's the craziest thing that you've done down here in New Orleans?
I ate some turtle soup last night. That was new for me. It was delicious. I didn't know it was really made from actual turtles until like halfway through it. That kind of blew me away. I'll try anything once.

What's the wildest fan experience you've had so far?
We had a guy that's kind of a legend to the band now. We had this guy come to a show somewhere in the Midwest. He snuck his own six-pack of beer into the show, and he stood front row the whole show, and in between every song, he would clap real enthusiastically and yell stuff like "Great song, guys! Just great!" It was really hard to tell if he was mocking us, or if he was being super sincere. He really stood out. It was just a weird way of showing his appreciation. He was definitely drunk by the end of the show, that's for sure.
What inspired you to surprise-release your new EP, Party of One?
I'm trying to be like Gucci Mane out here right now. I'm trying to just drop so much music that people cannot ignore it.
MUTEMATH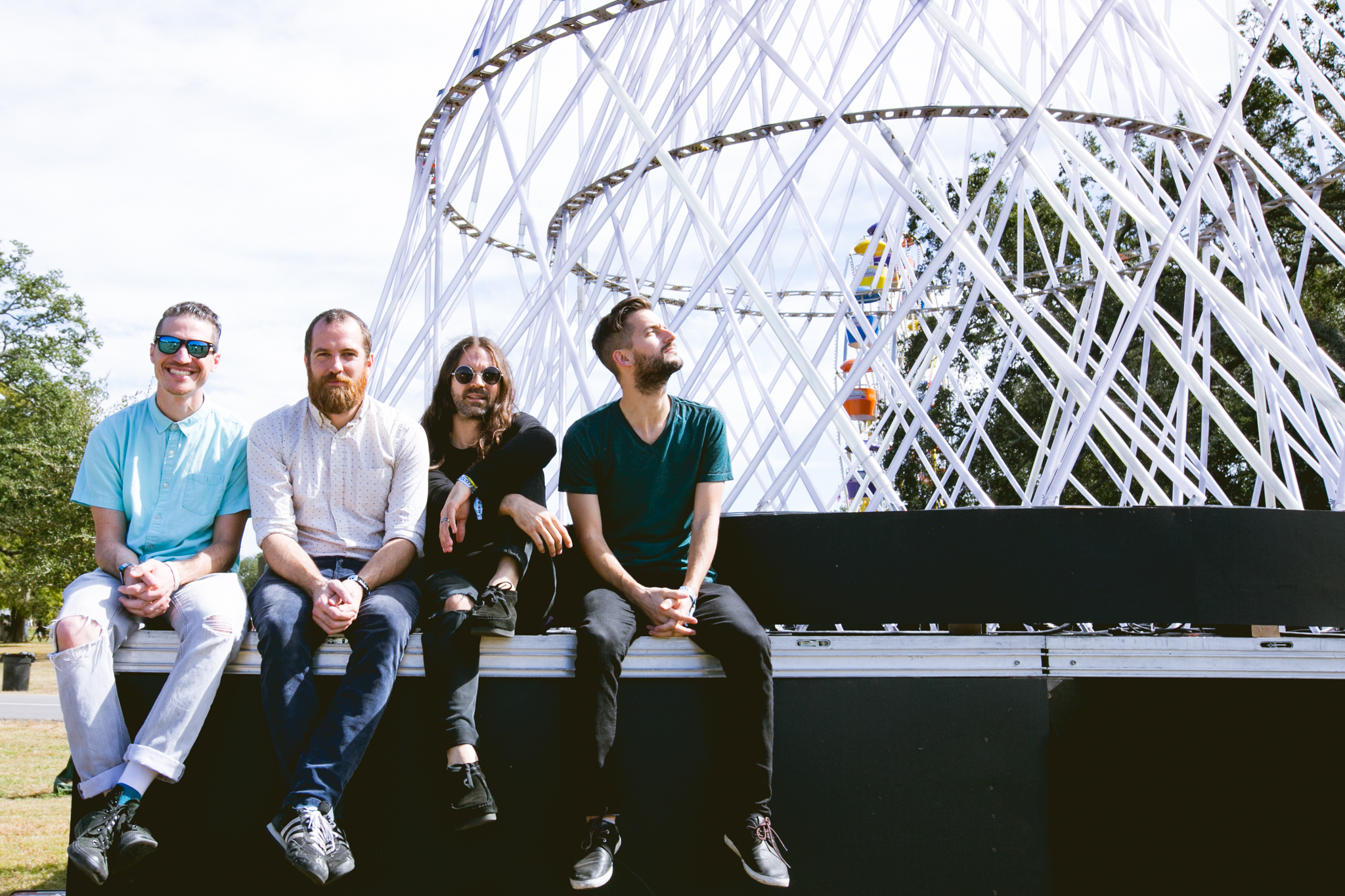 What's your craziest fan experience as a band? 
Darren King: We've got some of the greatest fans. We have an amazing fan from Japan named Haruka. You never know where in the entire world she might show up at one of our shows. We've seen her all over the place, including Germany.
What inspired the band's new record label, Wojtek Records?
Meany: Necessity. Our time with Warner Bros had come to an end, and we were just trying to figure out what to do next. We were all inspired by the DIY ethic, and now we're just doing that officially. Our next album will be the first one that's independent from the start, and that's just really exciting for us.
THE SHELTERS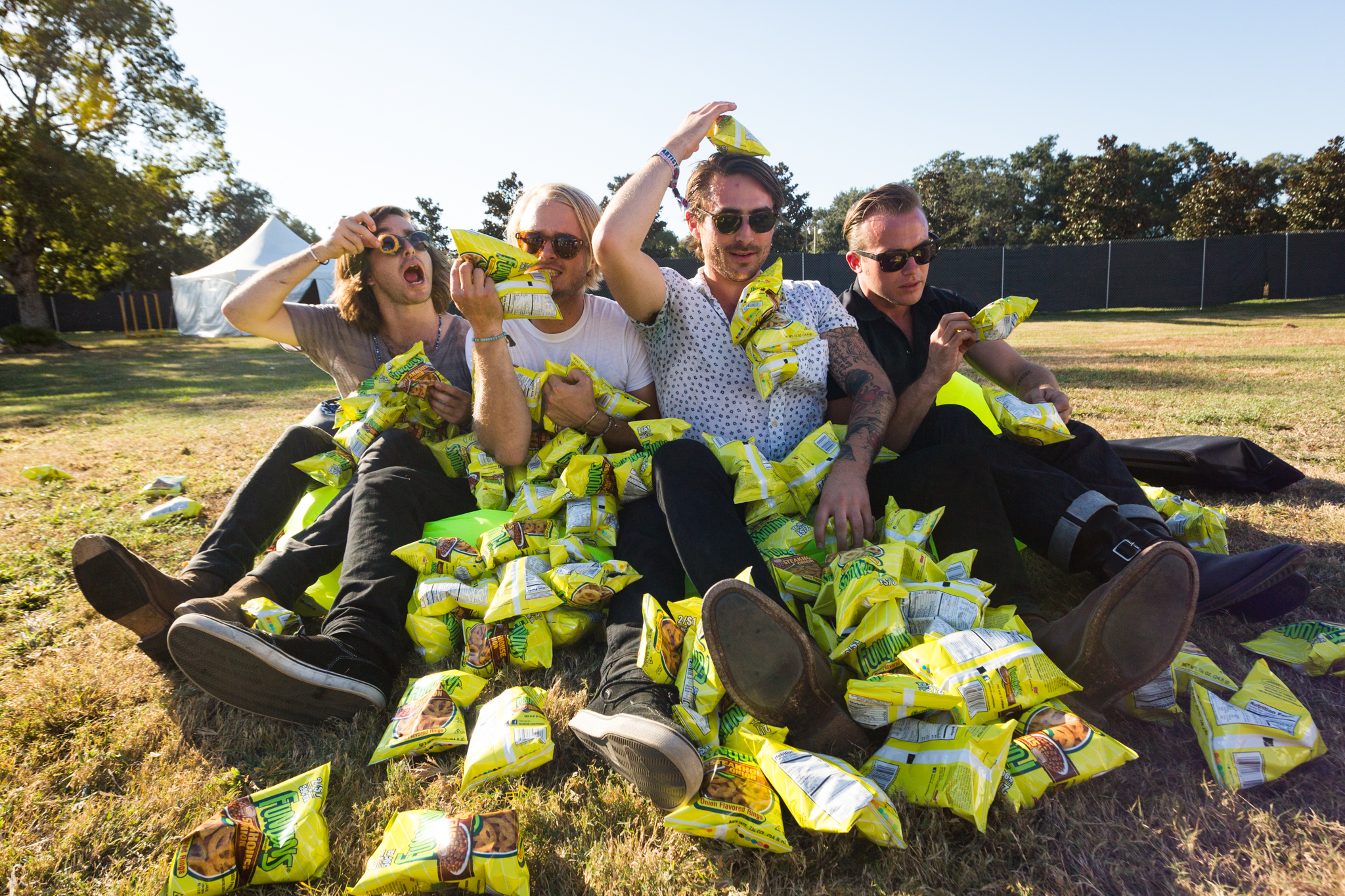 What's been your wildest New Orleans moment as a band?
Chase Simpson: Probably getting together as a band, indulging on a whole lot of Funyuns and going to Jazz Fest. It was like being in an altered state of consciousness. It was also pretty special to leave the show with Tom Petty and the Heartbreakers and having a police escort.
What has been the band's craziest fan encounter?
Jacob Pillot: @Catfaceplus1 on Instagram is a diehard fan and has shown up to like 90 percent of our shows. She's the best and we love her to death.
It must be amazing to have such a legend as Tom Petty co-produce your album. How would you categorize that experience?
Josh Jove: We love the man. He's truly amazing. He's so open-minded, such a master. He's the all-around guru of vibes. But his biggest contribution to the band so far has been convincing our bass player Jacob (Pillot) to stop shaving the sides of his head. He looks so much better now, and the ladies seem to agree with his new look. So yeah, Tom can do it all, including being a kick-ass stylist.
SIR THE BAPTIST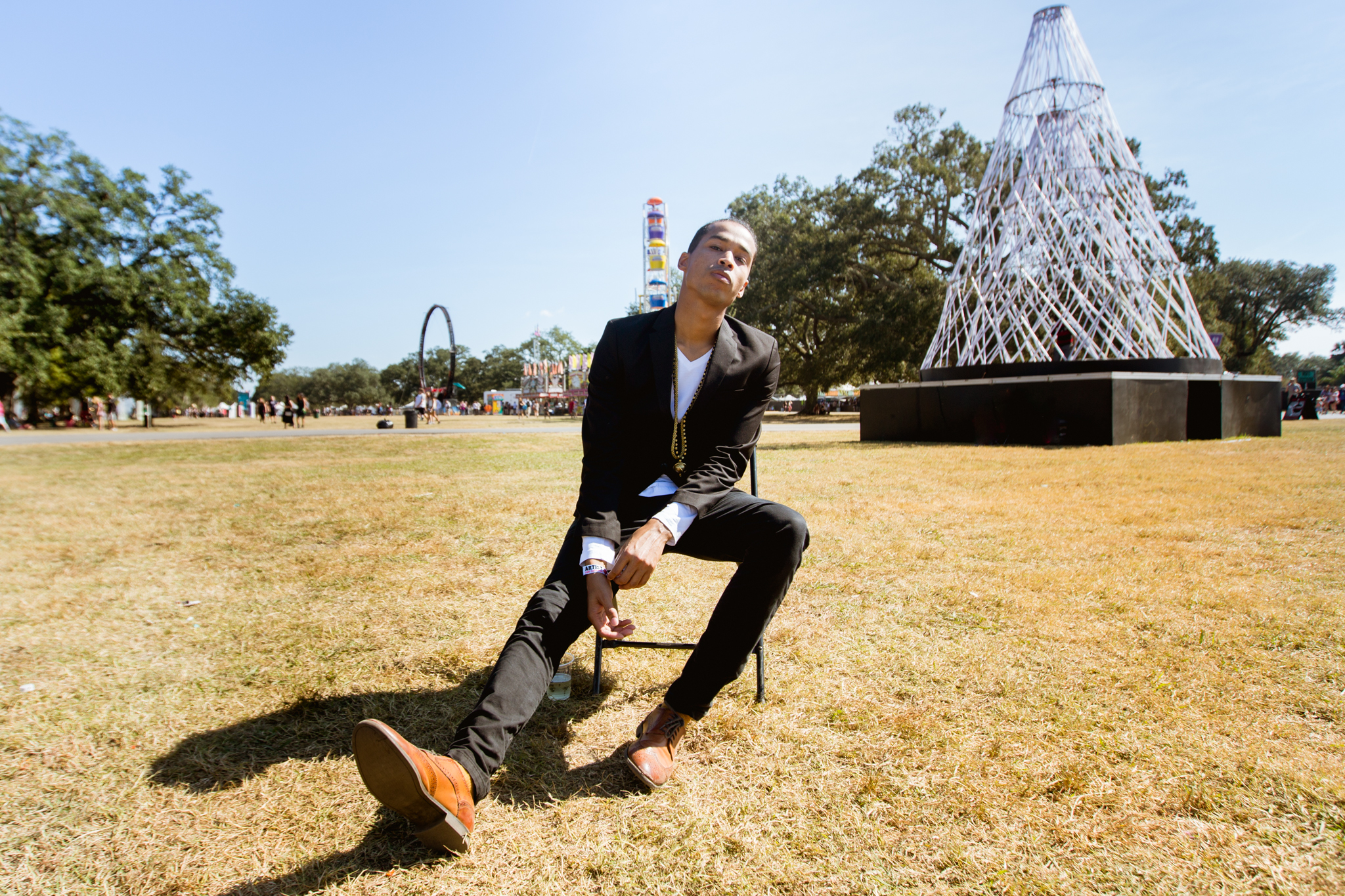 What's been the craziest thing that's happened to you in New Orleans?

It's just so culturally rich, you know? Everything feels so surreal and special. It reminds me of what the Bronzeville District in Chicago should be.
What's been your most memorable fan experience so far?
I met a young woman here in New Orleans and she said that my music was so unique and original. But I had to direct her to artists like Louis Armstrong, Ella Fitzgerald, Muddy Waters, Sam Cooke — the list just kept going. I wanted to show her that what I do doesn't come from me, but from the legions of legendary artists who paved the way for me.
It's obvious that the message in your music is very important to you. What do you want listeners to come away with after experiencing your songs and performances?
I always want people to feel like they've just been to church, a religious experience that will change their lives for the better.
OH WONDER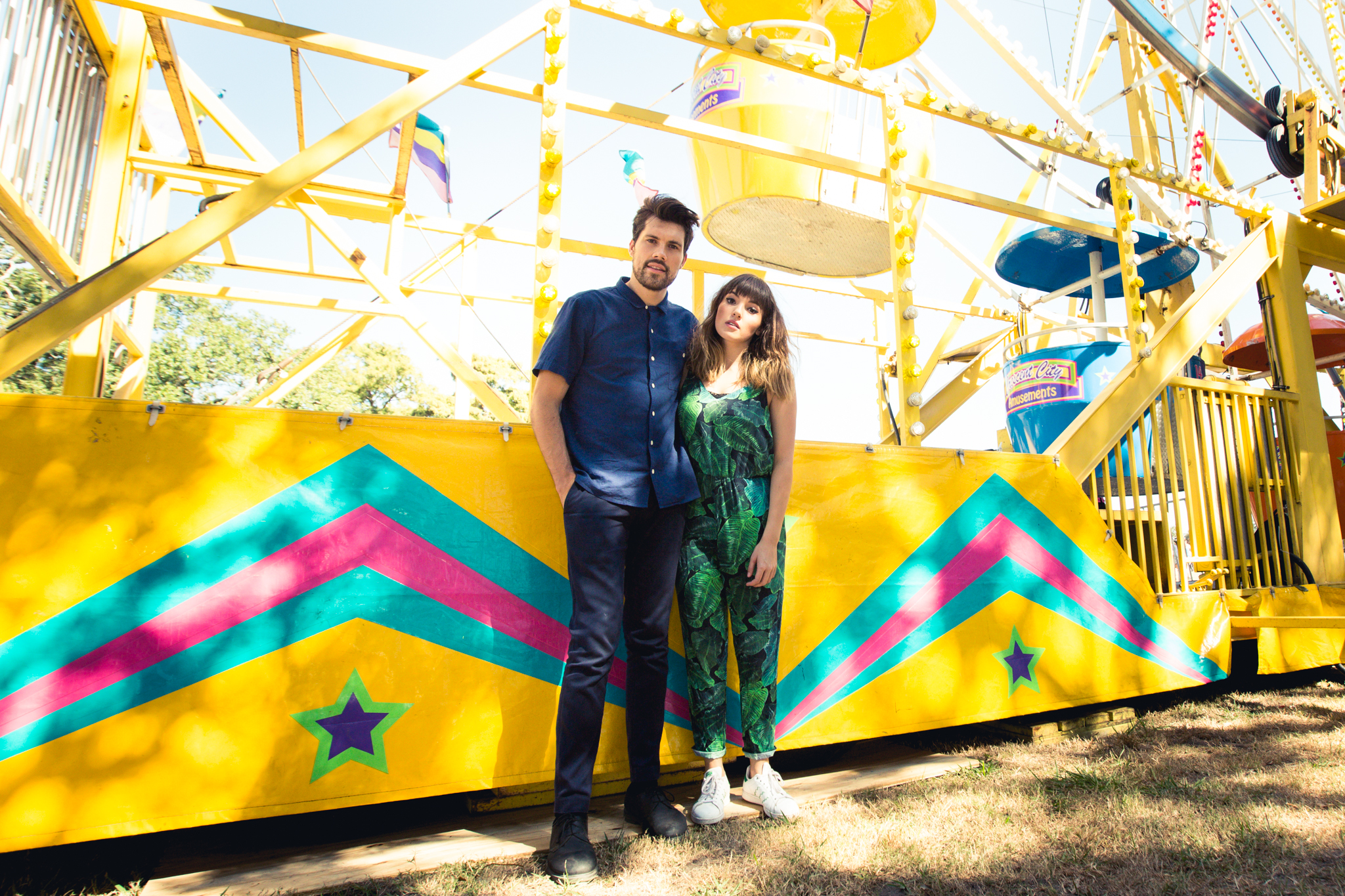 Have you ever played in New Orleans before?
Josephine Vander Gucht: This is actually our first time ever playing in Louisiana. We had a day off here, and it's the most beautiful city. It's gorgeous, especially in the French Quarter. We all ate po' boy sandwiches and our crew is obsessed with them.
What's been your most memorable fan encounter so far as a band?
Anthony West: It's a recurring experience, actually. We'll have fans ask us to write out their favorite song lyrics of ours on a piece of paper. Then later, we'll see online that they've had it tattooed in our handwriting on their body. Now when we write things out, we really take our time to make it look as nice as possible, just in case it ends up being inked onto one of our fans.
Are you releasing new music anytime soon?
Vander Gucht: We wrote most of the next album over a month in New York earlier this year. When we get home, we'll be recording the songs and have something out really soon. The new music has definitely got a real New York energy to it. Expect to see something in early 2017.
SHAKEY GRAVES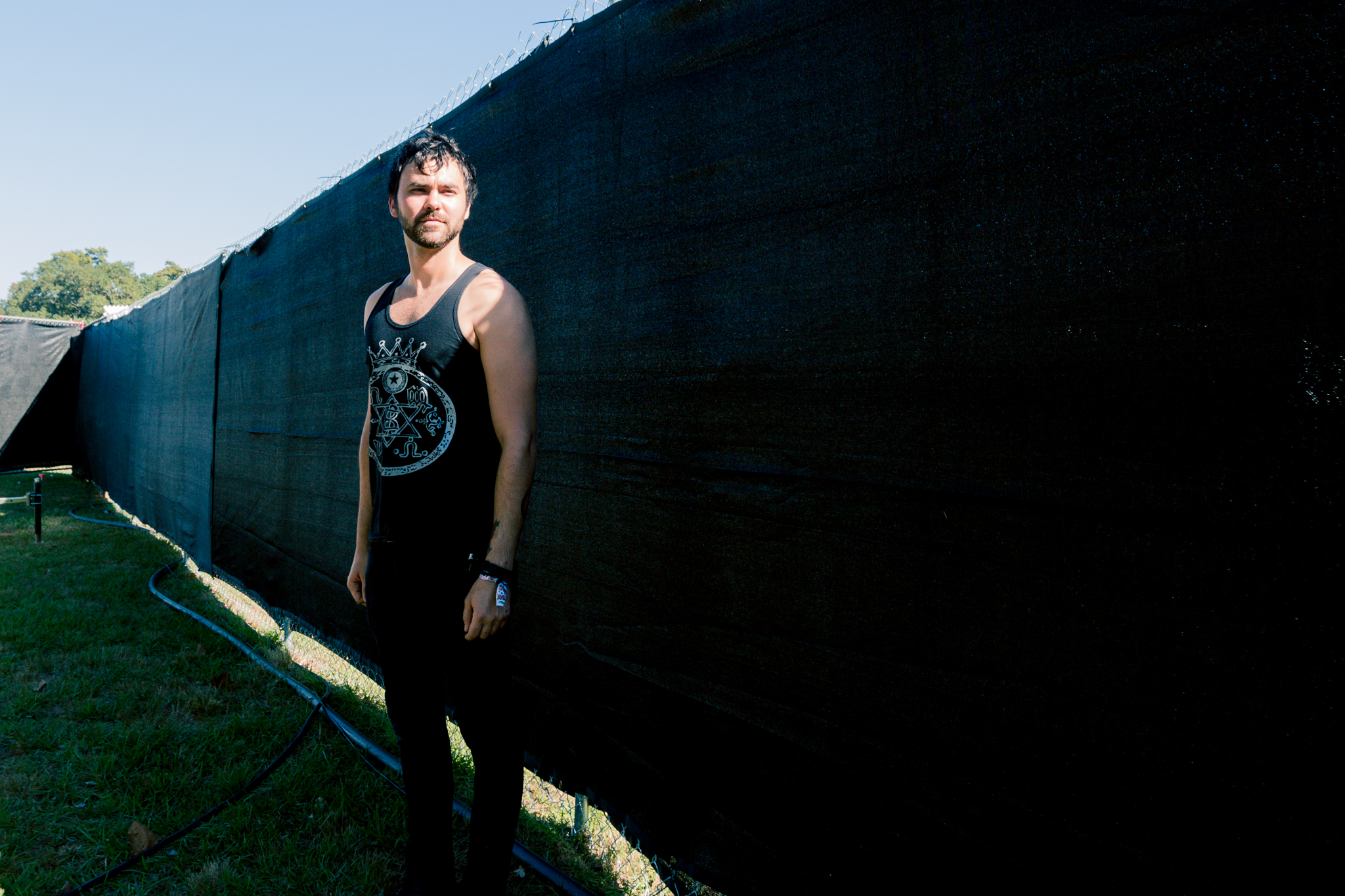 What's been your wildest New Orleans experience so far?
I was walking down the street one day, and saw these street kids busking with a suitcase kick-drum, which is something I've been doing for a while. They knew who I was, so I invited them to my show that night. They showed up, and just got crazy. They came backstage and ended up stealing two huge bottles of booze. Next thing I know, this grown ass man and this street kid end up in a full-blown fistfight. They grabbed the liquor and ran out the back door, and I chased them down the street. When I caught up with them, I chewed them out for what they did, and made them give me back the booze to take back to the club. I did let them both take a few swigs of it first, though.
What would you recall as your craziest fan experience?
I had a girl in Canada come up to me and say that my music had inspired her to go homeless. That was unexpected, to say the least. It was a very surreal moment. She made it sound like a very positive thing in her life, but it was still a tough thing to kind of reconcile. Thankfully, it's a very beautiful and almost idyllic part of Canada.
What is it like to have Willie Nelson ask you to sign his guitar?
It was a terrifying experience, to be honest. It was a huge honor and really inspiring. I was there to interview him, and we just really got along. For whatever reason, he asked me if I'd like to sign his guitar, Trigger. It felt really inappropriate, but it was an opportunity I couldn't pass up. I'll never forget that moment.