Former U.S. attorney general Janet Reno died today in her home in Florida, at age 78. Reno is best known for her roles in the Waco, Texas, siege and the saga surrounding Elián González's immigration to the U.S. But before she became the first woman ever to serve as the nation's highest prosecutor, Reno was a Florida state attorney in Dade County, where she sided with 2 Live Crew in an obscenity trial that could have landed them in jail.
Following the news of Reno's death today, Luther Campbell—also known as 2 Live Crew leader Uncle Luke—published a fond remembrance of the late prosecutor on his blog, under the headline "Janet Reno: The Best That Ever Did It."
"At the height of my fame, Reno was the only state prosecutor who didn't come after 2 Live Crew for singing explicit lyrics when every law enforcement official in the state wanted to throw our asses in jail," Campbell wrote. "In fact, she defended our first amendment right to be as nasty as we wanted to be."
The members of 2 Live Crew were arrested and charged with obscenity in 1990, along with a record store owner who refused to pull copies of their album As Nasty As They Wanna Be From Shelves. After the music industry rallied behind the group, they were acquitted of all charges by a jury.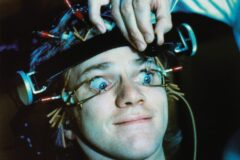 In his blog post, Campbell also wrote that Reno was the first donor to Liberty City Optimist Club, a youth sports league founded by Campbell, and praised her as a "true Florida icon" who "commanded the full respect of black Miami" and "never allowed politics to dictate her decisions."
In the late '80s, Campbell penned a song called "Janet Reno" for the group Anquette, which celebrated the then-state attorney's policy of aggressively prosecuting fathers who failed to pay child support. Listen to it below.