Recent reports (most notably, from BusinessWeek) indicate that the Trump campaign has been openly discussing and developing voter suppression tactics, and with or without their help, it's a very real thing. Now, appropriately, The New York Times has released an op-ed in the form of a computer game as a counterpart to these disheartening stories—and to centuries of institutionalized discrimination during American elections.
"The Voter Suppression Trail" is a nostalgic nod to popular grade-school computer game The Oregon Trail, complete with a soundtrack of 8-bit blip sound effects and renditions of patriotic songs. You can play as one of three players: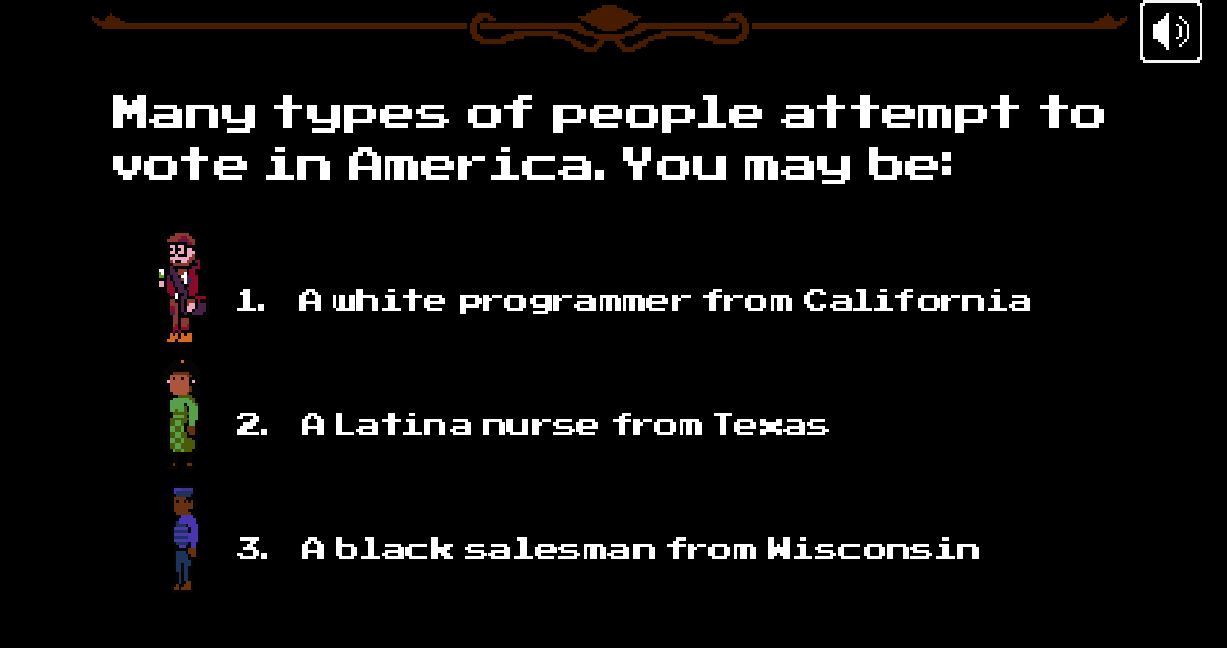 New York Times website

, and maybe pour yourself a stiff drink.