According to their official band bio, Rodney Connell and Brandon Duhon met after a woman they were both dating—unknown to one another—died in a car crash. From this deeply inauspicious beginning came Austin, Texas's Night Drive, a vehicle for Connell and Duhon's overdriven synth vibes and shadowy harmonies.
Today, they've released "Rise and Fall," the first single from their upcoming self-titled album, out February 24th, 2017. True to the Night Drive ethos, the song boasts exactly the kind of glossy, echoed Interpol and Lower Dens vibes that are ideal to put on while rocketing down the interstate at 90mph in the dead of night. The band shared their description of the song:
"Rise and Fall" is about unexpected change as two people find themselves going in different directions. A sudden and untimely break-up. Fuzzy keyboards and ethereal textures float in the stratosphere while an energetic rhythm section pulses underneath an emotionally charged vocal melody.
Safe travels, everyone. Listen to "Rise and Fall" and check out Night Drive's single artwork and album track list below.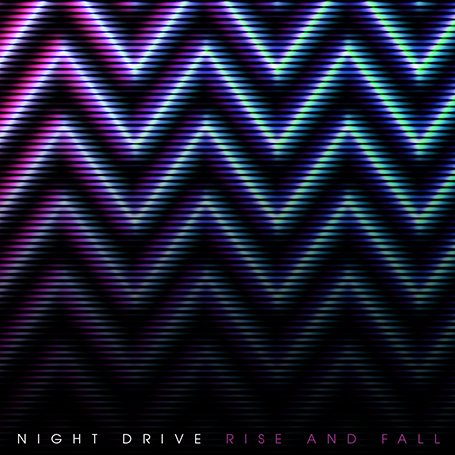 Night Drive, Night Drive track list
1. "Hyperion"
2. "Easy to Lie"
3. "Strange Telepathy"
4. "Rise and Fall"
5. "Sky Machine"
6. "Arboria"
7. "Outer Lines"
8. "Young Rivals"
9. "Trapeze Artist Regrets"
10. "Unsaid"
11. "Ghost Craft"