The deluge of Hamilton Mixtape leaks continues with two new tracks: Usher trying out the musical's "Wait for It," and Nas, paired with Dave East and fucking Aloe Blacc, offering their own spin on "Wrote My Way Out."
They are about what you would expect them to be—wholly unnecessary retoolings, but apt fuel for the rampant, eternal fire of Hamilton fandom. Previously, we've heard "It's Quiet Uptown" with Kelly Clarkson, and a take on the indelible "My Shot," featuring the Roots, Busta Rhymes, Joell Ortiz, and Nate Ruess. These will all appear on the first Hamilton mixtape, which is out December 2 via Atlantic Records.
That's right: the first, meaning there's a second one coming at some later, unknown date. Lin-Manuel Miranda almost tried to posit the announcement of the second star-studded remix collection as an antidote to post-election malaise, but really, it almost seems like the death of everything we love just wasn't enough to phase his business plan.
Listen to the new Hamilton joints below, complete with ironic DJ sound effects.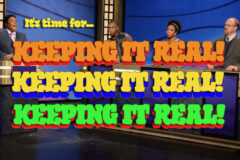 https://embed.spotify.com/?uri=spotify%3Atrack%3A3qEqxHQFSR6aFH0GKkWKrm
https://geo.itunes.apple.com/us/album/wait-for-it/id1171297143?i=1171297664&app=music
https://embed.spotify.com/?uri=spotify%3Aalbum%3A6qcR0LwOlAKh2QC4UYRA37
https://embed.spotify.com/?uri=spotify%3Atrack%3A3QFWe1dM5oUY0O1TTKapUS