Model, Kardashian family member, and loyal friend of Taylor Swift under no duress whatsoever Kendall Jenner appeared on The Late Late Show with James Corden last night, where the pair played a game called "Spill Your Guts or Fill Your Guts." The premise: Sit down at a buffet of edible but nasty-sounding delicacies, like grasshoppers, clam juice, and bits of bull penis. Ask your partner a pointed question you know darn well they'd rather not answer. If they chicken out on the reply, they must eat whatever's in front of them.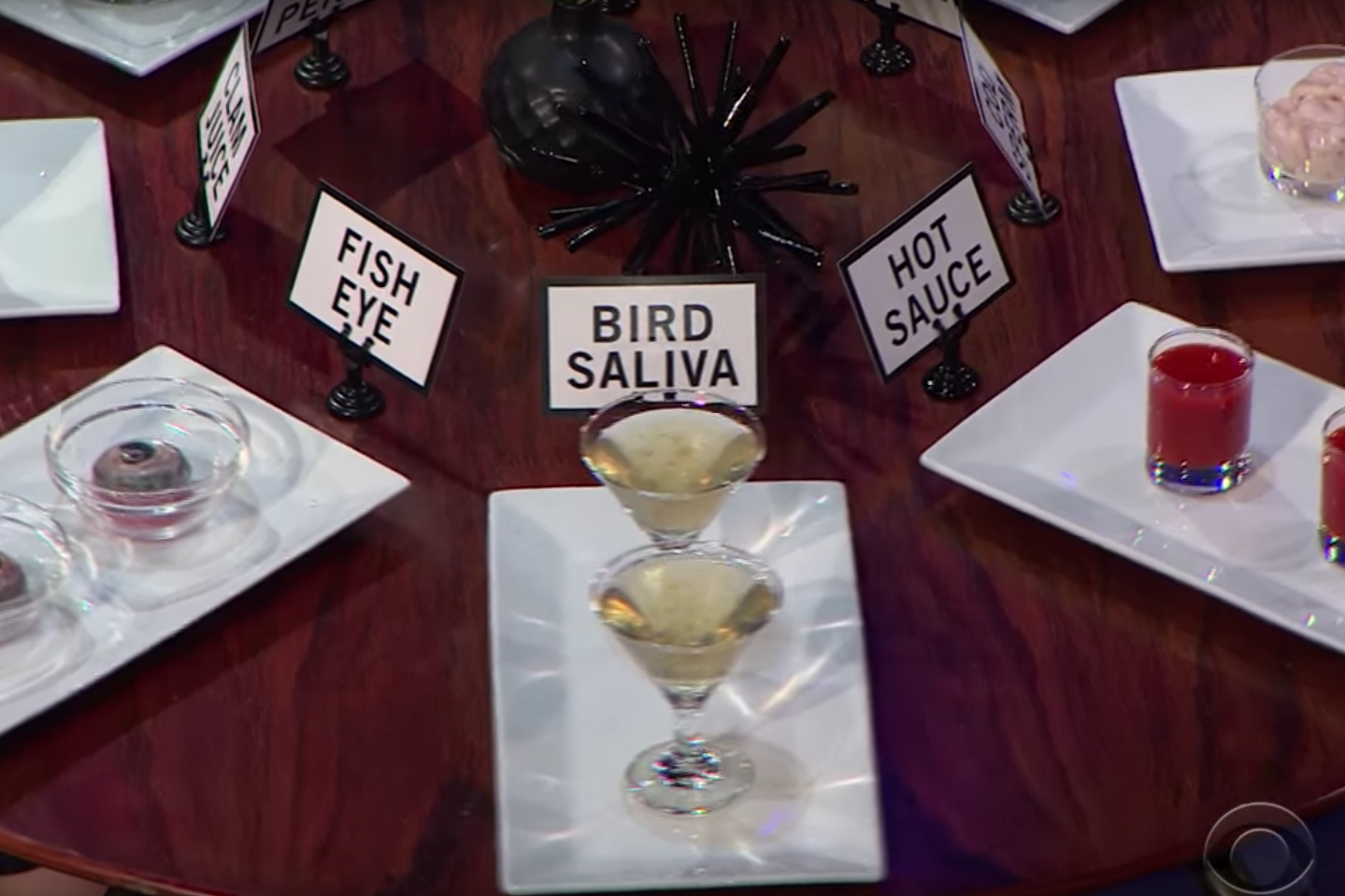 Corden's first question for Jenner was to rank the first names of North West, Saint West, and Dream Kardashian. Jenner squirmed, prevaricated, and then ponied up: North is her favorite baby name, followed by Saint. Sorry, Dream.
On her next round, Corden asked, "Kendall, who is your least favorite member of Taylor Swift's squad?" Jenner picked… the bird saliva, almost immediately.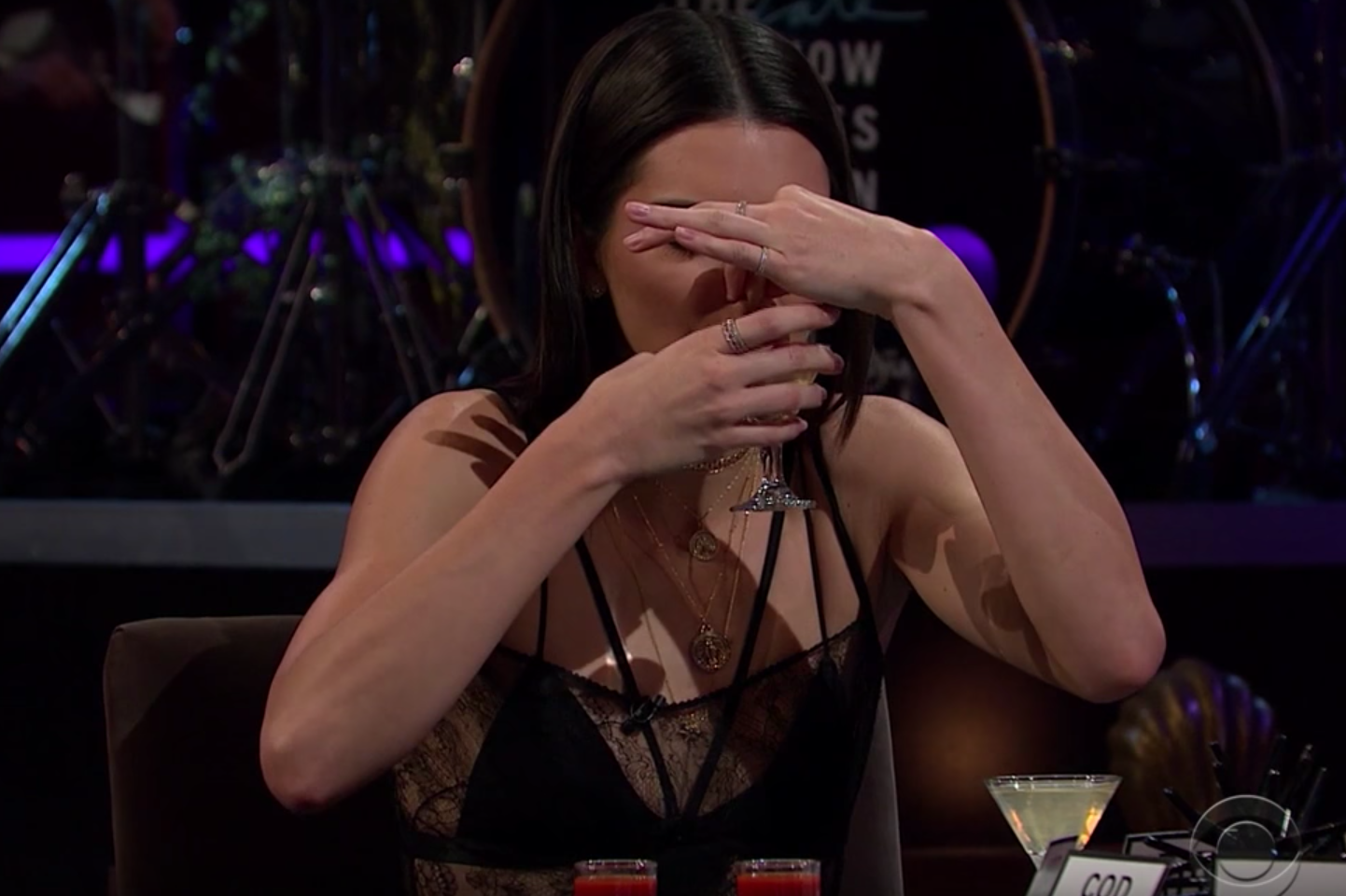 The subtext here is fascinating. Jenner would sooner diss her own nieces and nephews, and by extension their parents, than admit she maybe might've muted Cara Delevingne on Twitter or that she was hurt not to be invited to Swift's Fourth of July party. Is the payback for punching out at the squad that severe? Would Kendall be disinvited to all Fourth of July photo shoots, every forthcoming runway walkout to "Style"? To be fair, she also refused to answer Corden's question about the whereabouts of her sister Kylie Jenner, but still: Loose lips sink Swifties, so clam (juice) the hell up.
Watch Kendall Jenner's Late Late Show appearance below.