On a warm night in late September, minutes before the start of the fall's first presidential debate, Corey "CL Smooth" Penn sits perched on a folding chair in a tunnel beneath Times Square. On the street, crowds have gathered outside the Hell's Kitchen bars. Some angle to catch a glimpse of Monday Night Football, but most jockey for position before TVs broadcasting the debate in Hempstead. At age 47, CL resembles a particularly austere linebacker, and his focus is elsewhere. To celebrate the 25th anniversary of All Souled Out, his debut EP with DJ and producer Pete Rock, the high school pals will be performing songs they conceived half their lifetimes ago.
Every so often, CL looks up to joke with the venue staff at the nightclub B.B. King's, who are busy scurrying about, bussing dinners and making last minute preparations. Mostly, he keeps his gaze trained on the passage's cracked tile floor, fiddling absently with the rolling papers in his left hand. Next door in the theatre, speakers begin to warble a playlist of '90s classics–early Bone Thugs and late-era 2Pac–for the show's first arrivals. Pete Rock, born Peter Phillips, emerges and acknowledges each of the assembled handlers, bookers, promoters, managers, friends, and well-wishers. He stops before CL, who rises from his chair for a quick embrace.
"Hey CL," Pete growls, gesturing back toward the stage. "The floorboards are kind of loose."
CL nods.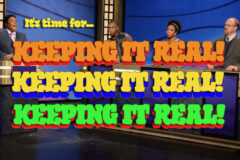 "Gotta be watching our steps up there. We're gonna be stompin' lightly tonight."
In the moment they might just as easily be any two middle-aged friends or counterparts, sporting the easy familiarity of colleagues certain of their work and exactly how to go about it. Their quick conference is marked by a professional efficiency, less indication of their homecoming's weight than the job at hand. There's little immediate evidence that Pete and CL are defined as much by their brief brilliance as by the long breakup which followed, and that tonight they'll need not only to recapture their former glory but prove they're ready to pick up where they left off.
The All Souled Out tour has taken the onetime Westchester County boy wonders through Europe and the continental U.S., finally landing in New York City, a quick ride from their hometown of Mount Vernon. They proceed into a dressing room where plates of shrimp and rice await. Pete lowers himself onto a vinyl couch facing a framed photo of James Brown, his musical hero since he was a kid. CL surveys the setting through his thick-framed glasses, and selects a seat in the opposite corner.
[featuredStoryParallax id="217615″ thumb="http://static.spin.com/files/2016/11/Pete2_3-1480347063-300×239.jpg"]
Mount Vernon is a leafy suburb of rolling hills, stately brick, and stucco-sided Tudors, and is bisected from north to south by the Hutchinson River Parkway. But the southern section of the city, which CL refers to as the "Four Square Miles," is a default extension of the Bronx's northernmost neighborhoods, a sixth or seventh borough beyond the purview of de Blasio and the City Housing Authority. It's a small town with easy access to the culture and bustle of the city, while remaining a community with values enforced by neighborhood elders.
"It was like living in a movie," CL says of his adolescence. "It was a different world back then."
For a small and predominantly African-American city, Mount Vernon has produced a notable volume of prominent artists and entertainers: Denzel Washington, Sean "P. Diddy" Combs, Dick Clark, Major League outfielder and commentator Ken Singleton, and NBA guards Ben Gordon and Rodney McCray. When Pete and CL became friends at Mount Vernon High, future R&B star Al B. Sure, then known as Albert Brown, was the starting quarterback on the football team. Mount Vernon would officially enter hip hop's collective consciousness thanks to Pete's cousin, Dwight "Heavy D" Myers, a Jamaican-born rapper who, beginning with his 1987 Uptown Records debut Living Large, scored multi-platinum crossover hits synthesizing reggae and new jack swing.
In 1987, when Pete was still in high school, he began apprenticing with legendary DJ Marley Marl at New York City's WBLS. He soon earned his own airtime, which combined with the support of his mentors provided a foot in the door. The cassette tracks Pete and CL recorded after school caught the attention of Heavy D's DJ Eddie F, who was able to make introductions at labels in Manhattan. "When Hev made it and became a superstar, he took me under his wing," Pete says. "I met all these producers I used to love like Rick Rubin and Teddy Riley. It made me want to get into music and produce."
"For us, it was very easy coming into the music biz," CL adds. "We had all these people to train us and tell us about their mistakes so we wouldn't make them. It's not hard if you're with the right people."

Pete co-produced four tracks on Heavy D & the Boyz' 1989 sophomore effort Big Tyme, helping set the stage for his and CL's own debut. Arriving on Elektra in 1991, All Souled Out was lyrically and compositionally dense, woven together from samples fetched from Pete's extensive record collection. His instrumentals sounded like they were playing from well-worn vinyl, despite their modernity. Pete became instantly renowned for his signature show-stopping horns, but he could also defy convention: "Go With the Flow" was anchored by a moody flute solo, and "The Creator," the only track featuring his own vocals, was a raw drum-and-bass arrangement. Meanwhile, CL's seemingly effortless delivery belied his technical precision; even at 22, his vocal command enhanced a moral certitude.
The refined approach carried over to 1992's full-length Mecca and the Soul Brother, a landmark release for East Coast hip hop. Mecca and the Soul Brother melded Pete's luxuriant composition with CL's visual lyricism, making it equally suited for art galleries as for blacktops. CL's meticulously patterned verses evoked smoky backroom card games, plush leather interiors, and Harlem Renaissance speakeasies. His contemplative landscapes and Pete's synthesis of African-American sounds ranging from bebop to b-boys created an indistinct yet visceral setting, reflected in album art that featured images of diaspora sculptures, and photos of the duo at prayer before meals.
https://youtube.com/watch?v=FiOcVWQY2bc
Mecca and the Soul Brother's most enduring song, the first single "They Reminisce Over You (T.R.O.Y.)," is the rare signature record which finds young artists in their finest hour. Dedicated in memory of Troy "Trouble T-Roy" Dixon, a member of Heavy D & the Boyz who died in a freak accident in 1990, the song begins as an ode to CL's single mother before gliding through a mélange of names and dates from his childhood. Built around a sample of saxophonist Tom Scott's 1967 cover of Jefferson Airplane's "Today," the two-bar sax loop sang, the reconstructed bassline directed traffic, and the ethereal background vocals seem to emanate from around the corner.
The brief scenes and snippets of conversation—boys posing as men and men offering boys weary advice in return—are poignant and tangible. It's the sound of honied nostalgia as crystallized by two twenty-somethings. Twenty-five years since its release, it remains a ubiquitous marker of wistful, good-natured sentimentality. A mainstay on picnic playlists, EA Sports' NBA and NFL games, and Hollywood credit rolls, it was named the fourth greatest hip hop beat of all time by Complex in 2015, whereas Billboard ranked it at number three.

"We were two guys who listened to each other," CL says. "We'd listen to music, vibe with it, talk about what we were getting from it. Pete was always very courteous–'Do you like that?'–or, he'd come to me with an idea all ready. 'You know, I saw you with that nice mink coat the other day. Here's the music that I made from it.' He'd listen to what I had to say. That's a process that's easy to take for granted."
Mecca and the Soul Brother's other two singles, the rallying cry "Straighten It Out" and ballad "Lots of Lovin'," both cracked the top ten of Billboard's Hot Rap Singles. By 1993 Pete had become one of rap's most in-demand hired guns, producing essential tracks for Nas's Illmatic, Redman's Whut? Thee Album, DJ Jazzy Jeff & the Fresh Prince's Code Red, and Run-D.M.C.'s rousing comeback affair Down with the King. (CL, on the other hand, rarely worked with outside collaborators.) The duo landed tracks on the Poetic Justice, Who's the Man?, and Menace II Society soundtracks in 1993, appearing alongside some of urban music's biggest names, all while touring and putting in long hours at Greene Street Studios in SoHo.
But when the understated masterstroke The Main Ingredient arrived in late 1994, it struggled to wrest attention and airplay from the headline-dominating debuts of one of rap's most important years. The album and its three singles failed to reach the chart position of previous releases. The uncertain months which followed produced an unexpected iciness, throwing a partnership founded on the chemistry of childhood friendship into flux.
Rap's most iconic and tumultuous duos–Andre 3000 and Big Boi, Phife and Tip, Erick and Parrish–struggled with the complex, rapidly shifting power dynamics of young collaborators becoming increasingly marketable and conscious of each other's strengths and weaknesses. In a genre built as much upon personality as chemistry, even the most decorated duos labor to grow together as their work amasses influence and commercial potential. While still reluctant to talk specifics about the dissolution, both Pete and CL cite immaturity as the key factor exacerbating the tensions borne of career anxiety. "We didn't think like men," Pete says. "We thought like teenagers in terms of money, business, the people we surrounded ourselves with. We both had the wrong people in our ears and made decisions based on what they said."
By 1995, those tensions came to a head, as disagreements over business and commercial frustration led to static between their camps. It was more of a gradually mounting inability to reach terms than a dramatic upheaval, but the breakup was made official in June 1995, just seven months after The Main Ingredient hit stores.
"Some people grow together and some grow apart," CL says. "We're human beings, we have feelings, we have families, we have emotions. By not discussing those things and just focusing on music, we were covering up the scab instead of healing it. When you have a broken bone, you don't give it cough medicine."
[featuredStoryParallax id="217601″ thumb="http://static.spin.com/files/2016/11/Pete3GettyImages-84331367-1480345244-300×203.jpg"]
At the age of 26, CL was a young father who had traveled the globe, sold a million records, and starred in a Sprite commercial. In a newly commoditized genre he'd gone as far as virtually anyone before him, and was floored by a dissolution he felt at least partially responsible for.
"The breakup bothered me to the point where I fell out of love with music," he says. "I had to get a spark from somewhere else, and that spark was living my life. Once I started to live my life and get adapted to my children growing up, learning how to communicate with them, it gave me a reality check on what what was lacking in my life. It helped me understand how I lost my rap group: communication."
In what might have been his commercial prime—a period where many of his peers enjoyed lucrative major label contracts and licensing deals—CL recused himself from the spotlight. While he considered his return imminent, it was important that it occur on his own terms.
"I put myself in a position to hone in on my craft," he says. "I might spend a month in Jamaica or Aruba, just to create and think about things, get into the music and the vibe, eat good, get my body and mind where they needed to be. I would record with artists down there, with no pressure but to create something and get those creative juices back."
Pete took the opposite tack, immediately devoting himself to producing full-length debuts for his brother's group InI and Mount Vernon rapper Deda Baby Pa. (Although both were completed and mastered in 1995, distribution fell through, and they remained shelved until a small British label pressed them in 2003.) Soul Survivor, a showcase featuring literally dozens of notable rappers, arrived on RCA in 1998, followed by 2001's PeteStrumentals, his first ambient record. While both worthy listens, they failed to establish him as a headliner on his own. "I was having fun regardless of how the business went," Pete says. "I realize the mistakes I made back then. I wish I could go back and rewind, do that again, but it was a learning experience."

Through these years, their partnership took on the benefit of hindsight. Blinkered nostalgia identified them as self-educated maestros and commuter-line strivers, artists whose impeccable catalog never courted a corny crossover hit. Certain doctrines would portray early '90s New York rap as a Shangri-La of warm vinyl samples and responsible black empowerment. Pete Rock and CL Smooth, then, were disappeared soldiers for the cause, leaving a culture of passionless hit-chasers to run amok in their wake. They became as beloved for what they achieved as for what they didn't get the chance to accomplish together before the forces of jealousy, envy, big business and crooked industry aligned to spell their fall from grace.
"Their albums just felt natural," says producer and musician Jay "J-Zone" Mumford, author of the Westchester rap memoir Root for the Villain: Rap, Bullshit, and a Celebration of Failure. "You could tell that those guys hung out all the time, and it crept into their music. Later on in the 2000s it was like, 'Let me get a beat from every hot producer, and make everything a banger.' It became an assembly line. Artists were so busy trying to show their versatility–how broad they could stretch and how many markets they could tap—that you no longer felt like the artist lived an everyday life. You listen to The Main Ingredient, All Souled Out, or Mecca and the Soul Brother—they feel like a day in the life in Mount Vernon."
As the new millennium dawned, Pete remained a sought-after producer, working with rappers of the same dusty-grooved milieu like Ghostface Killah, Slum Village, and Talib Kweli. A series of one-off reunions with CL gave a glimpse at how the duo might have adapted to rap's shifting landscape. But those periodic appearances were bookended by bitter fallouts, and in interviews, both quashed any hope that the market forces which helped drive them apart might somehow push them back together. "You're struggling because of ignorance and selfishness," CL said to Pete through an interviewer in 2006. "We don't get along, period," Pete said shortly thereafter. When CL finally returned to the studio for 2006's solo outing American Me, his first album since The Main Ingredient, a full-fledged reunion seemed far off.
"I was just enjoying making music, and hoping that one day me and CL would come back together and do it again," Pete says. "I always hoped that."

Tentative overtures began in 2010, when the duo dedicated a performance of "T.R.O.Y." at the Brooklyn Hip Hop Festival to recently departed Gang Starr rapper Guru. The next year they strung together a slate of overseas dates, Pete playing DJ sets between CL's vocal tracks. Although the duo hinted at new material, nothing surfaced. Pete produced a full-length for Brooklyn outfit Smif-N-Wessun in 2011, and he and CL continued to add dates both in the U.S. and Europe.
"If you start losing people and you still have a problem with the people living around you, you're not getting it," CL says. "We're trying to be not overly critical, but to just be loving. We need to be cautious with each other—we're smart with that. It's a heavy load to carry when you're angry with each other. People aren't always going to do what you want them to do—they're going to do what's best for them, and you have to live with that. And that's okay–it has to be respected."

The All Souled Out tour began with a short series of West Coast dates, but as demand grew, it became a world tour. With reports of sellout crowds overseas and new material in the chamber from their recent studio sessions, the potential for the first Pete Rock & CL Smooth release since the O.J. Simpson trial seems high.
"There was never any rust," Pete says. "We never really missed a step at all."
"When you live you learn," CL says. "We're still learning about each other. In life, even the wrong choices, they help you make the right choices later."
Given their ageless visages and throwback set list, a squinting time traveler might confuse Pete and CL's reunion dates with shows they played decades ago. But the All Souled Out tour isn't Motley Crue's cynical victory lap or even R.E.M.'s shrugging thanks-for-the-memories. If Pete and CL have their way, it will serve to resuscitate their suspended canon. (Separately, Pete will release a joint project with Smoke DZA on December 2.) 

"The main thing I appreciate now is [Pete] as an individual," C.L. says. "Life is so short, so precious. There are great men and women walking this earth. It's beautiful when you can give somebody roses while they can smell 'em."
At B.B. King's, they play the singles and standards, from "Lots of Lovin'" and "Straighten It Out" to The Main Ingredient's percolating space-age title track and Donald Byrd-sampling "All the Places." The congregation revels in deep cuts–the menacing "Can't Front on Me" and the uneasy "It's On You"–and even sings along with the album interludes Pete plays between songs. CL remains a physical performer, strutting and striking freeze-frame poses in time with the four-four rhythms.
"T.R.O.Y.," the finale, is still some of the most breathtaking five minutes in rap. But it's assumed additional gravitas as a blanket tribute to the names and faces lost since Trouble T-Roy fell to his death in Indianapolis 26 years ago: Heavy D, Phife Dawg, Guru, and countless friends and family who'll be lost to history, never afforded the opportunity to mend tattered relationships. When the lights come back up, the two embrace again, and slowly advance toward the recesses of stage left.
Before exiting, Pete turns to look back at the crowd."We've got new music coming!" he barks. "Yeah, I said it!"
"It's about time!" a man yells back.
Pete Tosiello's writing has appeared in The Atlantic, The Awl, Forbes, LA Weekly, The Los Angeles Review of Books, and Vice among other publications.