YG's "Meet the Flockers," a highlight off 2014's My Krazy Life, is now the target of a White House petition that is attempting to "ban the song from public media and investigate legal responsibilities of the writer." The reason? Petitioners believe "Meet the Flockers" encourages the robbery of Chinese Americans with the following lyrics: "First, you find a house and scope it out / Find a Chinese neighborhood, cause they don't believe in bank accounts."
GQ reports that the outrage is peaking now, two years after the song's release, because of a September 16 incident where Chinese-American Fengzhu Chen shot three intruders who entered her home, killing one. A video of the encounter went viral and an independently produced video of "Meet the Flockers" made the rounds soon after. The resulting scandal led to 64,000 signatures on the White House petition, a planned protest at YG's upcoming Philadelphia concert, and a diss song from Chinese rapper Ph Dragon ("What goes around comes around / Checking out YouTube look here what I found / Little punk ass people rapping about robbing Chinese," he says over the "Who Do You Love?" beat).
Of course, the petition is essentially asking the White House to censor "Meet the Flockers" on the wrongheaded belief that it directly causes robberies against Chinese Americans. But the controversy does rise from some real anxieties: GQ notes that Chinese American immigrants have a common belief that they "have a target on their backs," and the robbery of Asian American immigrants has risen in some American cities, like Sacramento. As a result, the Youtube comments section of "Meet the Flockers" YouTube stream is a mess of gun talk and racism.
"Hi. I'm a Chinese," says one commenter. "I have cash in my house, together with my 1911 pistol in .45ACP. Try me, see which one you will get, yo!"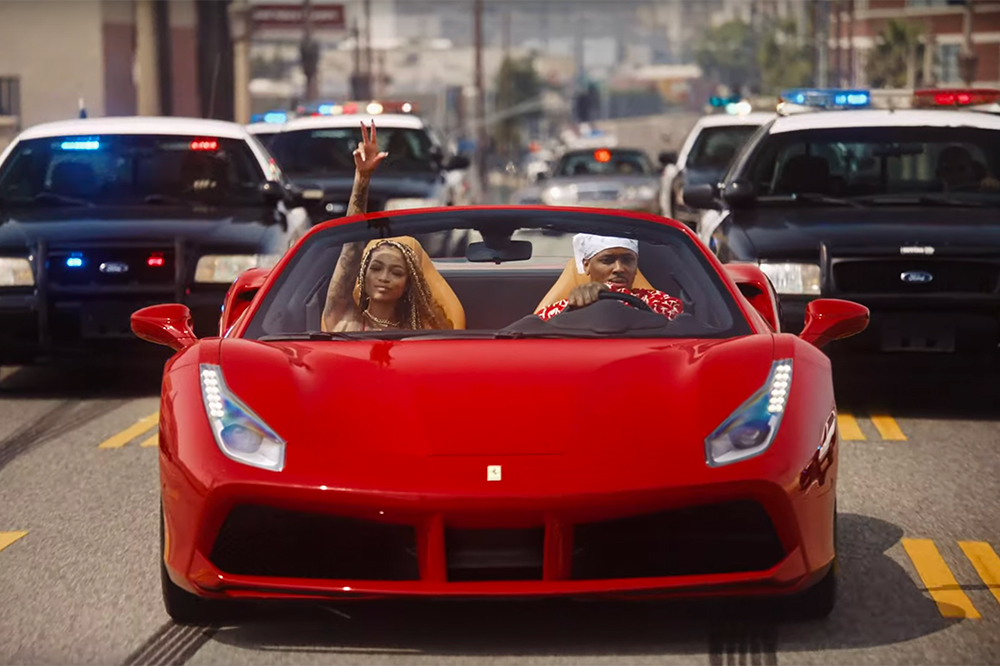 YG has been too busy hanging out with Kamaiyah and hasn't responded to the controversy. Revisit "Meet the Flockers" below.