Before he got the endorsement from Pusha T and all the obvious Kaine/Caine jokes came floating about, vice presidential candidate Tim Kaine had that co-sign from MC Hammer. In April 2013, Pusha T was busy prepping his debut solo album, My Name Is My Name. He wasn't hanging with Kaine at a Capitals game. MC Hammer was.
Tim Kaine is an excellent choice !!! Good man. Here with my Brother Raul Fernandez. #ClintonKaine 💯💯💯💯 @Iam360WISE pic.twitter.com/f5k3owvlsm

— MC HAMMER (@MCHammer) July 23, 2016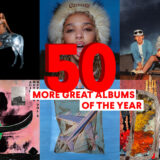 Pusha T's endorsement of his home state senator is far more noteworthy because his Kaine raps (heh) are far closer to the zeitgeist than "2 Legit 2 Quit." This past weekend, the G.O.O.D. Music president introduced Kaine at a Miami rally. "Let our family and friends know: We're trying to make a change," he said before repeating the Clinton/Kaine slogan, "Stronger Together."
But Kaine never forgets his A1 Day Ones. Kaine took some time out of his heated campaign trial to spend time with MC Hammer.
Dinner with Sen. Kaine (& friends ) being reminded that were not at the Victory line but must be diligent & vigorous in our pursuit.#360Wise pic.twitter.com/UtcdyWaVR4

— MC HAMMER (@MCHammer) October 17, 2016
We "must be diligent & vigorous in our pursuit," advises MC Hammer before plugging 360 Wise, a social media marketing organization for which he serves as the head of the board of directors. Clinton has Katy Perry; Kaine has Pusha T and MC Hammer. In 2016, it's the closest thing we'll get to Bill's saxophone.