If it's Halloween weekend in New Orleans, that can only mean one thing: Voodoo is back. This year is the festival's 17th go round, and the three-day bill is filled with heavy hitters across the spectrum and acts that are bound to blow up sooner rather than later. The Toyota Music Den's Day 1 roster featured an eclectic lineup that wrapped with a powerful set from Nashville-born foursome All Them Witches — a perfect warmup for headliner the Weeknd who had people howling at the bayou moon. Here are the highlights from Day 1.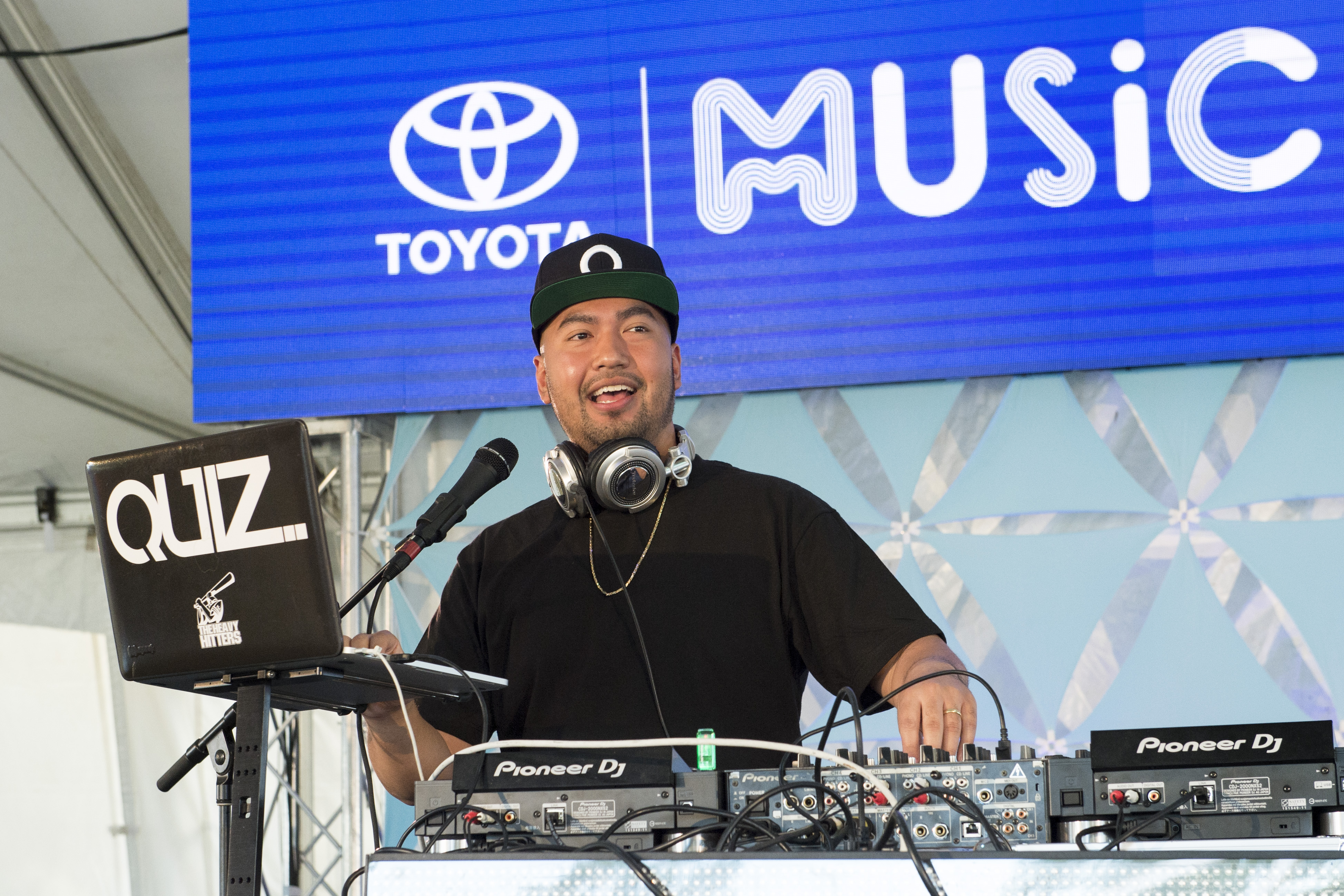 DJ Quiz
The Bay Area was in full effect as DJ Quiz — who also happens to be G-Eazy's tour DJ — took the stage to open up the Toyota Music Den. The Bronx-native paid homage to left coast sounds throughout his set, opening with Too $hort's proto-hyphy anthem "Blow the Whistle" before dropping a chopped mix of Sage the Gemini's 2014 track "Gas Pedal." California wasn't the only state on Quiz's mind though, he peppered his set with crunk classics from Lil' Jon and Juvenile and even went deep into his bag of tricks when he dropped some Parliament Funkadelic out of nowhere.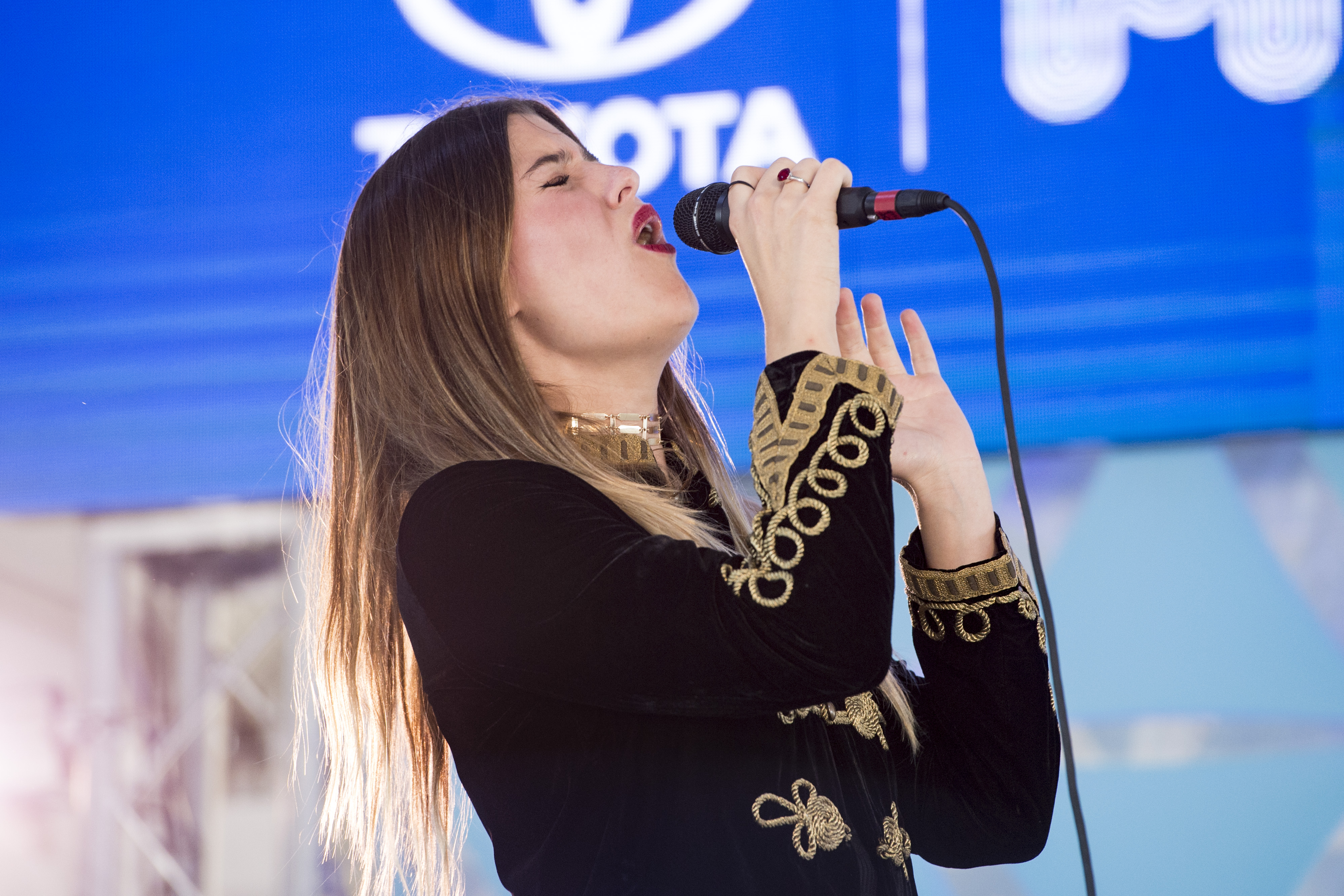 LÉON
The Music Den stage was stripped down to a piano and a mic for an intimate acoustic set from Swedish-born artist LÉON. The packed tent was as quiet as a coffeehouse even with the bustle of Voodoo happening a few feet away. LÉON opened with "Nobody Cares" before diving into two fresh releases: "Think About You" and "Leon's Lullaby." But the highlight of her performance — which she revealed was her first-ever festival set — came when she distilled the Fleetwood Mac hit "Dreams" to its essentials, leaving the Day 1 crowd stunned on their feet.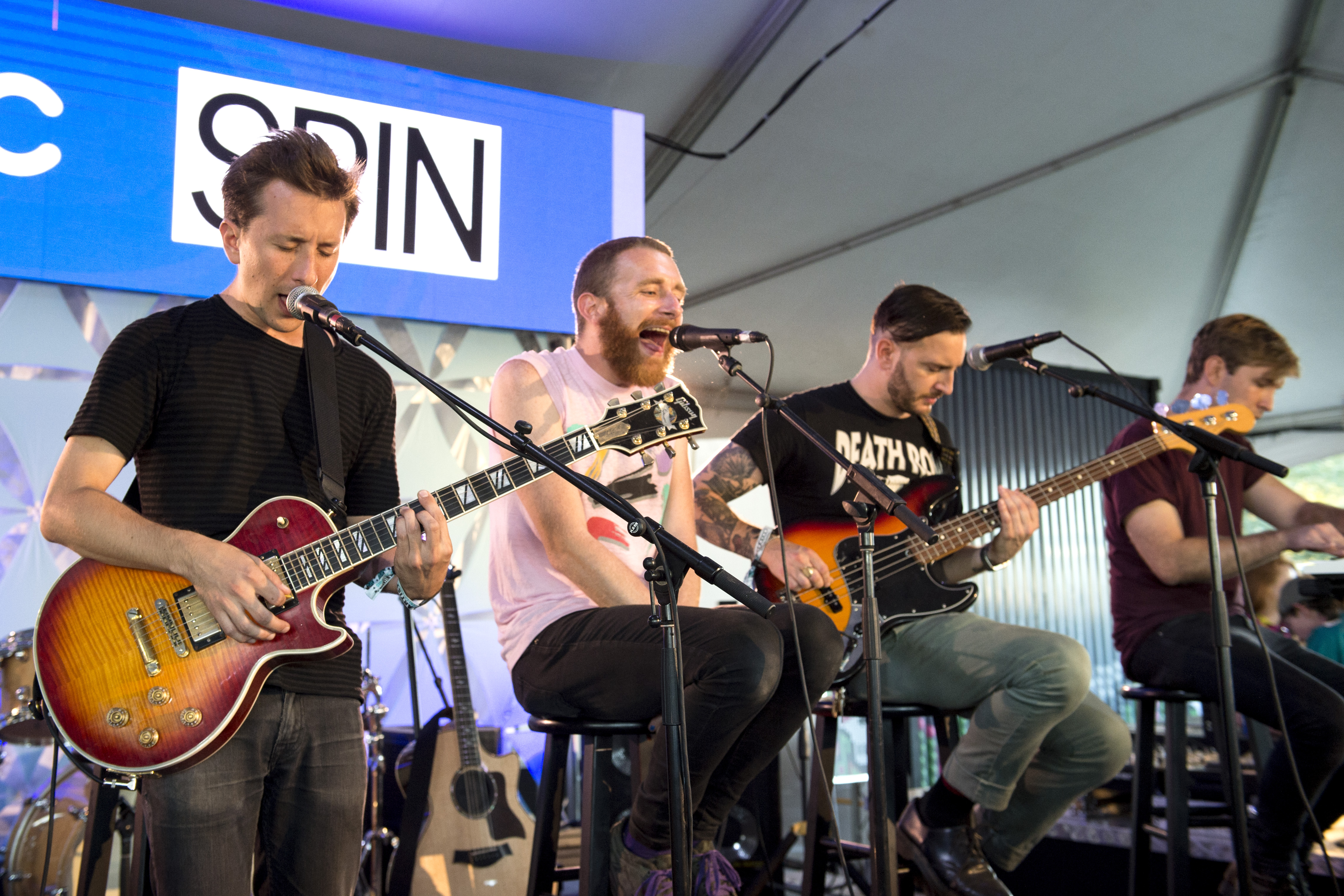 Bear Hands
Next up in the Music Den were the boys from Bear Hands who got up close and personal with a packed tent as dusk was beginning to settle over Day 1 at Voodoo. The quintet is known best for stitching together synth-driven electro with dreamy guitar driven rock and the intimate settings gave their sound an emotional boost, especially on tracks like "Boss" and their 2014 hit "Giants."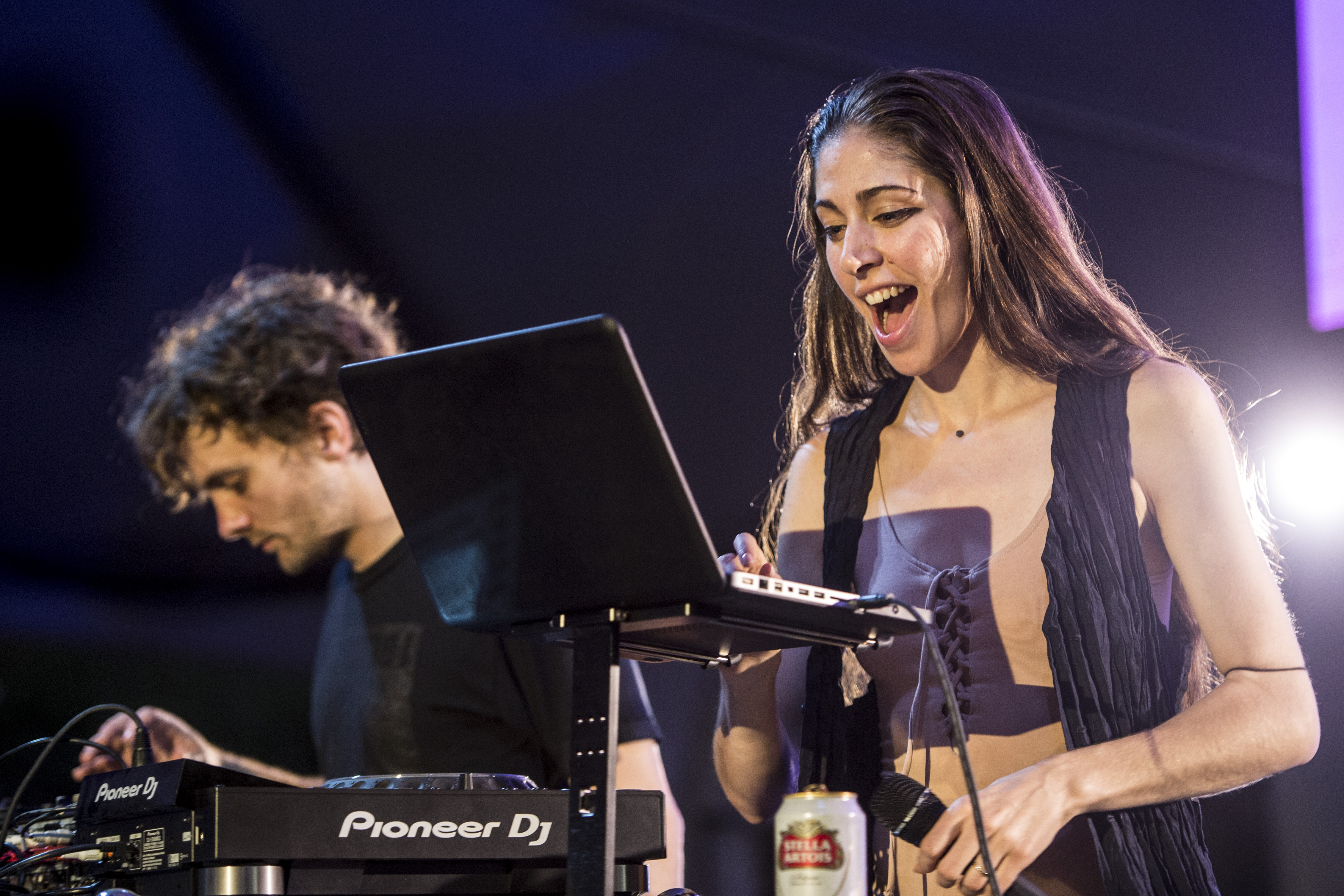 Chairlift
The great thing about a DJ sets is that, when they're done right, they can turn a venue into a really great house party. Brooklyn-based synth-pop duo Chairlift—made up of Caroline Polachek and Patrick Wimberly—did exactly that. The pair showed off their sundry tastes with Polachek singing along karaoke-style  to Ace of Base's "I Saw the Sign" and Maxwell's R&B jam "Ascension." But the track of the night was Donna Lewis' "I Love You Always Forever" that saw Polachek and Wimberly start a full-on singalong  dance party in the middle of the Toyota Music Den.  They had the entire crowd floating on a groovy cloud on their way out of the Toyota Music Den on Day 1.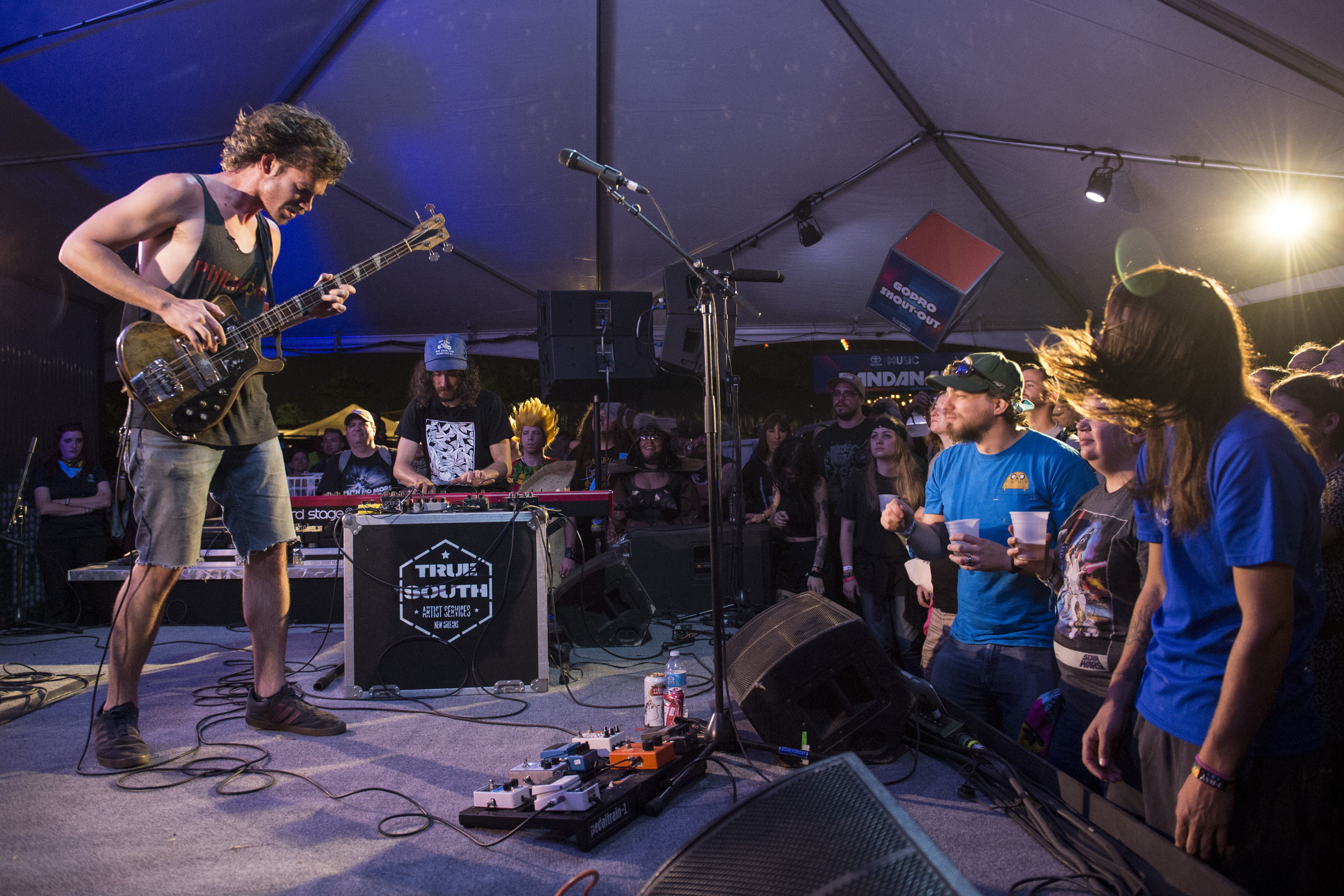 All Them Witches
The bayou twilight provided the ideal backdrop for the muddy, gothic sounds of Nashville-born foursome All Them Witches. Every song in the foursome's set could have hit the cheap seats in the Superdome, so hearing guitarists Michael Park Jr.'s and  Ben McLeod's perfectly picked notes and drummer Robbie Staebler's thundering drums was a Voodoo experience to remember. The band started things off with a slow burn with opener "Dirt Preachers" but by the end of their 30-minute set All Them Witches had the Toyota Music Den in a head-banging frenzy.