The abundance of black television from the past two decades includes three letters: U-P-N. Before its dissolution in 2006, UPN was the birthplace of some of modern television's most spectacular failures (Homeboys in Outer Space, Britney and Kevin: Chaotic), half of BET's lineup (The Parkers, Moesha), and cultural phenomena (America's Next Top Model, also the producer of America's top memes). Sandwiched in between disposables and film broadcasts was UPN Mondays nights, the predominantly African-American programming block that carried the tradition of Fox's Thursday lineup (Martin, Living Single, New York Undercover).
UPN Mondays was where Eve transformed from Ruff Ryder to sitcom actress, Kyla Pratt grew up from being Penny Proud, and where Mo'Nique was spinning comedic catchphrases out of harassment. The block also included Girlfriends, the situation comedy that, like Living Single, was one of television's rare tributes to black womanhood and friendship. When the show premiered at the turn of the decade, Sex and the City was a hit that inspired multiple duplicates. Almost all of those copycats ripped off the show's disregard for the black woman's perspective. Girlfriends centered on a cast of four black women–Tracee Ellis Ross, Golden Brooks, Persia White, and Jill Marie Jones–with a quotidian focus; romance, career goals, and relatable miscellanea were the recurring motifs. The show was a respite from first-day-of-the-work-week doldrums and television's white-centric perspective.
The numbers proved that focus struck a chord: Girlfriends ran for eight seasons and consistently rated high among African-Americans, although it never cracked the Top 100 in overall Nielsen rankings. Yet, representation for black sisterhood on network television ended when Girlfriends did in 2008. By 2011, CBS was still surrealistically white; Shonda Rhimes didn't yet run Thursdays; Fox was airing what the New Republic called "Family Guy in blackface"; and the CW was thriving off of Gossip Girl and America's Next Top Model. When The Mis-Adventures of Awkward Black Girl hit YouTube that year, the black woman experience was tangential.
"The reality is that studios don't like to make black movies," the web series' creator, Issa Rae, said in a 2011 interview with Colorlines. "No matter how good your script is, they're trying to replicate Tyler Perry's work, put out his work, or just do movies like The Help."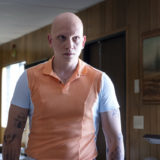 Insecure, Rae's new half-hour comedy that premiered this past Sunday on HBO, follows some of Awkward Black Girl's same beats: Rae's character does a little rapping on the side and has to deal with navigating in a predominantly white work space. While Awkward focused on social nuisances before settling on a plot, Insecure puts its onus on companionship, with the friendship between Rae's laidback Issa Dee and co-star Yvonne Orji's overwhelmingly confident Molly at the series' core. Insecure hat tips its forebears–"Girlfriends definitely paved the way for this show to exist," Rae recently told SPIN. Still, its perspective is its own.
The show wraps itself in slice-of-life scenes and the characters are premium-cable extensions of real twenty-somethings of color. Dee doesn't slam interpersonal dilemmas and crises with sardonic, Daria-esque putdowns. Rather, the dialogue plainly captures a young adult's desire to squeeze gaiety out of the mundane — navigating past the social and workplace minefields for the reward of repeating the process the next day. Dee doesn't have a grand retort when a white co-worker asks what "on fleek" means because she's the slang expert by virtue of being the lone black woman on the job. She takes a deep breath, lies ("I don't know what that means," she says, before confirming to the audience that, yes, she knows what that shit means), and moves on. Rae's characters aren't totalistic representations of blackness. Their appeal lies in the inverse: They're one of us.
"I was telling Issa, typically, your character in a network show is the fifth lead," says Insecure's executive producer Prentice Penny. "You're the sassy receptionist who has a funny comeback, but we never followed that character home. You get the full minutiae of the day-to-day of where people of color can do a show that isn't about our struggle or about our pain. It's just about what our life is like on a Tuesday."
Of course, Insecure doesn't exist if Awkward Black Girl didn't attract its large fan base. While Insecure is debuting in a more diverse television landscape where Donald Glover is an auteur who'd put a black Justin Bieber on his show and Tracee Ellis Ross can converse with her fictional family about police brutality on network television, Awkward Black Girl hit YouTube when the black female voice was barren on television.
Writer and Associate Professor in the Graduate School of the Arts at Columbia University Trey Ellis considers Awkward Black Girl part of the "new black aesthetic," a term that describes a wider palette of influences than previous generations. "We might have a Joni Mitchell reference next to a James Brown reference," he says as an example. It offered an alternative perspective that attracted millions. "Even the name, 'Awkward Black Girl,' was an intelligent way to refute the notion of the indestructible angry black woman," Ellis says.
Insecure and Awkward Black Girl aren't part of the same continuity, but they do belong to the same school of thought. As its narcissistic Caucasian classmate Girls makes its way out the door in its upcoming final season, Insecure's run on HBO is a step toward reclaiming the Black American narrative from the tropes and caricatures it's often wrong-headedly measured against. This isn't to say that premium cable validates the black experience, but there's a catharsis in seeing its multiplicities on screen.
"We literally made it as black as possible," Orji said. "It wasn't by design to make the blackest show on TV, but by virtue of being black, these are our experiences."
https://youtube.com/watch?v=MubTJyWukp8