For years, Neutral Milk Hotel's Jeff Mangum has sold his original drawings through the band's website. Recently, Mangum updated the online store with a series of silver-on-black drawings titled "The Book Cipher Sings." As sharp-eyed purchasers pointed out on Reddit, the drawings are billed as "steganography," the art of hidden messages, and appear to include cryptic references to possible new music.
Letters at the top of this drawing received by a Reddit user (which varies from the official product photos) spell out "DOUBLE ALBUM" if read from left-to-right, bottom-to-top: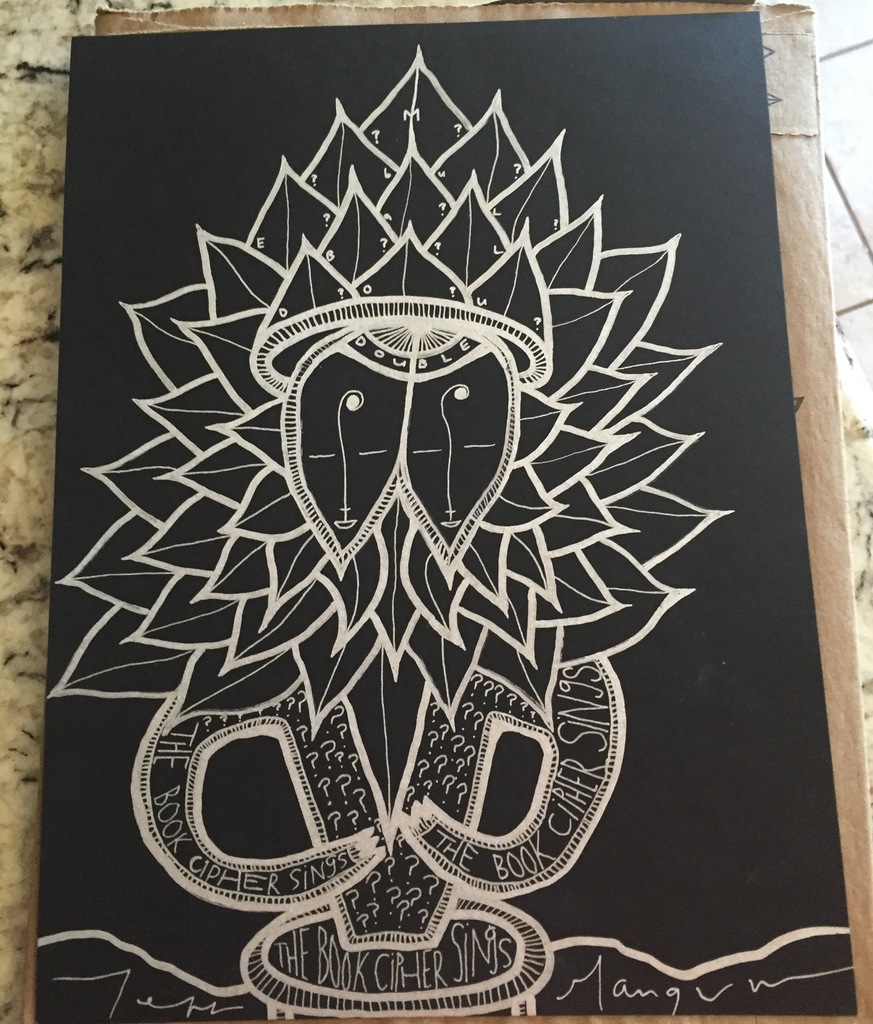 Meanwhile, the product photo for one piece features the letters "LP" (upside down beneath the skulls) and includes the phrases "1ST 2ND 3RD." Another asks "3RD?" (in the circle around the hands). Neutral Milk Hotel famously released just two studio albums, 1996's On Avery Island and 1998's In the Aeroplane Over the Sea.
Other drawings include the names "Magicicada cassini," a species of cicada that emerges every 17 years, and "Huygens," a possible reference to NASA's Huygens space probe, whose mission expires in 2017. If you're conspiratorially minded, this would seem to point to a new double album from either Neutral Milk Hotel or Mangum solo, due out in 2017. That, or Mangum has taken up entomology.
If you're interested in purchasing a mystery drawing for yourself, they're available here for about $150 a pop—scroll halfway down the page. We've reached out to Neutral Milk Hotel's label for comment; if you have some solid info about a new album, our lines are open at [email protected]. [Stereogum]