Donald Trump's performance in last week's final presidential debate was a bit of a mess, which is to say it was very on-brand. Out of the many misfires, two stood out. He refused to admit that he would concede defeat to Hillary Clinton, a troubling remark since a peaceful transition of power is a core pillar of any democracy. (A hardheaded Trump doubled down on that statement the next day.) And lest we forget, Trump also reinforced he was a chauvinist, calling Clinton a "nasty woman" right after declaring "Nobody respects women more than me."
The former points to a toxicity that'll likely last long after the election is over. (Not to mention, it's also how civil wars are started). The latter is why we're talking about Janet Jackson. Trump's insult has since been re-appropriated into feminist slogan, but it's also directed many toward Jackson's signature anthem, "Nasty." The song's Spotify streams rose 250 percent following the debate, giving Jackson a teensy bit more royalty money to help with her expected newborn.
So Trump did a good thing, accidentally. In fact, all good things that's come from Trump are accidents. Let's sort through the list.
Reuniting the White Stripes
Only for a Facebook post, but still: The statement condemned the use of "Seven Nation Army" in a campaign video. However well-intended, it was a little off the mark: The video they criticized was an unofficial ad made by an alt-right Trump supporter—YouTube user "God-Emperor Trump"—and not an actual campaign video. Even so, it's been a while since Jack and Meg were publicly on the same page.
A New Le Tigre Song
Last Wednesday, Le Tigre released their obviously pro-Hillary song "I'm With Her." This is only "good" in the sense that it's the group's first song in over a decade; it's a political dance-pop disposable that would've been ignored if it wasn't with a reunion. But hey, Le Tigre back.
Janet Jackson's Spotify Boost
As mentioned, Trump snidely and condescendingly referred to Hillary Clinton as a "nasty woman." The insult proved once again that he does not respect women, despite his repeated claims otherwise But some goodness rose from that orange-tinged abyss: Spotify announced that streams for Janet Jackson's "Nasty" were up, as listeners collectively remembered she's a pop icon.
A Hot Nicki Minaj Line
Nicki really dragged Donald trump and his wife. 😂😂😭😭 pic.twitter.com/3SvROzsZPH

— Kenny G (@DaRealKhefner) October 16, 2016
TIDAL co-owner Nicki Minaj and Beyonce's ear were the two biggest deals from the streaming service's 10/15 concert earlier this month. The former performed a pro-women freestyle that ended with "Barack needed Michelle bitch, and Bill needed a motherfucking Hillary, bitch / You better pray to God you don't get stuck with a motherfucking Melania." There certainly have been better times to be Melania.
YG, "FDT"
YG told Rolling Stone over the summer that he wasn't pro-Hillary Clinton, but "pro–"Fuck Trump." It was a definitive enough stance to give us the most vital anti-Donald Trump song of the year. YG said the Secret Service contacted him over this song, but as the ubiquity of "FDT" proves, he was only echoing a culture's frustrations.
A Frank Ocean Tumblr Post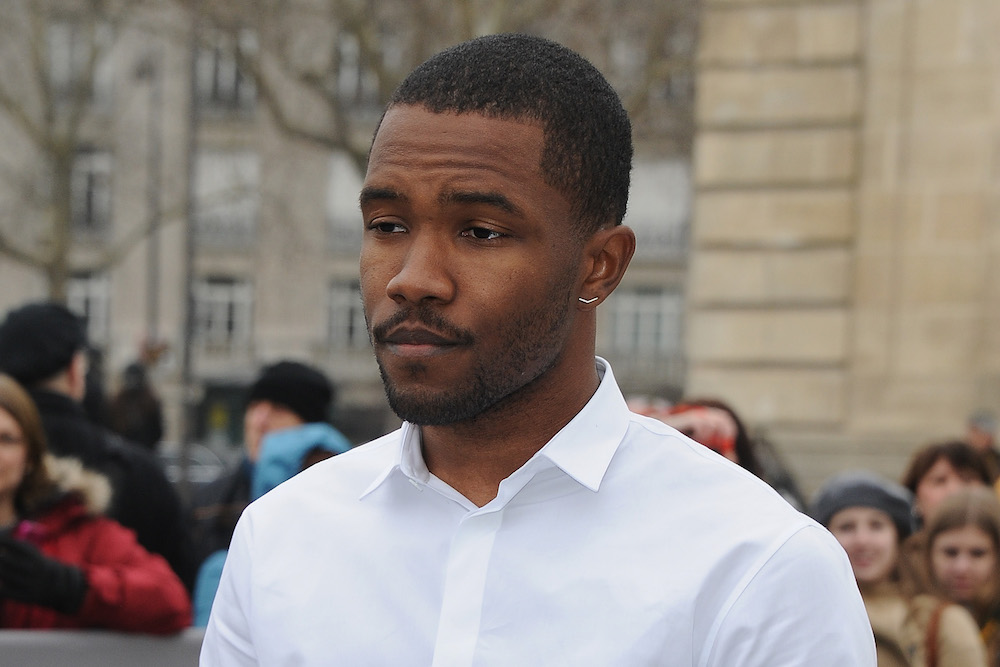 Ocean is a known recluse, but he's good for the occasional all caps Tumblr post. After last fall's horrific Paris attacks, Trump's tweet following the January 2015 attack on Charlie Hebdo once again circulated. "Isn't it interesting that the tragedy in Paris took place in one of the toughest gun control countries in the world?" he pondered. Upon seeing the tweet, Ocean took it upon himself to call out Trump for being a no-good.
"HOW IS IT 'INTERESTING' THAT THESE SHOOTINGS HAPPENED IN A COUNTRY THAT'S TOUGH ON GUNS? TELL US DON? BECAUSE IT SOUNDS LIKE THAT VACUOUS OBSERVATION WAS ABOUT GIVING YOUR NRA-LOVING CONSTITUENCY A HANDJOB AND SPINNING A TRAGEDY FOR POLITICAL GAIN AND I'M THINKING MAYBE USING A SITUATION WHERE DOZENS OF INNOCENTS HAVE JUST BEEN MURDERED IN THE STREETS ISN'T THE BEST TIME."
Ocean returned to solitude after issuing the burn notice.
A Randy Newman Joint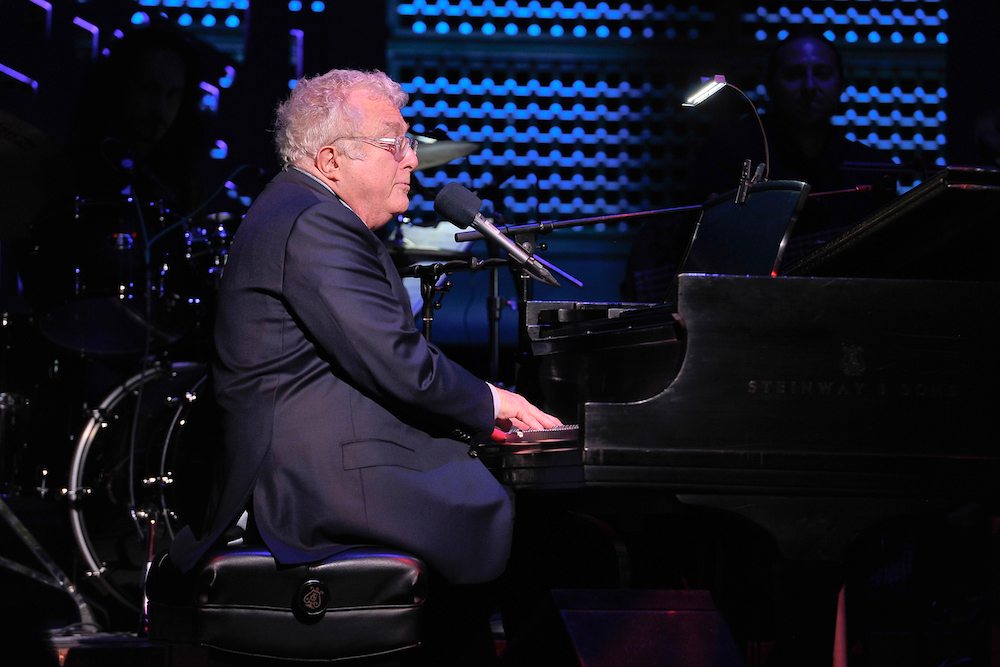 Randy Newman revealed earlier this month that he'll be releasing a new album—his first since 2008's Harps and Angels—and dropped a single inspired by a shirtless Vladimir Putin. Newman had some fire for Donald Trump, too. He called him a "big blowhard, braggart" during a Washington Post interview and told American Songwriter that he wrote a diss entitled "My Dick's Bigger Than Your Dick."
Sadly, Newman decided to not release the would-be honky tonk equivalent of "FDT" because of the attention it would bring. But keep in mind the songwriter behind Toy Story was writing these lyrics:
My dick's bigger than your dick
It ain't lying if it's true
My dick's bigger than your dick
And I can prove it, too
A Decent Reason to Play the Backstreet Boys' "As Long As You Love Me"
Although a trip to the Backstreet Boys' discography ought to be a monthly appointment, Trump gave the boy band some extra shine because—again—he's not good at debates. When a Muslim American asked him how he'd stop Islamophobia, Trump fell back on the same xenophobic, anti-Muslim rhetoric he's been reciting his entire campaign. "People are coming into our country," he said. "We have no idea who they are, where they are from, what their feelings about our country are."
The Internet was quick to point out that this retort sounded like a lyric from Backstreet Boys' "As Long as You Love Me": "I don't care who you are / Where you're from / What you did / As long as you love me." And when a Backstreet Boys song re-enters the conversation, you just roll with it.
This Tweet
When you a bad hombre on the way to the voting booth pic.twitter.com/CgTivUoxre

— ??ow???e (@HitDaBoogiez) October 20, 2016