After Bob Dylan was announced as the winner of the Nobel Prize in Literature, the prize committee spent days trying to contact him, to no avail. Yesterday, the eternally cryptic Dylan finally acknowledged the silly little insignificant award he'd been honored with a short mention on his website, but as of this morning, the acknowledgement has been deleted, FACT notes. 
We noticed yesterday that Dylan's site's listing for his lyrics compendium The Lyrics: 1962-2012 included the line WINNER OF THE NOBEL PRIZE IN LITERATURE, an elliptical nod to the award, and the first time Dylan had made anything resembling a public statement about it. Here's how it looked then: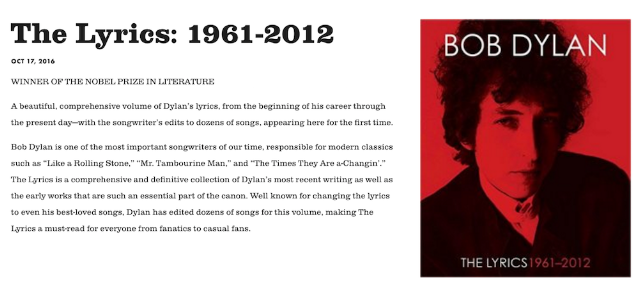 And here's how it looks now: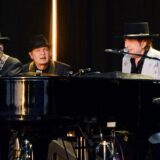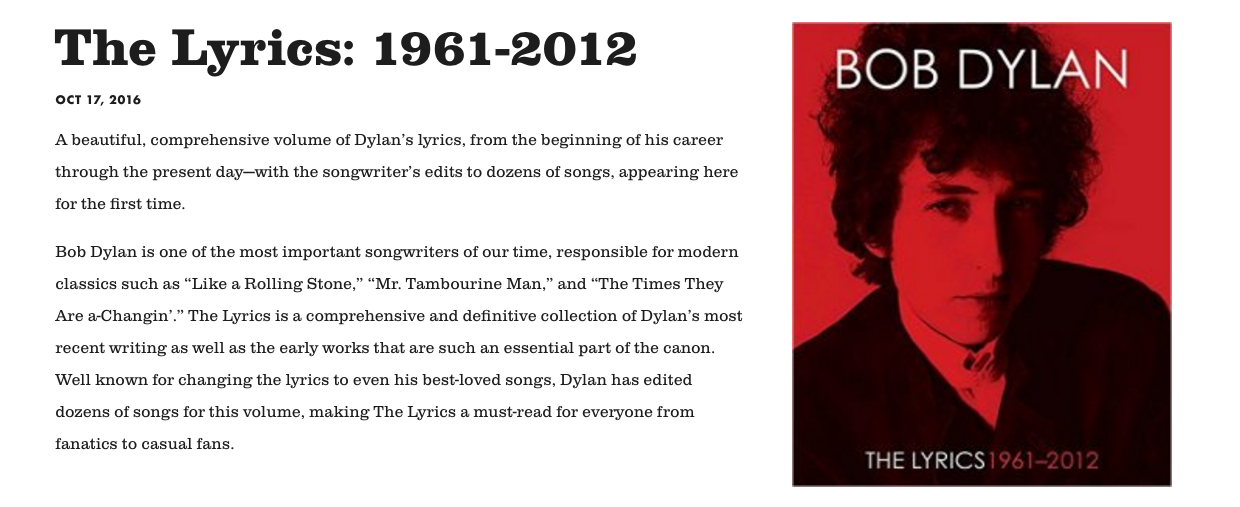 Maybe when Dylan sang "I'm closing the book on the pages and the text / And I don't really care what happens next / I'm just going, I'm going, I'm gone" on 1974's Planet Waves, he was talking about the Nobel Prize acknowledgement he would later publish on his website. Who can say.
Of course, this sort of thing is to be expected from the man who once snubbed the president of the United States in his own house.
https://twitter.com/lauraolin/status/786541265194147841