SPIN Rating:
Release Date:
July 29, 2016
Label:
Epic
DJ Khaled is a movie star. You won't literally see him at the Megaplex, but an invite to the Oscars red carpet isn't completely out of the question like it used to be. He's big, it's the pictures that got small. Specifically, he leased a second life for himself as the first breakout star to emerge from Snapchat, the ephemeral mobile messaging service that caters to content providers and sexters alike. Khaled was far from not-famous before, but if your mom knows his name, she didn't before the past year.
Major Key is the one-man empire's first major release since becoming a household name (complete with appearances on Live with Kelly, Nightline, and the cover of Bloomberg Businessweek), and, like the journeyman director who lands his first major $100-million blockbuster, it's an overblown package that (at heart) sticks to a formula that has worked for him for a decade now: Load it up with stars and self-provided hype, let the rest work itself out. But more people are watching, and he knows it on Major Key — like any good action star, Khaled supplies his own catchphrases — for both better and worse.
You could always count on a few bangers from a DJ Khaled album, most notably "All I Do Is Win," "We Takin' Over," and song-of-summer-2011 "I'm on One" — all of which cracked the upper reaches of the Hot 100. But Khaled has lacked a huge single since 2013's Drake-assisted "No New Friends," and the encouraging news is that Major Key has three songs well on their way to being massive. There's "For Free," featuring a way-horny Drake (whose verses are a bit cringe-worthy, but the Majid Jordan guitar riff knocks), the Jay Z-anointed "I Got the Keys," a prototypical 808 Mafia production with a Future hook, and "Holy Key," which boasts a soaring chorus, a serviceable Big Sean verse, and an atypically unspectacular Kendrick one.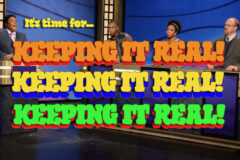 The problem with the fantasy of a major Khaled Album though, is that, like a summer blockbuster, Major Key is too front-loaded. After "Nas Album Done," a vicious Half-Man, Half-Amazing jam that samples the Fugees, the record slows down with "Jermaine's Interlude," a J. Cole song with — you guessed it — no features. It doesn't quite recover on the Bryson Tiller and Future swirl "Ima Be Alright," even though the pair sound great over a boomin' beat that falls just short of Miami bass. That one's definitely a car song: good at 65 mph and nowhere below.
But it's the overpopulated "Do You Mind" that epitomizes how the album begins to sink under its own weight. Everyone involved — Nicki Minaj, Chris Brown, Jeremih, Future, Rick Ross, August Alsina — is on autopilot, and with so many big names phoning it in, it's like three paint-by-numbers corporate singles in one. Even Kodak Black, fresh off his great Lil Big Pac mixtape from earlier this summer, delivers a surprisingly flat verse on the uncomfortable "Pick These Hoes Apart," with Kodak and fellow guests Jeezy and French Montana eager to tell you how hard they are. (Literally: "Dick rock hard / I hit her with the building," "My dick hard, so I flew that.")
"Forgive Me Father" — which satanically corrals Wiz Khalifa, Wale, and Meghan Trainor — isn't the abhorrent trainwreck it would seem on paper, and that's a bad thing: It can't even be memorably awful. Wiz has a nice moment when he claims, "I ain't been the same since I had a kid," yet it's mostly a forgettable song during the record's mostly forgettable back-end, from three people destined to carry the torch of forgettability every time they're handed a mic. Luckily they'll never be in the same room again, which is as damning a reminder of Major Key's built-in expiration date as any.
https://youtube.com/watch?v=ZktDnKBU05U
The album is dotted with timely references to police brutality, though — notably by Big Sean on "Holy Key," and most of Cole's "Interlude" — and the thoughtful gestures are appreciated, grounding Major Key in a tangible time and place. But they are merely passing moments, which may ultimately be for the better: How awkward would it be if someone got deeply introspective regarding the police's reoccurring murder of unarmed black men, only to be followed by the host yelling about lions? Nas' verse about supporting black-owned businesses is the most potent political moment here, and "support your local grocery store" is definitely something a 42-year-old man would say. Despite the palpable age gap between him and Major Key's other cameos, he's the hungriest-sounding rapper here, and the urgent "Nas Album Done" is a pumped missive from a guy who went this hard just to prove he could: "Khaled called me when I was in album mode / So I put it on hold for the Major Key."
This might be the strongest front-to-back Khaled collection, just for cashing in on the star curator's never-been-higher stock to wring some decent verses from commercial heavyweights at the top of their games. (VIEWS would have benefited from the sprightly "For Free," certainly.) But that doesn't mean it's essential — just think more Star Trek Beyond than a flat-out dud like Independence Day: Resurgence. Khaled in 2016 is akin to Channing Tatum: Famous as a walking commentary on being famous, because both skipped the step of reaching that status in the general public's eye, with an easy charm and an inclusive spin on the how-I-made-it ethos. Khaled emboldens people's perceptions by engaging in his own myth-making; just tune in every day on Snapchat to see him get his routine haircut, workout, and jet-ski ride. Still, they don't want him to move on from this moment and contribute something to the culture even more relevant than the slick product of Major Key.