Ka isn't making headlines because people have finally come around to embrace his lyrical gifts. He's making headlines because of obnoxiously branded dog mats — known to many as the New York Post.
Last Sunday, the Post ran a front-page story on Ka, born Kaseem Ryan, that focused on one fact: "FDNY captain who moonlights as anti-cop rapper." This is an "exclusive" even though Ka's story is already public knowledge: He was a member of rap groups Natural Element and Nightbreed in the '90s, but he's only recently been getting props after his appearance on GZA's 2008 album Pro Tools. Referring to his rap career as moonlighting is a stretch, but it is true that he's been working as a firefighter in Bedford-Stuyvesant. Again, none of this is news: SPIN has pointed out his two trades in the past.
Of course,  the "scoop" is more of a slander piece than actual fact. It says Ka has "tried to hide that career for years," which is again untrue because he's spoken about it in the past. The lede notes he's "Brooklyn-based FDNY captain leads a double life as a hip-hop artist whose songs are peppered with the N-word, drugs, violence and anti-cop lyrics," but fails to note the context: Ka doesn't glorify criminality, but artfully lays bare the circumstances that lead to it; his last words to his recently released Honor Killed the Samurai are "I wish we ain't have to live like this." For the Post, Ka's lyrical themes only serve it's anti-rap agenda. It'll call Chance the Rapper's music "dehumanizing gangsta rap," because nothing is more street than an Arthur cover.
The Post also contacted multiple NYPD offices and firemen to give them a platform to express their "disgust." They also tried to contact Ka, who hung up the phone — which makes sense because why would you willingly subject yourself to harassment?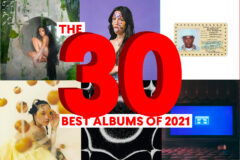 Ka hasn't directly spoken up on the front-page story, but he has sent out a tweet that might obliquely refer to the hit job. You can read some supporters' responses — including El-P's — below. There's no link to the Post article here, because the Post is trash and you, reader, deserve better.
With love comes hate…can't have one without the other. Be prepared for both.

— Ka (@BrownsvilleKa) August 21, 2016
KA should be celebrated as a New York treasure. an fdny captain who moonlights as a purveyor of vivid, gritty, eloquent music. that's NY.

— el-p (@therealelp) August 22, 2016
perhaps if a rapper spends his days saving people from death by fire you should assume his character is strong and maybe even listen to him.

— el-p (@therealelp) August 22, 2016
kas music isnt artlessly violent. these are songs of pain and stress written somberly by someone who clearly cares deeply about nyc.

— el-p (@therealelp) August 22, 2016
before writing a hit piece its good to ask yourself: "has the man im trying to destroy saved more lives than me?".

— el-p (@therealelp) August 22, 2016
or "if my piece leads to his termination from the fdny and people die because we've lost his expertise is that blood on me or rap?".

— el-p (@therealelp) August 22, 2016
is it better to write about morality + do nothing tangible for anyone or write about the dark side of the city and save lives for a living?

— el-p (@therealelp) August 22, 2016
That NY Post hit piece on KA is straight up targeted harassment. Embarrassing, even for a rag like that. Hey Susan Edelman- fuck right off.

— SPACE KNIGHT DEMARCO (@Clarknova1) August 21, 2016
That kinda shit can cost ppl their jobs, so beyond just being bad, ignorant journalism, it's straight up immoral.

— SPACE KNIGHT DEMARCO (@Clarknova1) August 21, 2016
Hey @BrownsvilleKa if you get fired from the FDNY call me, you can make as much music for Adult Swim as you like. 👍🏼

— SPACE KNIGHT DEMARCO (@Clarknova1) August 21, 2016
I'm not linking to it because I don't want to give them clicks, but it's pretty fucking gross, and of course, racist. Shine on, Post.

— SPACE KNIGHT DEMARCO (@Clarknova1) August 21, 2016