Ka uses a minimalist's palette — haunted instrumental loops and laconic delivery — to color his songs' brutal realism and serrated wit. The 44-year-old New York MC doesn't deviate from that formula on his fourth solo LP, the recently released Honor Killed the Samurai. Even without juxtaposing it against the two more obviously mainstream records that came a day before (Rae Sremmurd's turn-up soundtrack Sremmlife 2 and joyless OVO singer PARTYNEXTDOOR's P3), the realities that Ka animates with his terse wordplay are still eye-twitchingly bleak.
On the self-produced Samurai, he describes an impoverished land where the law must be broken for the sake of survival; as he explains on "Just," "To get what we need / We do what we must." The production — guitar-sampling dirges with smatterings of soul — underscores tales of nihilism ("Was a nightmare, felt like life here was as good as dying") and deadpan threats ("Got bread? / Pull the heat, toast is served"). Ka closes the LP with a painful sentiment: "I wish we didn't have to live like this." It's a moment made even more poignant by what's conveyed in his distinctive croak, a mix of sour acceptance and the numb exhaustion of someone raised on the streets of Brooklyn's Brownsville neighborhood.
"There wasn't a block where you could get a break," Ka, born Kaseem Ryan, tells SPIN over the phone, recalling his old stomping grounds. "What you saw growing up in and out of your block molded who you were. You could hear it in what we talk about — in our tone."
To say that New York City has gone through some changes since Ka's formative years in the '80s and '90s would be an extreme understatement. The graffiti-bombed train cars have disappeared, Times Square has morphed from a smut-peddling hub into a tourist attraction, and crime rates have dropped to record lows.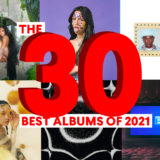 But even though New York City — and Brooklyn in particular — has transformed into an ever-gentrifying, high-cost megalopolis that's become increasingly foreign to any lifelong resident over 40, Brownsville is still Brownsville.
Google "Brownsville New York" and a few of the first results are articles detailing its gang activity, it being the neighborhood that gentrification left behind, and the fraught relationship between police and members of the community. Like most other high-risk areas, crime is poverty's consequence: Nearly 40 percent of Brownsville residents live below the poverty line. The neighborhood also has the country's densest concentration of public-housing buildings. The young adult who looks skyward from Mother Gaston Boulevard, one of Brownsville's major streets, doesn't see high-rise condos in construction, but stories-high decay.
"Most Brownsville dudes know how to fight," says Jahmal Bush, 40, professionally known as Rock, who formed the rugged duo Heltah Skeltah alongside the late Sean Price. "You had to fight for everything. You had no elbow room, you were always pissed off, and there were plenty people to fight growing up. That's just what mammals do in the wild."
Ka's carefully constructed verses and grizzled perspective carries on the tradition of the Brownsville MCs that came before him: the great Masta Ace, the rough-and-chiseled Boot Camp Clik collective (composed of Smif-N-Wessun, O.G.C., Black Moon's Buckshot — who's from Crown Heights — and Heltah Skeltah), and the buss-ya-s**t-open duo M.O.P. His sparse instrumentals fit in line with today's emphasis on crisp production, but Ka's ethos and artistic focus also mesh with his '90s compatriots.
"[Ka] kind of represents the best aspects of all those artists," says ego trip magazine founder and hip-hop expert Jeff "Chairman" Mao. "He's old enough to experience all [of '90s New York] firsthand. What he's doing as a rap artist in his 40s [is] still very contemporary because it's not like he's doing throwback music. He's making something that is very introspective."
Ka explains that the title of his newest album has multiple meanings: both a surface-level reference to the suicidal act of seppuku committed by dishonored samurai, and a single-line synopsis of his career thus far. "I'm treasuring something in the art of hip-hop that isn't really treasured anymore," the rapper says. "I'm hurting my career, by treasuring lyrics in an art form when no one really cares now. But I care. I kill myself for that."
Although the aforementioned Brownsville acts utilize different styles, their lack of mainstream viability could be attributed to that same sort of stubborn devotion to old New York values. East Coast hip-hop spent the mid-'90s shifting from rawer production (Mobb Deep, Wu-Tang) to brassy, expensive sampling (Bad Boy, Bad Boy, Bad Boy). The transition happened relatively quickly, too — it only took two years for Nas to trade Large Professor's smoked-out instrumentals for the Trackmasters' mainstream street maxims.
So the Brownsville MCs veered from the zeitgeist. After making his first on-record appearance on "The Symphony" (one of history's greatest posse cuts), Masta Ace became known for effortlessly linking tightly wound verses to concepts like the gangsta-rap satire in 1993's SlaughtaHouse, the debut crafted by his group Masta Ace Incorporated. He was also one of the few NYC artists who experimented with West Coast sounds, predating today's post-regional hip-hop when coastal tensions were still rising. One result is 1994's "Born to Roll," a remix of SlaughtaHouse's "Jeep Ass Niguh" that caught on with Bay Area natives who had never even heard of "The Symphony." The single peaked at No. 23 on the Hot 100, making it the biggest hit to come out of Brownsville — but it didn't even sound like Brownsville.
Masta Ace had two lower-charting Hot 100 hits before spending the late '90s trying to nab mainstream cachet through a major-label deal with Atlantic. The planned album was shelved, and fans had to wait six years after 1995's Sittin' on Chrome (Masta Ace Incorporated's second and final release) for Disposable Arts, a solo concept album from Ace that revolved around a young Brooklynite's release from jail. The acclaimed project found the veteran carving his own niche.
"Nothing will replace that feeling," Ace, now 49, tells SPIN over the phone, "of being able to go in and make exactly the music you want to make with no influence, no suggestions from the cheap seats."
https://youtube.com/watch?v=d2NqcWP8tos
Boot Camp Clik's distinctively dusty boom-bap sound was perhaps the most succinct encapsulation of Brownsville's hectic atmosphere. Their callous outlook (from Heltah Skeltah's Nocturnal: "Don't ask if the nigga Ruck'll bash s**t like Cassius") came through in bars that were sharper than switchblades. Enta da Stage — the 1993 debut from seminal group Black Moon, who shared a member with Boot Camp Clik — predated Nas' Illmatic in kicking off the East Coast's rap renaissance, but it underperformed commercially and was overshadowed by the ascendant Wu-Tang Clan, hence its status as an overlooked classic.
While the Boot Camp Clik had their Hot 100 hits, mainstream commercial success became even more unattainable through the '90s as they stuck to their concrete aesthetic. (Wu-Tang Clan's headmaster is a Brownsville native, too, but he isn't known for repping it: RZA hails from Shaolin, but Robert Diggs comes from Brownsville.)
Ruckus-causing duo M.O.P — who also made the street gem "Welcome to Brownsville" — ended up capping Brownsville's '90s peak with the chin-checkin' 2000 anthem "Ante Up," a banger hard enough to single-handedly keep Timberlands in business for decades. The record rode in the same lane as DMX, who was then peaking as the definitive representation of street id. Now, "Ante Up" is arguably the most instantly recognizable hit to come out of Brownsville.
"We were talking about robbing people during the bling-bling era," M.O.P's Lil' Fame says over the phone, looking back on their career single. "For us to be speaking about what we were speaking about and to go mainstream? There's a lot of people singing the song and don't realize what they're singing."
https://youtube.com/watch?v=a78uALZwWNE
Brownsville ended up getting subsumed within the mega-success of New York's shiny-suited Wall Street aspirants, who, in turn, have long been supplanted by Atlanta's dominance and the West Coast's millennial resurgence. With a cursory glance, New York's lyrical and soulful lineage is now a blip in hip-hop's more melodic (and sometimes modernist) landscape. These days, city pride has been so diminished that Drake can walk into Madison Square Garden, diss Hot 97's most famous DJ, and still receive cheers. Brownsvillian bars — artifacts of a bygone era — are now hidden gems for hip-hop heads and digital crate-diggers to unearth.
In recent years, Bobby Shmurda — who's currently imprisoned and awaiting trail for conspiracy, weapons, and drug charges — has become Brownsville's lone claim to crossover appeal. Although the 22-year-old "Hot Nigga" star reps for the neighboring East Flatbush, the blocks he hails from (the East 90s) border the two hoods. His absence leaves room for other rappers to attempt to breakthrough with their own Brownsville-bred perspectives — rappers like I.O.D, whose latest single, "Round Here," is a tribute to community pride.
"When somebody comes out of Bed-Stuy, it's a trigger word — you get all this nostalgia for Biggie," says I.O.D, 23. "There's not really an artist that came out of Brownsville who you feel that same nostalgia for. That's why I'm repping so hard to change that. All it takes is one person to make it out of the neighborhood."
Ka says he hopes future MCs from the 'Ville will be able to continue its lyrical tradition. But if they could rep for the neighborhood's legacy without having to rhyme about the same street dangers he grew accustomed to, even better.
"I wish that they didn't have to rhyme gritty because that would mean that they weren't seeing the same things that I saw," Ka says. "It'd be beautiful if all of a sudden, Brownsville MCs in the next 20 years were talking about stuff that an MC from suburbia was talking about. I'd feel like my neighborhood has now changed. That would be a beautiful thing."