How could Drake end his four-night stand at Madison Square Garden without sending a parting shot at recent foe Hot 97? The 6 God ended his Summer Sixteen New York tenure on Monday night by bringing out a cavalcade of guests, including Cam'ron and Juelz Santana, T.I., J. Cole, Remy Ma, and Fat Joe, and Hot 97 took another L when Drake compared his show to Summer Jam, the radio station's signature summer concert.
"This is the real Summer Jam," Drake said. "What have they done for New York lately? I don't know, but this is the real Summer Jam right here."
Drake has been engaging with a war of words with Hot 97's famed DJ Funkmaster Flex since his first MSG show last Thursday. He started off the verbal skirmish by calling for Flex's job. The DJ responded in kind on Saturday, saying that someone from Drake's camp gave Meek Mill the reference track that became the nexus of their beef. During a Sunday night club appearance, Drake responded with further shade: "Shout-out to the real DJs who know real music and s**t like that. Shout-out to New York City."
Because Summer Jam is a major part of Hot 97's legacy, Drake's Monday night jab could be interpreted as a shot at the entire station, rather than just Funkmaster Flex. Watch Drake's heartfelt goodbye to New York, and his final middle finger to its longest-running hip-hop station, below.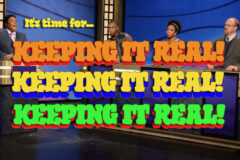 Drake – "This is the real Summer Jam, what have they done for New York recently? I don't know…" pic.twitter.com/qL892jcMD9

— Dody (@vietbrah) August 9, 2016