In Frank Ocean's conspicuous absence, Drake was responsible for Thursday night's biggest headline when he bluntly dissed Hot 97 radio fixture Funkmaster Flex. To add further insult to injury, he did this during the first of his four Summer Sixteen shows at New York's Madison Square Garden.
Drake specifically called out Flex during an impromptu freestyle. The longtime DJ was an instigator in Drake's beef with Meek Mill, playing the "10 Bands" reference track that gave further credence to the ghostwriting accusations, and premiering Meek Mill's diss track "Wanna Know."
"I told 'em fire Funk Flex and then I'll come and do your show," Drake says, before referencing his rumored upcoming collaboration with Kanye West: "Plus me and Kanye, we just left out the studio."
Outlets also reported that Drake also said "f**k Hot 97" at the show. Some Twitter users denied that this diss occurred, and Hot 97 hosts Peter Rosenberg and Ebro Darden noted on air this morning that they haven't heard anything yet confirming that it actually happened, but there is footage of the shots at Funkmaster Flex circulating on Twitter.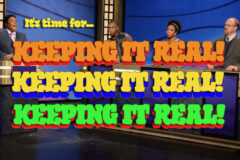 Ebro Responds To Drake's Comments About Hot 97 & Funkmaster Flex pic.twitter.com/YYLYPXjsm5

— Xclusives Zone (@XclusivesZone) August 5, 2016
Since we all telling the truth….

Where is the "Fuck HOT97" audio from Drake?

— El Viejo Ebro (@oldmanebro) August 5, 2016
He said "they telling lies at @HOT97"…very different from "Fuck HOT 97". We gotta report the facts https://t.co/ryL1ItjojW

— Kozza (@Kozza) August 5, 2016
Drake did not say "Fuck hot 97"

There is no audio of that

— Lizzy Brodie (@LizzyBrodie) August 5, 2016
Earlier this week, Darden claimed that he told Drake in a private conversation that Eminem might be preparing a diss for Drake (Joe Budden, an affiliate, has been coming at Drake over the past few weeks). The 6 God allegedly said he'd have a response ready if Eminem actually tries him.
Eminem hasn't actually said anything himself, but Funkmaster Flex said he has something prepared for Drake. See Drake's diss and Flex's reaction below.
🚨Update🚨

Here's the video of Drake telling Hot 97 to fire Funk Flex. 😳

Via: @utorlive #SummerSixteenTour pic.twitter.com/HXpslPBgPw

— Hardys Closet® (@HardysCloset) August 5, 2016
Hahahaha!!! 7pm Sat I got a story to tell! @Drake u gonna learn! #NYC @HOT97

— Funk Flex !!!!! (@funkflex) August 5, 2016