SPIN is seeking a news editor to join our New York City team.
We're looking for candidates who are excellent writers and have a serious interest in music and pop culture. SPIN's news editor should have a keen eye for what's most important in music culture today, a sense of musical history, and a well-defined personal perspective.
Daily news duties include finding stories suitable for SPIN, communicating clearly not just with news writers but with other editors, writing quickly and neatly, generating ideas for "second-day" angles, lending an appropriate voice to news, and working to ensure the site's on top of the 24/7 news cycle. Candidates should also be comfortable socializing posts on Twitter, Facebook, and Instagram, and have at least two years' experience writing and editing news in a fast-paced environment.
The news editor will also have the opportunity to pitch, contribute to, and edit other sections of the site as desired, including reviews, features, lists, interviews, and more.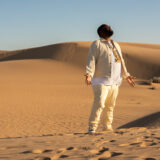 To apply, please send us a résumé, links to four to six different published music-related clips (including news, features, and more), a cover letter explaining why the position interests you and why you're right for the gig, and a list of your five favorite albums and five favorite songs from 2016. The deadline to apply is July 20th.
Please send all applications to [email protected], with the following subject line: SPIN News Editor Position.