After an epic closing set from Radiohead the night before, fatigue began to show on the concertgoers as the gates opened on Day 3 of Lollapalooza. The Grant Park fairgrounds resembled a battleground after an epic battle the night before, and wounded soldiers moved wearily about the park. That's not to say everyone was beginning to show signs of wear and tear. Music lovers headed over bright and early to the Toyota Music Den for another packed lineup following the Day 2 mania of Louis the Child and Frank Turner. That's not to say that we planned to take it easy, and with lively Day 3 sets from the Joy Formidable, hip-hop flavored, R&B singer/songwriter Polly A, and the Front Bottoms, fans were quickly revitalized.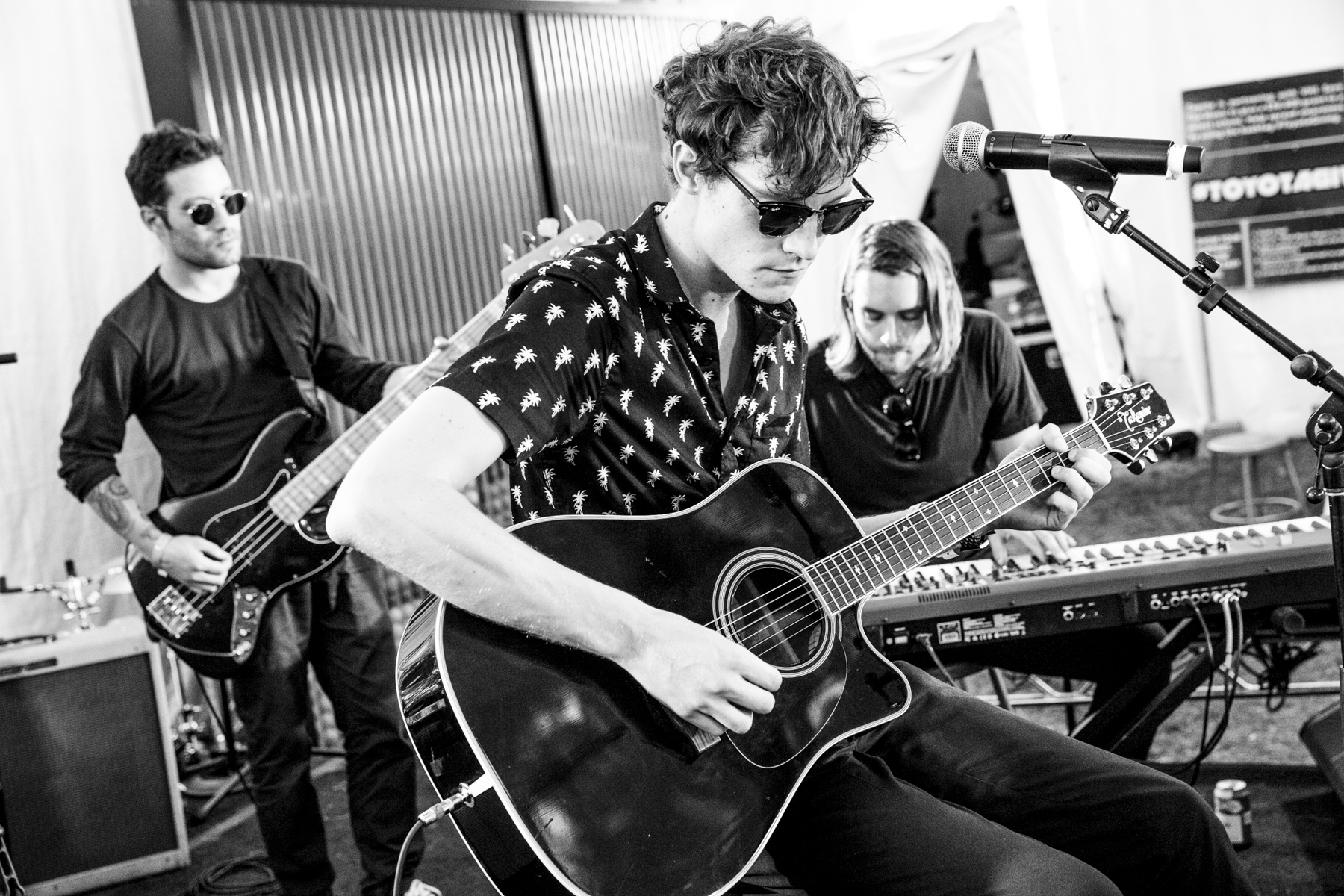 DROWNERS
NYC indie rockers Drowners kicked the day off with a brisk and uptempo acoustic set. The five piece collective looked every bit downtown NYC cool, and Welsh lead singer Matt Hitt shares a bit of the laconic sex appeal of Strokes frontman Julian Casablancas. The band's sound has a bit of the dirty, street vibe of the Strokes, but with more of a UK, post-punk aesthetic. Clad in black t-shirts and dark shades, one could almost picture them rocking out in Warhol's Factory alongside the Velvet Underground. Fans ate up a rollicking version of lead single "Troublemaker" from the band's 2016 sophomore LP On Desire, along with our favorite track from the album, "Pick Up the Pace," proving live that the boys easily avoided the sophomore slump.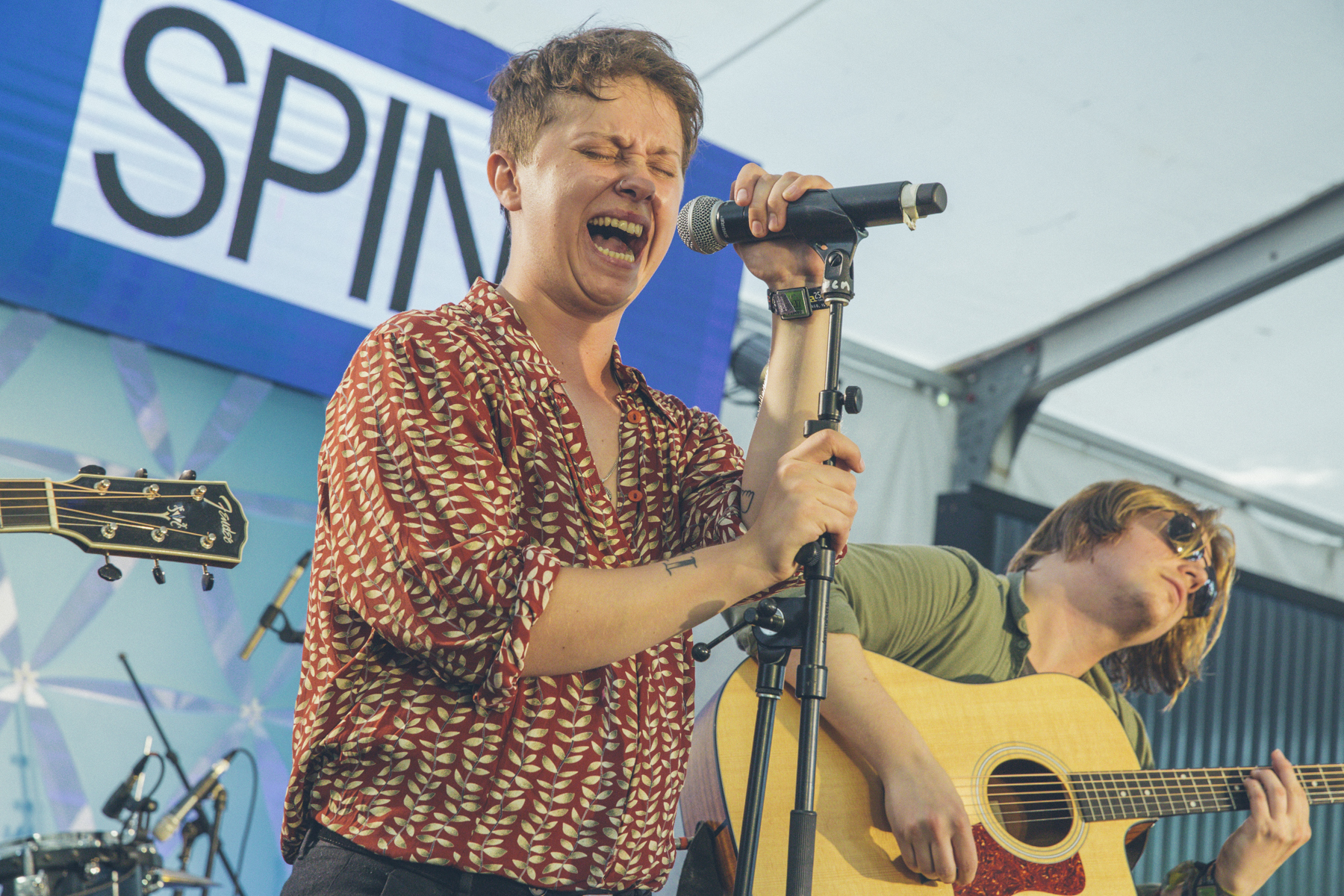 NOTHING BUT THIEVES
Nothing but Thieves was a perfect follow-up to Drowners, establishing an early theme of Euro-flavored indie rock. The Thieves are a five piece out of Essex, and like Drowners, share an artful reverence to straight-forward alt-rock, but also maintain a pop sensibility that makes their 2015, self-titled RCA debut such a pleasant surprise. While they have an unspoken cool, there's also a sense of fun, and fans soon morphed from gentle sway into dance-mode. While the guys are already an established hit in their native UK, crossover success was apparent at the Music Den, as fans literally sprinted from across the grounds to catch the set.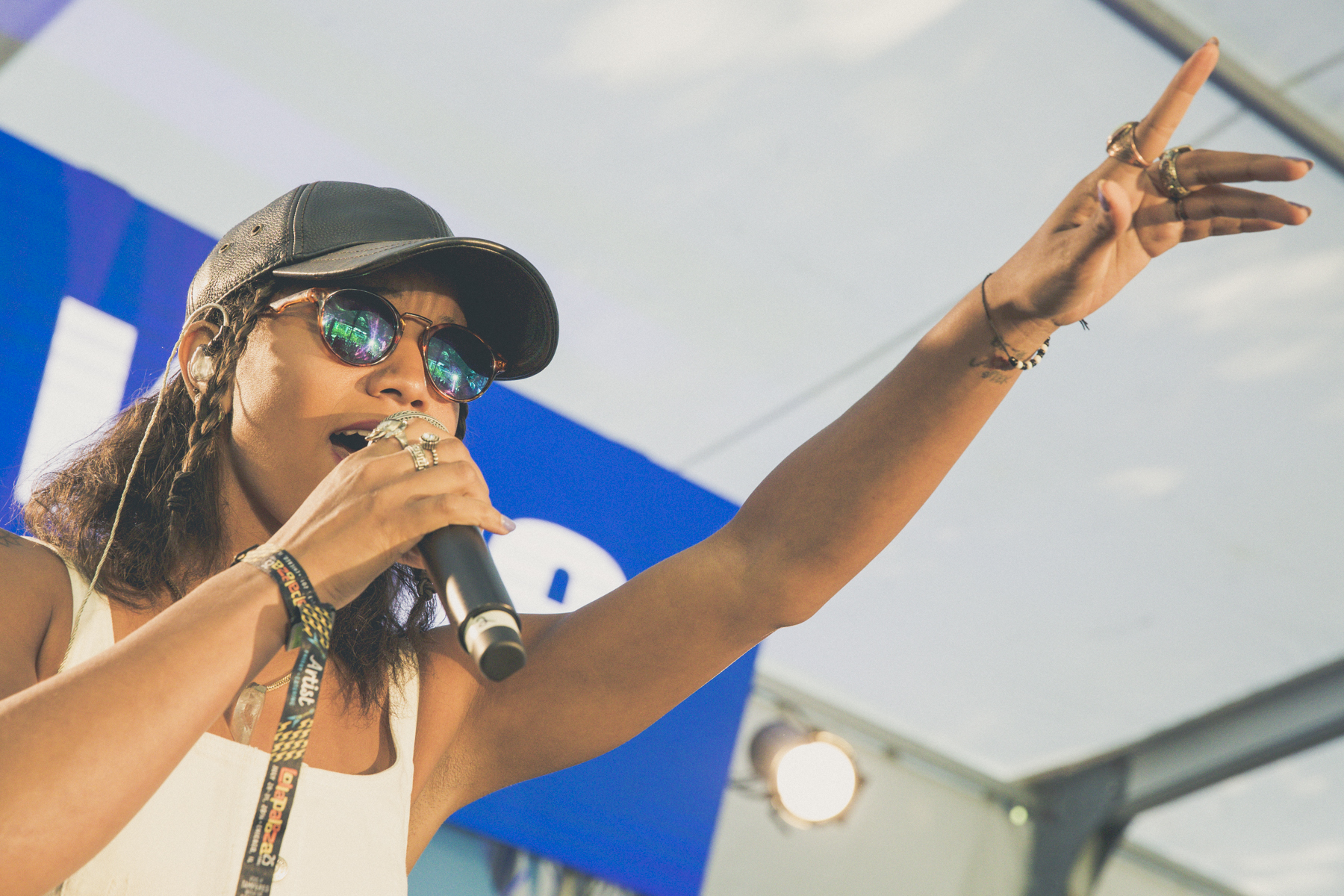 POLLY A
Polly A — a.k.a. Meleni Smith — has steadily been gaining buzz for the last couple years. The Milwaukee, WI bred singer/songwriter first gained attention for penning songs for Alicia Keys and J. Cole, before taking a major step forward on her own with the Ghetto Gold Dream EP. Live, Polly A has a bit of MIA's swagger, and she quickly had the Den crowd grooving to a revved-up rendition of "Ghetto Gold Dream" and a loving tribute to Bob Marley with a cover of "Wait In Vain." With a solid backing band, this was a straight-up performance. Refusing to hide behind programmed beats, Polly A has the writing smarts and musical chops to back it up.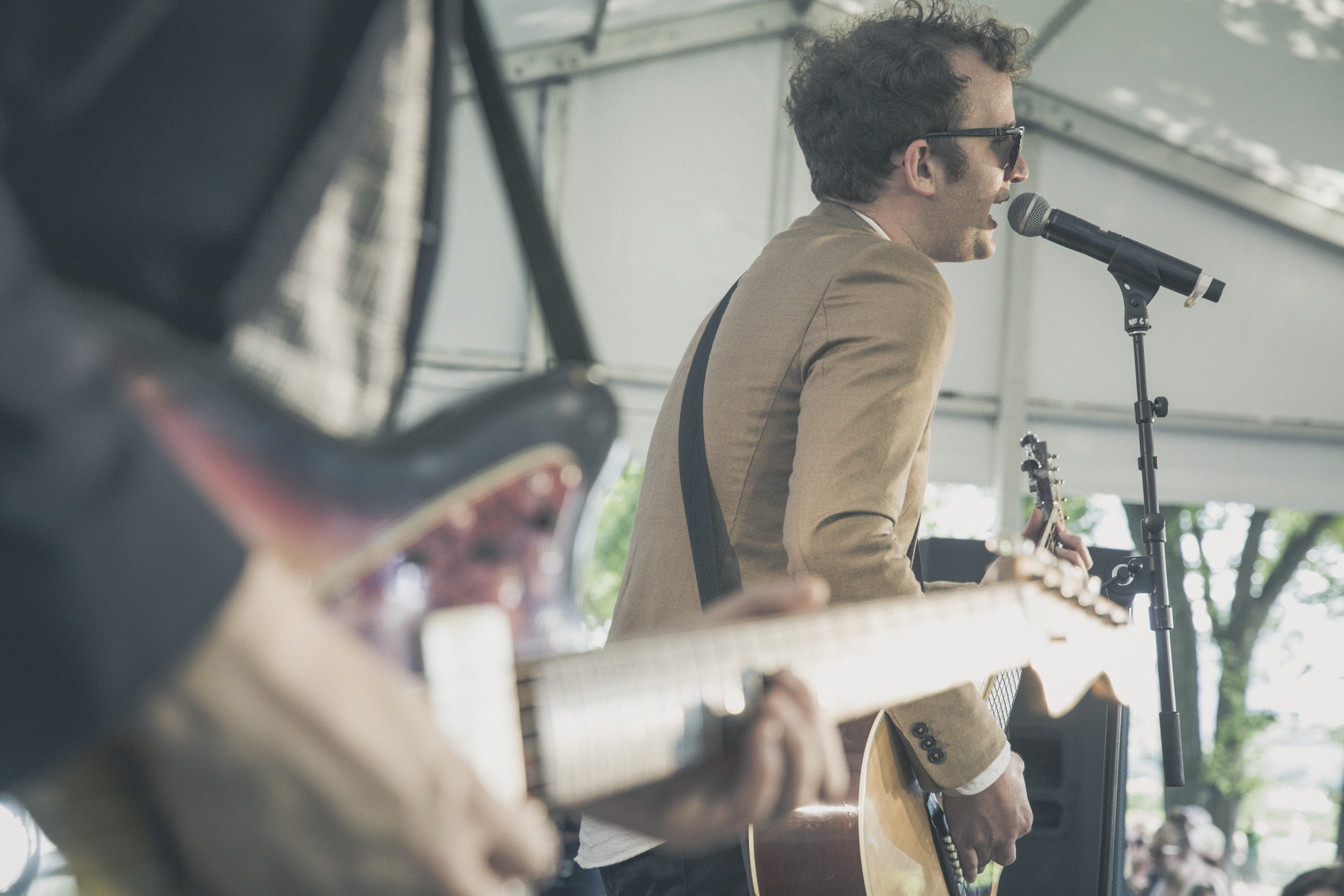 BAIO
As founding member and bassist for Vampire Weekend, Chris Baio is happiest to constantly be trying new things. In addition to part-time DJ, Baio made a strong debut with his namesake solo project back in 2012 with the EP Sunburn. Filled with lo-fi dance beats and the upbeat pop sense of his fellow Vampires, Baio made it known that his solo project is no mere ne'er-do-well side project with 2015's The Names and the insanely catchy radio single "Sister of Pearl." Accompanied on stage at the Den with acoustic guitar and clacking digital percussion, Baio proved that he can stand on his own just fine, as "Sister of Pearl" brought a resounding sing-along and handclaps from the Den crowd.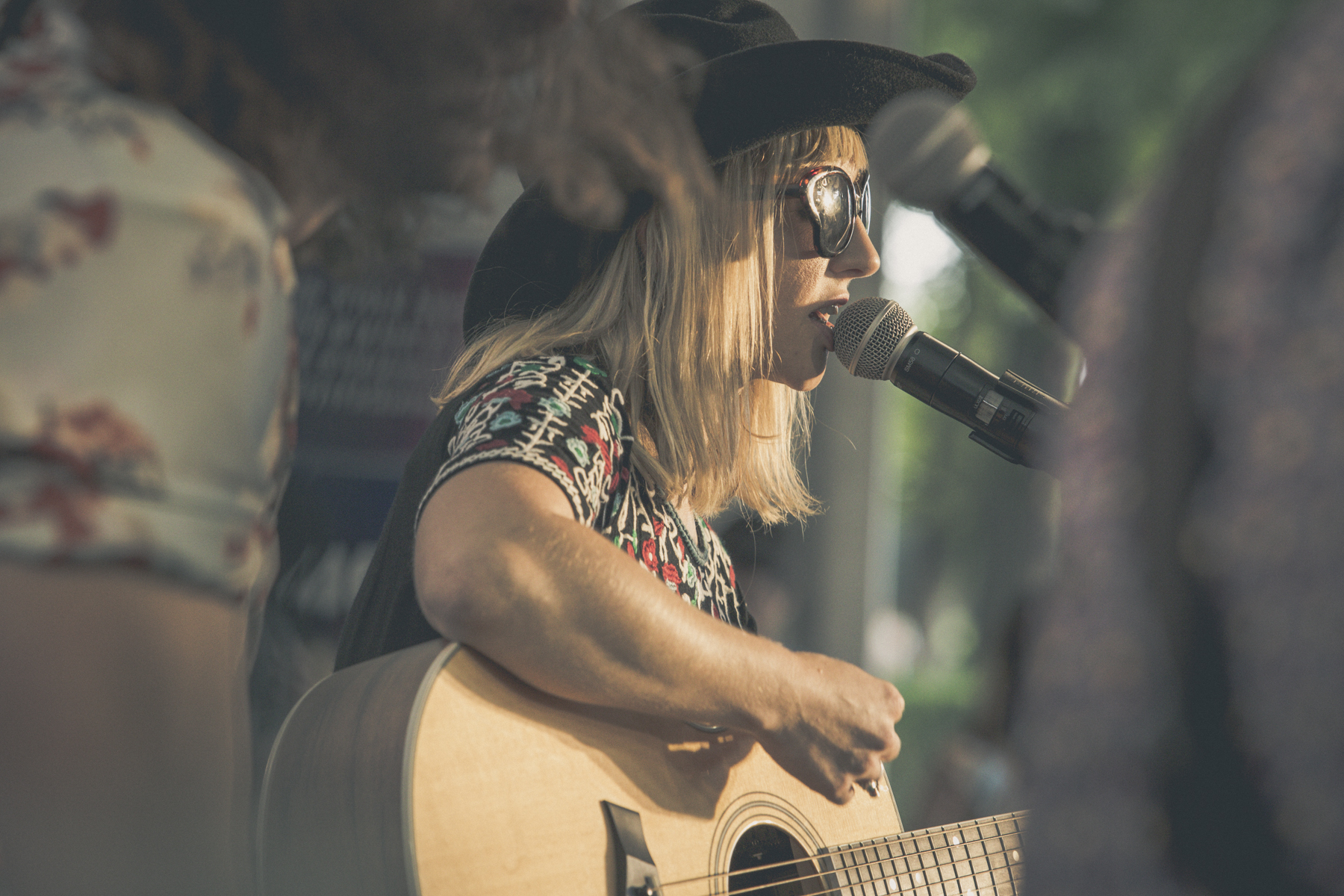 THE JOY FORMIDABLE
Bringing it back to our Euro-alternative rock vibe, London-based by way of North Wales trio the Joy Formidable are every bit the elder statesmen/woman in their stage presence and epic storytelling. The three were immediately comfortable on stage, trading stories between songs of accidentally trashing another band's guitars while in Italy, while playfully engaging the crowd. The band took it back to their first record, 2010's A Balloon Called Moaning with "Whirring," quickly establishing that the band was there to have fun, and not just settle into an easy set from their 2016 release Hitch. Fans loved the discography-spanning set, but gloriously sang the chorus to Hitch single "The Last Thing On My Mind," proving that the future is just as fruitful as the past for the band.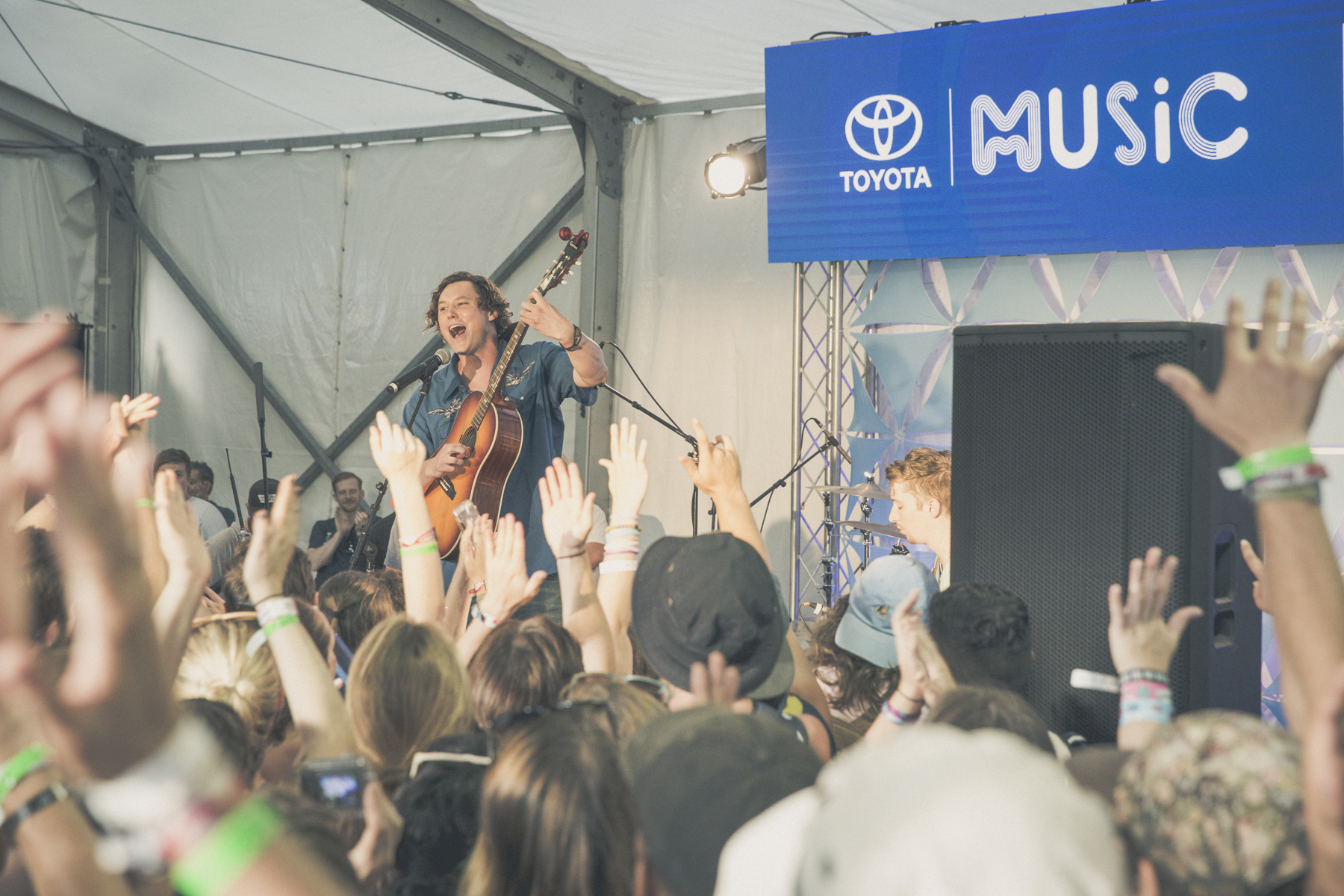 THE FRONT BOTTOMS
Speaking of elder statesmen, Jersey-bred pop punkers the Front Bottoms have been in the game since 2007, an eternity in indie-rock terms. The band's wildly eclectic mix of emo-longing and heart-on-sleeve poetry has won them an incredibly devoted fan base, and for their closing set at the Den, fans lost their collective minds. The overwhelmingly female demographic sported lyric tattoos, handmade signs and literally shouted entire songs, the fans basically doing frontman Brian Sella's vocal duties for him. With a career-spanning set, hitting on everything from 2013's "Au Revoir" back to a deep cut, "Father" from 2011's self-titled LP, fans were also, literally, left in tears. It was the tears that fans cried, remembering back to that feeling of holding onto this band in those uncertain high school years, a time when music can literally and figuratively, save your life.