With the strains of headliner Radiohead's closing set song "Karma Police" echoing down S. Michigan Ave, Day 2 of Lollapalooza came to an epic close. But the night was just beginning as partygoers lined up outside Chicago's upscale venue SIX10 awaiting Toyota's exclusive "25th Hour" invite-only after party featuring a DJ set by Outkast's Big Boi and Grammy-nominated soul singer Leon Bridges.
The energy was palpable as fans were ready to dance post-Radiohead. Except for limited media access, the exclusive concert and after-party was accessible only to Lollapalooza festival-goers who used Toyota's limited-time "golden ticket" Snapchat geo-filter. The line outside was an interesting mix of sweaty, Snapchat ticket winners and industry folks, all co-mingling, many discussing their favorite Leon Bridges performances. One eager fan bragged about the time he saw Bridges at Chicago's intimate, legendary jazz club The Green Mill. That story seemed to win out, as the doors suddenly opened just after 10:15PM.
https://youtube.com/watch?v=8X_p1WyhKcQ
Venue SIX10 is unique for Chicago. It's a multi-purpose, upscale event space, offering panoramic views of the downtown skyline and Lake Michigan. Once inside, fans were whisked directly into elevators and up to the 9th floor. The doors opened into a brilliant wall of white, with golden, icicle string lights hanging from the ceiling. An open bar was soon flooded, but many favored the buffet, featuring pulled pork and burger sliders, along with a grilled portobello option. Conversation was energetic and loud, and the pre-Big Boi DJ set ranged from Rihanna to New Order's "Temptation." All eyes suddenly shifted as Big Boi himself stepped up to the DJ booth. Complete with a customized, red Outkast laptop, the entire crowd broke into dance, the awkward outweighing the graceful. It didn't matter, as everyone was in high spirits, strangers happily "flicka da wrist" with one another. After Big Boi's high-energy set, the lights dimmed and the assorted Leon Bridges collective took the stage just a shade before midnight to massive applause.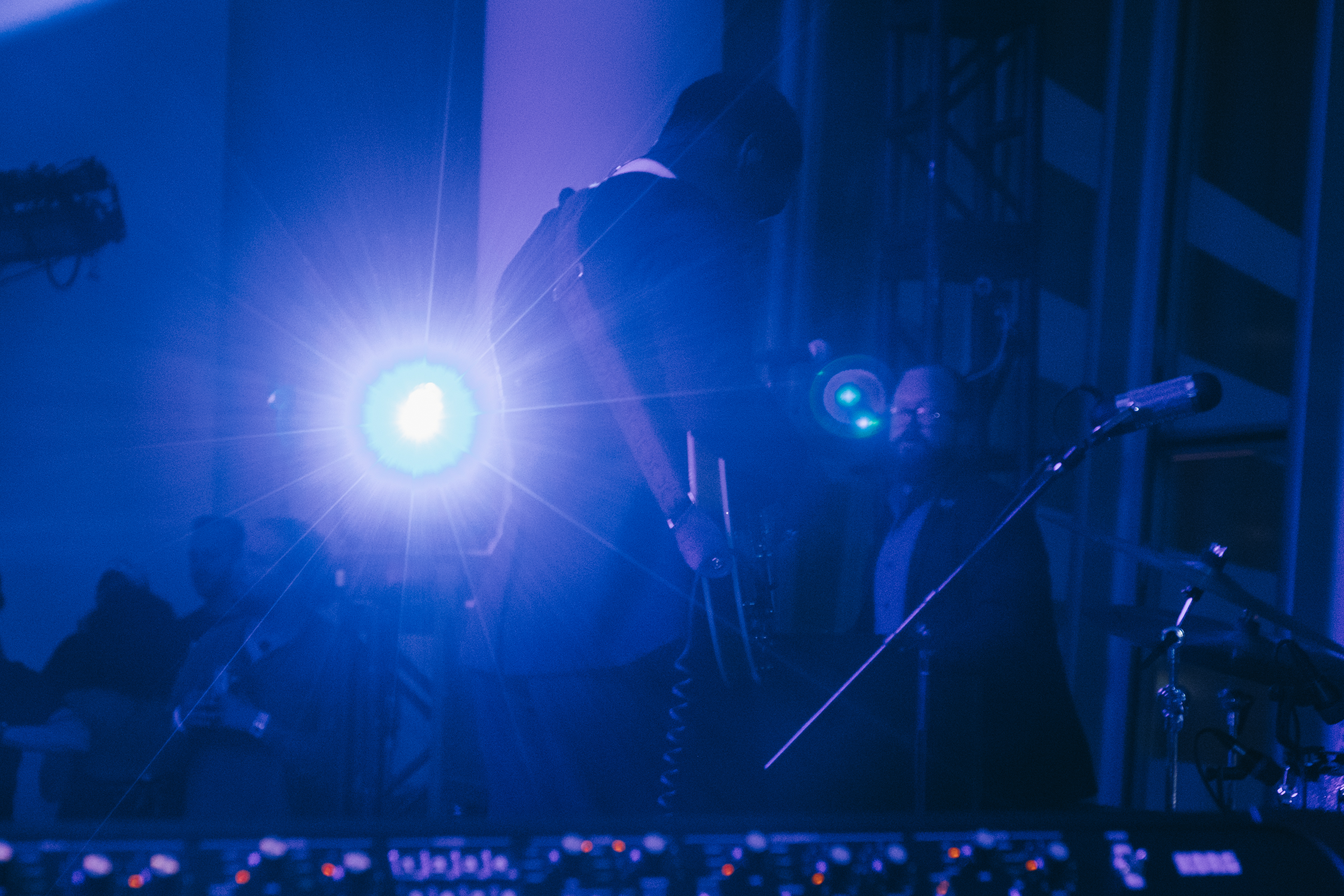 The seven-piece ensemble, including sax and pedal steel, could barely be contained on the small stage. Bridges himself looked dapper in dark suit jacket and white dress shirt. A Ft. Worth, TX native, Bridges has the croon of Sam Cooke, with the silky soul of Otis Redding. The set alternated between the upbeat, dance-floor ready grooves of "Smooth Sailin'" and "Outta Line." Bridges cooled things down with "Pull Away," a slow jam, break-up heartbreaker that had couples slow dancing in front of the stage, eyes closed in glorious melancholy. Bridges brought it all back home with "Hold On," twangy pedal steel reminding the masses that no matter where he travels, Bridges will always be a Texan at heart. As 2:00 am approached, Bridges and Co. were still going strong, proving that Bridges is one of the most consummate, classy showmen around.