You may already know funk-soul goddess Judith Hill from her appearance as a contestant on the fourth season of The Voice, but her c.v. runs much, much deeper than that. A Grammy Award-winner for her performance in the 2013 documentary 20 Feet From Stardom, Hill has utilized her earthy pipes on behalf of such artists as Michael Jackson, Stevie Wonder, Carole King and Josh Groban; her original songs were featured on the soundtrack of Spike Lee's 2012 film Red Hook Summer; and her brilliant 2015 album Back In Time was one of the last albums produced by Prince.
While visiting New Orleans to perform at the Essence Music Fest, Hill took some time out of her busy schedule to do a SPIN photo shoot for Gap styld.by. During our shoot, she shared her favorite things about the Big Easy — and gave us the lowdown on some of the other cities she loves as well.

New Orleans, LA
Why I Love It: New Orleans has to be one my favorite cities. It is magical and beautiful and everything I dreamed it to be. So much pain and history, yet the city is colorful and full of music and life. The buildings are elegant, the people are genuine, and the culture is rich.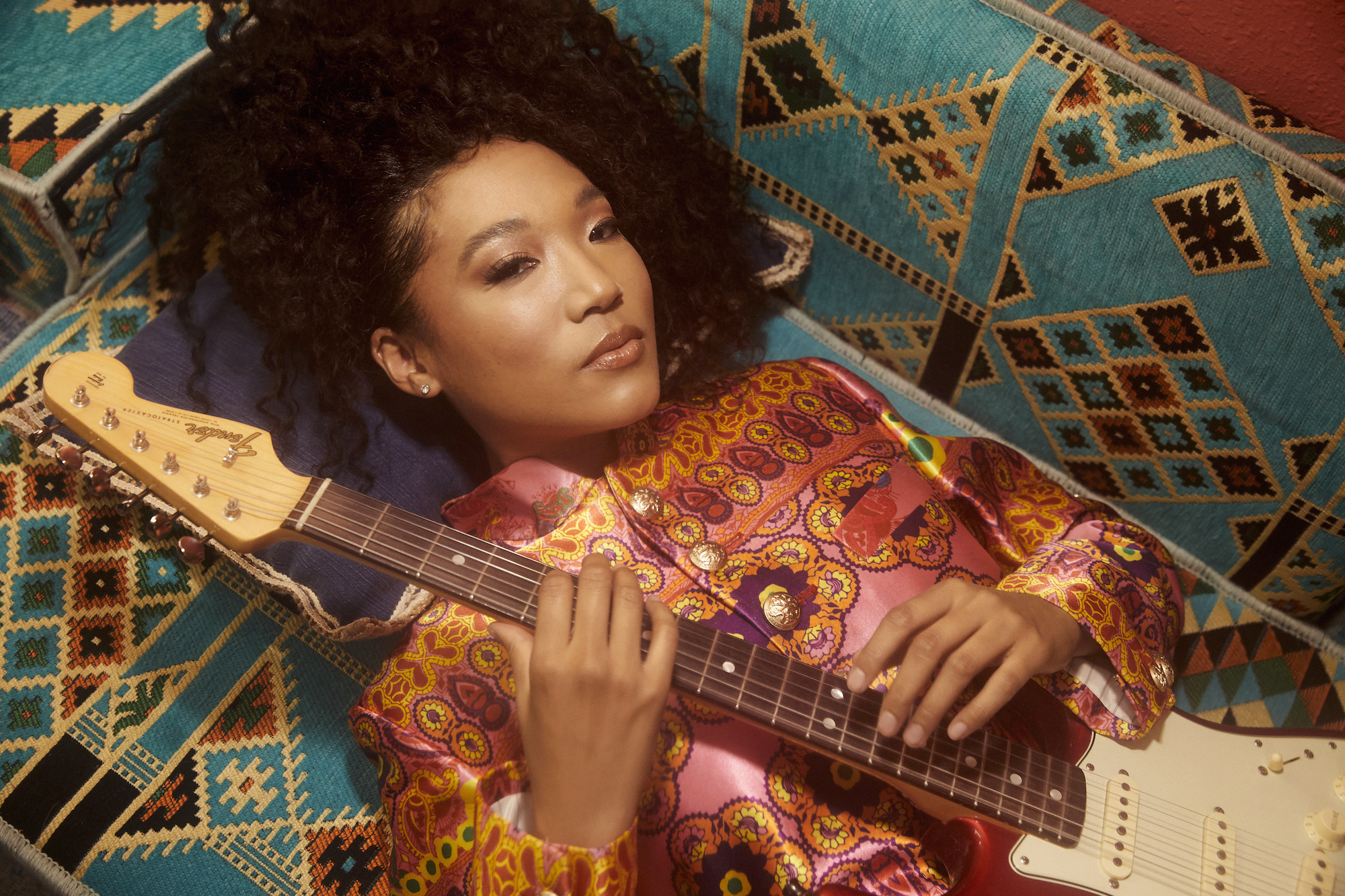 Favorite Eatery:  Oceana Grill is a cute little Cajun/New Orleans restaurant in the French Quarter. Its location is prime and the catfish is wonderful! But I also fell in love with Shaya — this Israeli restaurant in the Garden District is exquisite and one of a kind.
Favorite Music Venue: The Maison on Frenchmen Street is a fun place to go dancing. It's such a grimy, funky spot with lots of soulful live music. I love the wood, pictures, and southern decor. New Orleans blew my mind because the city is oozing with amazing musicians in every street corner bar. Truly inspiring!
Perfect Day in New Orleans: I would walk around the French Quarter, shop at some vintage stores, and get a bowl of gumbo for lunch. Next, I would hop on an airboat and take a swamp tour. It is such a spiritual experience! Then, I would head into the community and get some barbeque at The Joint in the Bywater neighborhood, go down to Frenchmen Street for some live music, and finish off the day with a bag of beignets at Café Du Monde.

New York, NY
Why I Love It: New York City will always be close to my heart. I could get lost walking the streets forever. I feel most creative when I can walk the big city. Also, it never sleeps; I love that I can find things to do late at night.
Favorite Eatery: One of my favorite places to eat is Buddakan in the meatpacking district. It has a perfect Asian fusion menu and a grand, elegant decor. They have wonderful, unique dishes.
Favorite Music Venue:  I love going to the Village Underground in the West Village. I can always count on seeing some familiar faces performing and some sick talent onstage. It feels like home base for the singers' community, and a perfect starting place for a night of good company and hang.
Perfect Day in New York: A perfect day in New York is shopping in SoHo, people watching and reading a book in a little corner park, catching a good meal in the meatpacking district, and club-hopping with friends until 5 a.m.

Los Angeles, CA

Why I Love It: I love L.A.! I was born and raised in this sunny city. It is special because it is so diverse. The beach, the mountains, and all the city in between is vast.
Favorite Eatery: I love going to Perch in downtown. It has such an amazing rooftop view of the city and really good food. I find it to be a perfect meeting place for a good night out.
Favorite Music Venue:  I always enjoy going to the Sayers Club in Hollywood. I have seen many amazing shows there, and the sound system is great! It has a hip vibe and a high standard for talent. Also, it holds many memories for me — Stevie Wonder's birthday party, my album release party, and many other special moments.
Perfect Day in L.A.: I would start my day with a morning hike in the San Gabriel Mountains, taking the trail that begins at the end of Lake Avenue in Pasadena. The mountains are majestic and good for the soul. Next, I would head to Echo Park for some shopping at the vintage stores. Echo Park is a very fun artsy hipster community; I love going there. Afterward, I would go to Little Tokyo for lunch. This has been a family tradition of mine ever since I was a little girl. My favorite food is Japanese food, and Little Tokyo never disappoints. To end the day, I would head over to the west side for some beach vibes in Venice and Santa Monica. Venice has Abbot Kinney Boulevard. and so many wonderful little stores and restaurants lining the beach. The city is always refreshing and full of excitement.

Portland, OR

Why I Love It: One of my all-time favorite cities is Portland, Oregon. I always find that there are many hidden gems sprinkled all over the city. Also, the artist community is rich. I could definitely live here.
Favorite Eatery: Pok Pok is a wonderful Thai restaurant. I love Thai food, and this place is definitely amazing.
Favorite Music Venue: I really enjoy the Crystal Ballroom. I remember performing there once and falling in love with it. This historic venue has a bouncy floor that feels like you are floating when you dance. Marvin Gaye, Tina Turner, and many other great legends have performed here.
Perfect Day in Portland: I love walking through the city and visiting all the little music shops, clothing stores, and microbreweries. It has such a cozy feeling.
For more summer-inspired style, visit Gap styld.by #liveinsummer