Brooklyn's Northside Festival took place in Williamsburg over the last week, and one of the highlights was Kacey Musgraves and Conor Oberst's performances at McCarren Park on Saturday. Musgraves invited Oberst on stage during her set to perform Hank Williams' classic "Hey Good Lookin'." She also covered the 1951 hit in concert back in April with the Zac Brown Band.
The live gem got overshadowed the next day through Twitter. After the fatal shooting at Orlando's Pulse nightclub, Musgraves tweeted, "Let's go back to saloon days where every muthaf**ka is carryin a revolver and anyone walkin in to disturb the peace might maybe think twice." She deleted the tweet following the backlash and offered a mea culpa.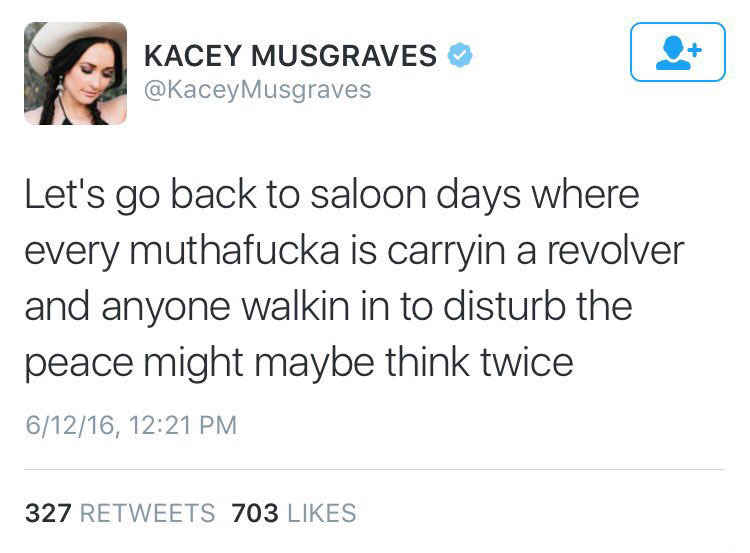 Look. Emotions are high today. Mine included. Just hating hate. Lots of opinions in the mix. LOVE is the only true answer. Hard subject tho.

— KACEY MUSGRAVES (@KaceyMusgraves) June 12, 2016
Watch the concert footage below.