Dave Holmes may not have technically won MTV's inaugural Wanna Be a VJ contest in 1998 (he was famously the runner-up to the spindly, spiky-haired Jesse Camp), but that didn't stop the network from hiring him anyway. The music-trivia-spouting St. Louis native was kept on for three years, hosting episodes of the beloved afternoon countdown program Total Request Live, plus alt-rock mainstay 120 Minutes, goofy sing-along contest Say What? Karaoke, and plenty of other MTV fixtures.
Holmes is still heavily involved in television — having hosted shows for FX, CBS, Bravo, Comedy Central, and more — but we're still fondest of his first major gig on the small screen. And he's plenty nostalgic for his time at the forefront of the 2000s' pop explosion — it's a period he chronicles in his new book, Party of One: a Memoir in 21 Songs, out today on Crown Publishing. Below is an excerpt covering the seven most important videos from Holmes' TRL tenure.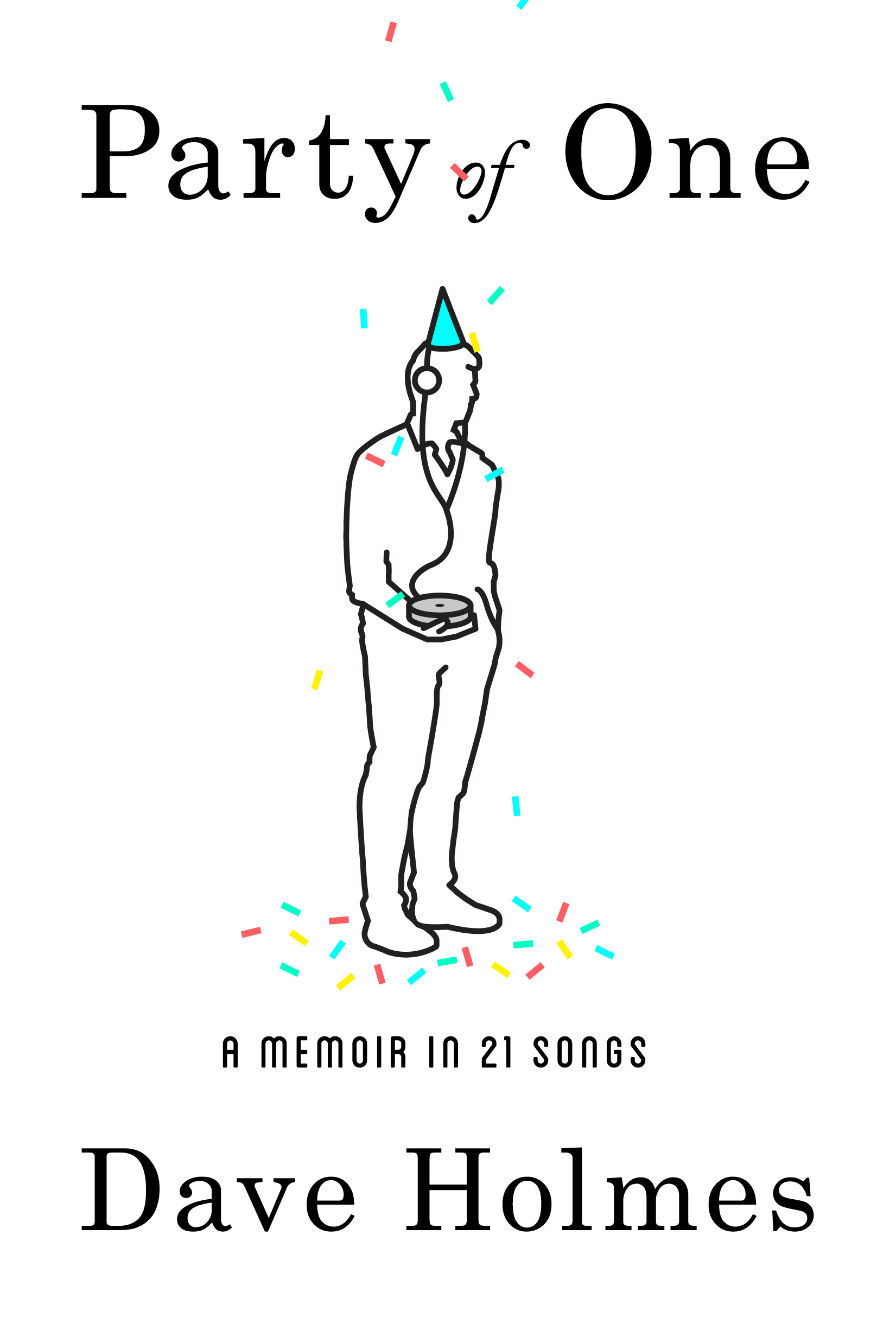 7. Eminem, "My Name Is"
When "My Name Is" debuted, none of us had heard of it, and we were in the nerve center. But this one took off, and I understand it, because it is a teenage tantrum in commercial-jingle form. It's abrasive and petulant, just like Eminem himself, and it still gets lodged in my head some terrible days. Em always seemed like a little bit of a jerk, which I guess we can chalk up to the drugs, but to me his worst crime is inspiring a nation of wayward youth to bleach their hair without first treating it with a rinse, causing the entire middle section of our country to be carpeted with orange Caesar haircuts in 1999.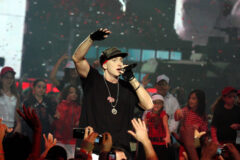 6. Christina Aguilera, "What a Girl Wants"
The success of Mariah Carey and Boyz II Men in the early 1990s ruined singers for an entire generation. Suddenly, vocals became an arms race; if you weren't doing runs from the second you opened your mouth, what were you even doing? Better singing became more singing. I'll bet you nobody born after 1992 has even heard the National Anthem without the whole "Land of the freeeEEEEE" curlicue toward the end. Although Christina clearly had a voice, she also couldn't help herself but to beat you about the head with it. This is her at her most subdued, which is still pretty belty.
5. 98 Degrees, "The Hardest Thing"
These guys were the only boy band that had actual, across-the-board sexual credibility; unlike the Big Two, you could picture any one of them just giving it to someone. It helped that they were a few years older than their contemporaries. It did not escape my notice that they all seemed to own a copy of Form, Fitness, Focus: The Marky Mark Workout. But really, their gesticulation game was on point — lots of palms on hearts, fists on temples, hands reached out toward the camera. They were performing lovesick kabuki theater for an audience of mid-pubescent teenage girls (and me). I interviewed them more times than I can count — 98 Degrees was always down to stop by the studio — and once, my producer Don said: "Guys, I'm going to need you to squeeze in closer to Dave. Nick, you get on one side, Jeff, you're on the other. Tighter. Tighter still." It was morti-titillating.
4. Orgy, "Blue Monday"
I only put this on here because it is my understanding that Orgy used to be a hair-metal band in the '80s. Then they got kind of grungy in the early '90s like everyone else, and finally, for the late '90s, they went a little goth. Goth was a good move because it was kind of starting to become a thing and these guys were opportunists, but mostly because goth means makeup and these guys were old. I interviewed these guys before a concert once, and I saw them without the pancake, and it was like: "Dad?"
3. NSYNC, "Bye Bye Bye"
This video was the moment the band turned from boys to sort-of-older boys. The moment the label put Justin front and center and kept him there. The moment the rest of the guys sat Chris down and said: "We need to talk about your hair." NSYNC had weaker songs than the Backstreet Boys at first, but from the moment in this video that the song drops out for a moment and Justin looks into the camera and laughs, it was clear who would be running things in 2000. I knew every move from this video and broke them out a lot. Everyone at the network did. We were grown-ups. It didn't matter.
2. Britney Spears, "…Baby One More Time"
I think I was the one who interviewed Britney the first time she came into the studio, but I don't know, because a lot happened in those years and who even knows where the tapes are. All I remember is that the MTV message boards were all lit up about her before this video was even released. The girls knew her mostly as NSYNC's opening act and maybe Justin's girlfriend, and they had their knives at the ready: BRINTEY SPEERS SUXS! When I met her, I found that she did not sux at all, but was in fact a total pro: media-coached to within an inch of her life, a little dazed by all the attention, but talented. My agent at the time was a fan, and he told me: "I like that she's a little fat," and that's when I started to realize I might be in an industry that was fundamentally evil. Also, I have tried my whole life to look as cool as the first kid out of the classroom in the bucket hat, and I have never come anywhere close.
1. Backstreet Boys. "As Long As You Love Me"
"I Want It That Way" is an obvious all-time classic, but this video set the template for all the boy band videos to come. Each Backstreet Boy is presented in a variety of attitudes and styles, each shirt is shiny, and each lip is moist. They are in some sort of casting session in a warehouse full of old cars and basketballs, being put through their paces by a very Amanda Woodward group of businesswomen, until the Boys turn the tables, grab the remote control, and turn the women into a bunch of extras from a Buffy the Vampire Slayer party scene. The dreamboat setting is turned up to its maximum here. One of my more significant TRL memories is seeing Kevin's eyebrows for the first time and thinking: Mister, you have my respect.
From PARTY OF ONE: A Memoir in 21 Songs. Copyright © 2016 by Dave Holmes. Reprinted by permission of Crown Archetype, an imprint of the Crown Publishing Group, a division of Penguin Random House LLC.