Blink-182 have a new record out at the top of next month — that'd be July 1's California — but drummer Travis Barker still has his focus set firmly on his family, as evidenced by a series of actions he recently took against a YouTube star who mocked Barker's daughter.
The star in question, RiceGum (who has over two million subscribers on YouTube), reportedly published a video yesterday poking fun at the Instagram posts of Barker's 10-year-old — we say reportedly because Barker, on finding out, had the video removed and uploaded an Instagram of the man calling him out for his action. "This lame is about to take the biggest f**kin L in history," the drummer wrote according to Alternative Nation. "I'll make sure to video tape it so he can post it on his YouTube. Any leads on where this #pedafile lives please DM me."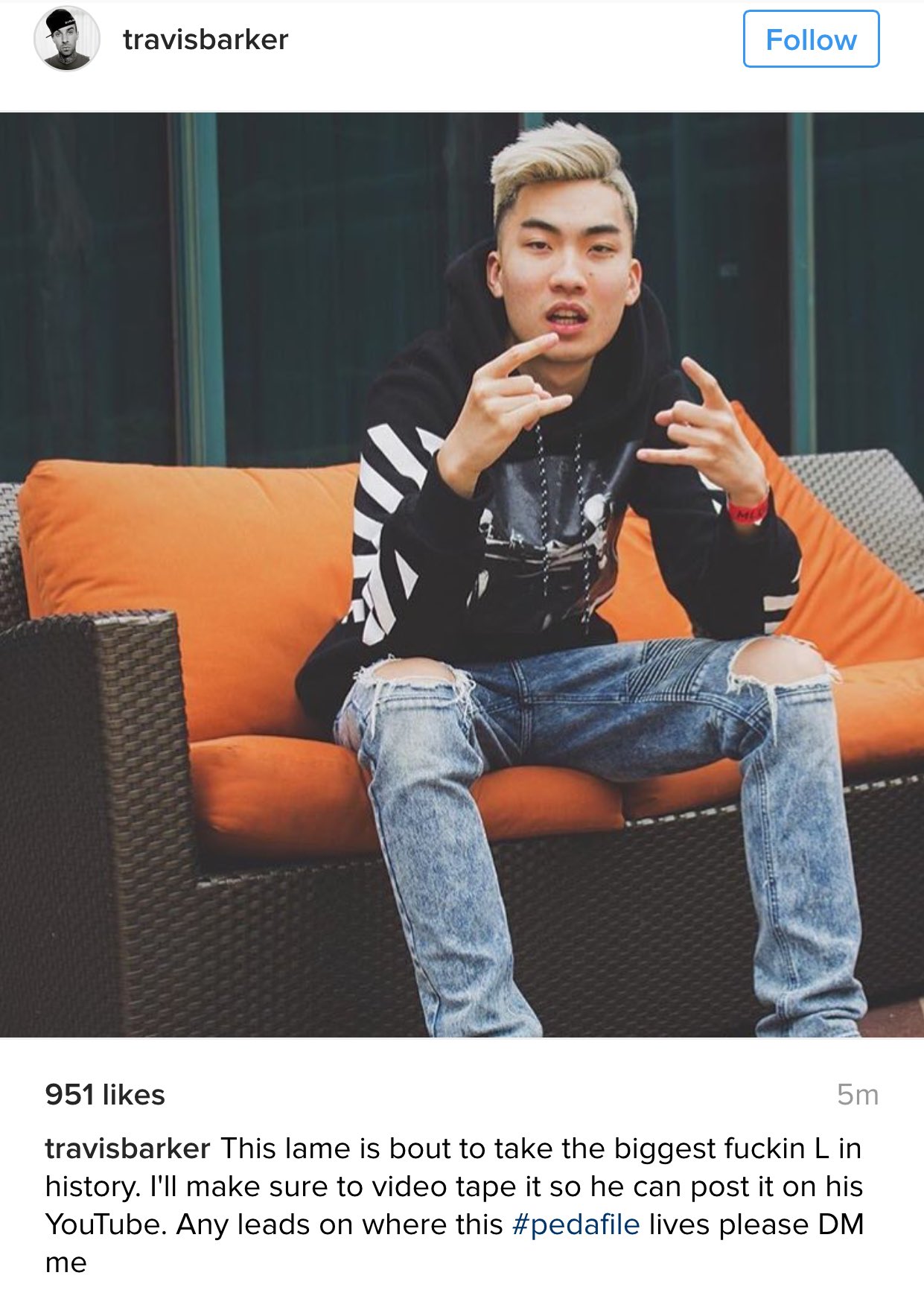 RiceGum seems, according to Twitter, not entirely phased.
If they age is on the clock they too young for social media

— RiceGum (@RiceGum) June 15, 2016
I wasn't even that mean! Her Instagram was public and I just added commentary to her pictures! No hard feelings <3. ON TO THE NEXT

— RiceGum (@RiceGum) June 15, 2016
He just publicly threaten me… Can't he get in trouble for that ? Jokes on him, he'll never find me cause I'm a ninja

— RiceGum (@RiceGum) June 16, 2016
Wow my video got taken down… How annoying

— RiceGum (@RiceGum) June 16, 2016