"This is the highest I've ever played a show," 25-year-old neo-pop chanteuse VÉRITÉ says meekly. "This is totally amazing!" Her face, now a glowing crimson, beams as a rare smile crosses her lips.
Let's travel back a few hours before this mid-air performance on Southwest Airlines for their Live at 35 in-flight music series took place. I'm sitting next to VÉRITÉ — a.k.a. Kelsey Byrne — in LAX's Terminal 1 at the Rock & Brews restaurant, waiting for our Liberia, Costa Rica flight to board. We just met, and VÉRITÉ is a bit introverted, quietly nursing an iced coffee, leading me to wonder if this upcoming performance has her totally rattled.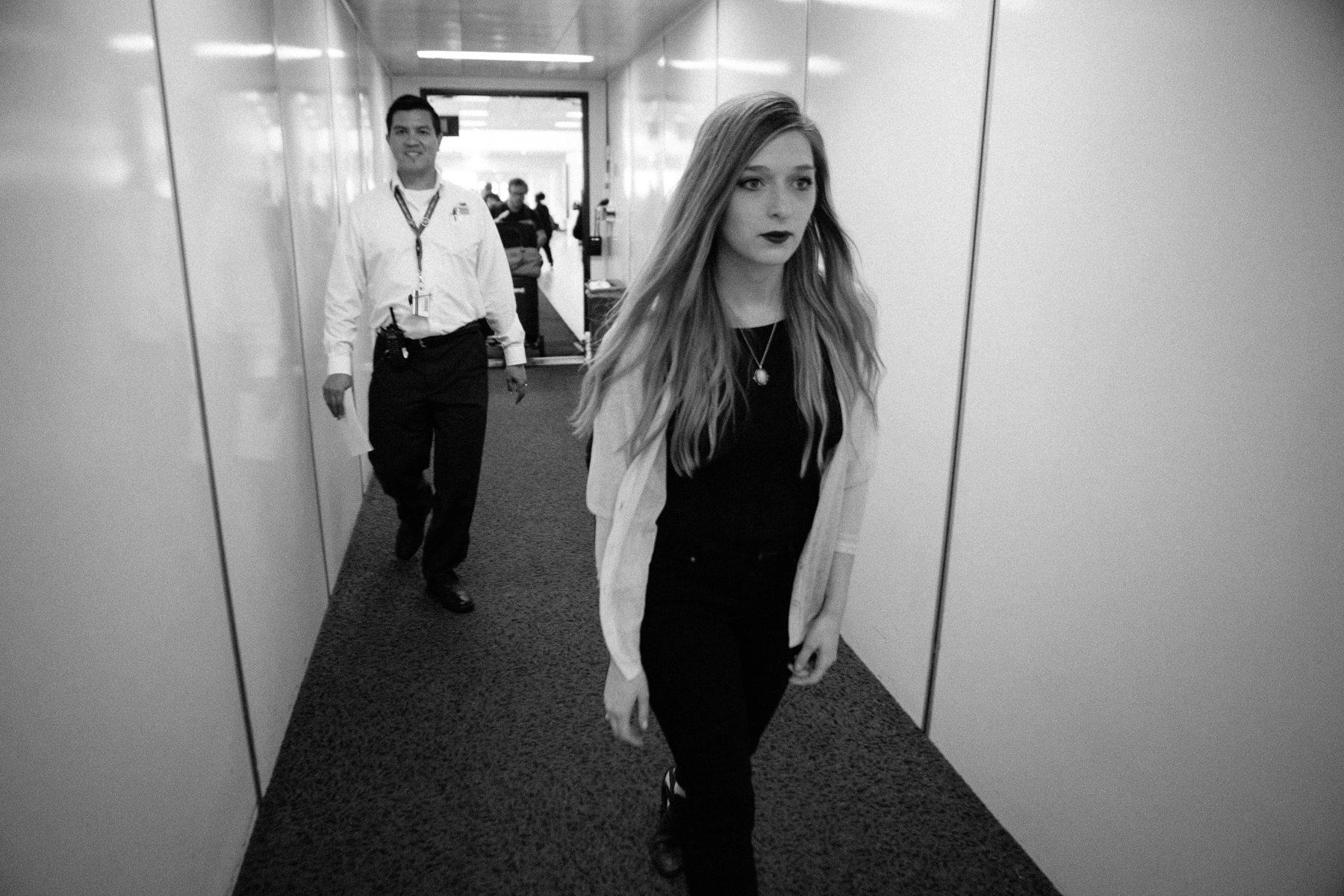 "When you do acoustic shows, there's always a more intimate vibe," she explains. "I go into them with lowered expectations and assume that people don't want to hear me." It's hard to tell if she is being demure. Beneath the soft-spoken (albeit occasionally foul-mouthed East Coast vernacular), the heart of an arena diva beats. "I want to be an arena act," she says before take-off. "There's so many steps to take to get there, and it's so easy to get lost and cocky. I just take small steps each day."
Making her VÉRITÉ introduction, a friendly Southwest representative announces that the odds of an act spontaneously performing for the Live at 35 program are one in 3,600, and the Costa Rica passengers applaud, albeit somewhat surprised. As we reach our cruising altitude, an attendant makes the announcement that we're all in for a treat.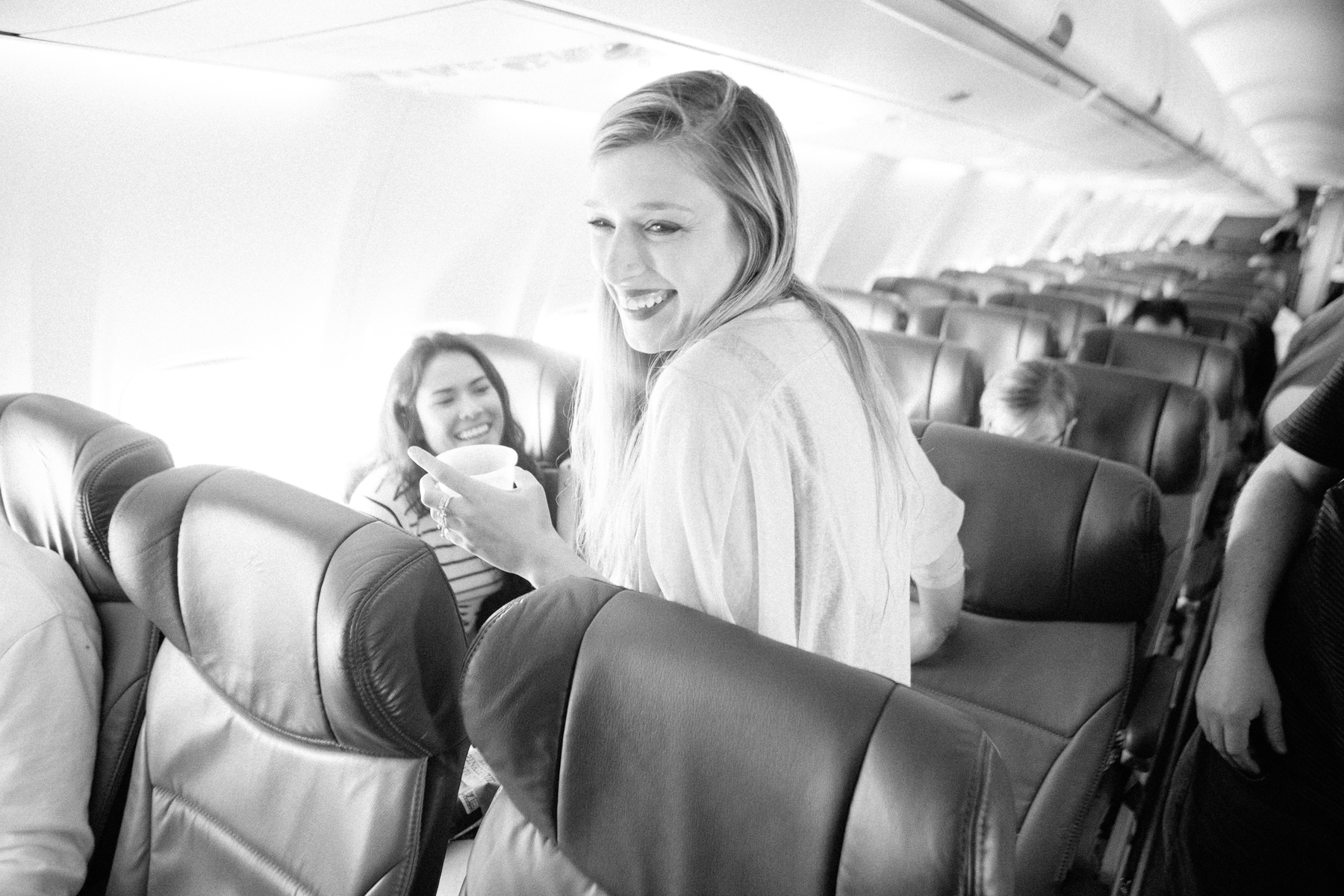 Armed with only a small PA and keyboard, VÉRITÉ takes a moment to breathe in the unique situation. The passengers are in great spirits as they realize that, indeed, they are going to be treated to a mid-air acoustic set. VÉRITÉ kicks things off gently with "Wasteland," a tune that on record, with its clean production and pulsing beats, hides a deceptively mature, wounded lament. On the plane, a newfound vulnerability emerged, trumping the song's melancholy into catharsis as her voice and chorus swelled to a climax.
Closing out the three-song set were two tracks from VÉRITÉ's new Living EP. There is no denying the emotional growth on these thinly veiled autobiographical anthems. The hooks are pop, but the underlying sentiments echo Joni Mitchell: A strong woman owning her career, body and soul.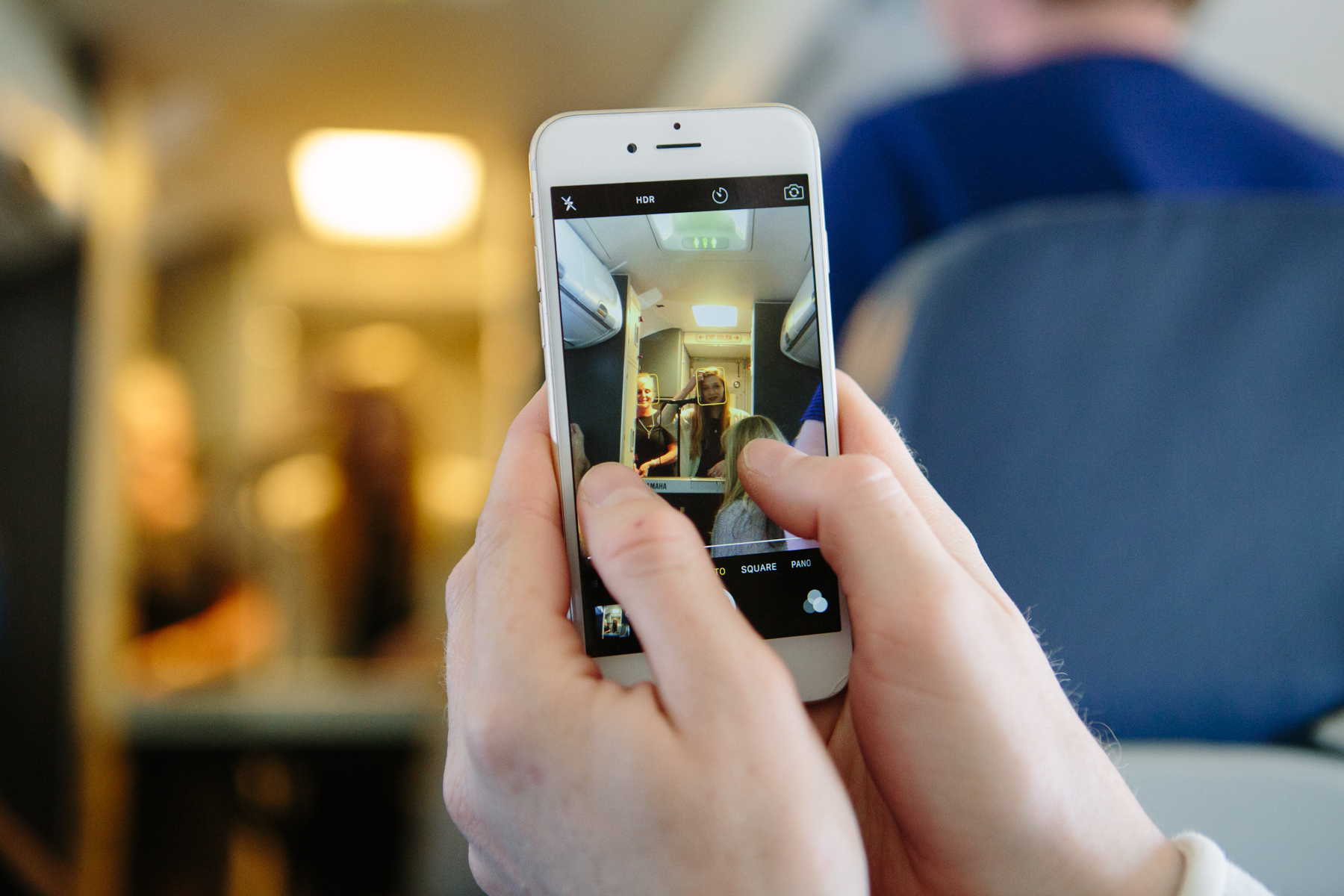 As VÉRITÉ took her humble bows, the crowd, stunned silent as they undoubtedly were expecting a set of Jimmy Buffett covers, starts clapping. The claps eventually merged into full-on applause and VÉRITÉ, once again, flashed that uneasy smile. "I want to write weirder stuff and convince people that it's Top 40," she tells me with a grin before taking her seat. Her eyes slowly close into contented slumber.