Every year it seems like there are more and more music festivals to choose from. It was not long ago that there were just a handful of relevant festivals in the U.S., yet now there's literally dozens of major music festivals throughout the coming months, with lineups so diverse that chances are you'll be able to find several bands you love at every stop. But how do you know which one is right for you? We're here to help you with this guide to 12 of this year's most exciting festival experiences. Just remember, you'll be standing a lot and will want to stay comfortable, so don't forget to bring your pair of Keen UNEEK sandals. We can't promise they'll keep your feet clean but they will keep you comfortable—especially if you stay away from the mosh pits.
Date: May 13-15
Location: Atlanta, Georgia
Headliners: Florence & The Machine, My Morning Jacket, Jane's Addiction, At The Drive-In, the 1975
Must-See Side Stage Bands: Beach Slang, Caveman, Savages, Hop Along
What Makes It Unique: Shaky Knees is probably the only festival that features everyone from punk icons Against Me! to '80s heroes like Huey Lewis and the News, and does it in a completely unironic way. Personally we're most excited to see the reunited At The Drive-In for one of their only festival appearances this year.
Expect To See: Another merging of old and new, hip and nostalgic (we told you Huey Lewis is playing).
Date: May 20-22
Location: Gulf Shores, Alabama
Headliners: The Weeknd, Calvin Harris, Lenny Kravitz, Haim, Panic! At The Disco
Must-See Side Stage Bands: Vince Staples, Health, Phases, Pell
What Makes It Unique: For starters, it takes place on the beaches of Gulf Shores, Alabama, providing one of the most scenic landscapes on the festival circuit. It also doesn't discriminate based on record sales, so you can see everyone from superstar crooner the Weeknd to Americana singer/songwriter Jason Isbell to hip-hop heavyweights Run The Jewels. If you're not too busy eating delicious seafood, that is.
Expect To See: This melting pot of artists will also likely bring a melting pot of fans. Just make sure you bring plenty of sunscreen so that you and your crew don't end up looking like Red Hot Chili Peppers (who played this festival in 2012).
Date: May 27-30
Location: George, Washington
Headliners: The Cure, Disclosure, Florence & the Machine, Alabama Shakes, A$AP Rocky
Must-See Side Stage Bands: Bully, Protomartyr , Tamaryn, WET
What Makes It Unique: This year Sasquatch! is celebrating its 15th anniversary and looking at the lineup — which features everyone from indie icons like Sufjan Stevens to rock legends like the Cure — there will be something for everyone. It's also at arguably the most beautiful concert venue in America—and the perfect place to take a hike in your Keen UNEEKs to walk off your hangover.
Expect To See: You'll find everyone from hipsters to yuppies at this festival that features both rock staples and up-and-coming acts. It is close to Seattle, so if you want to enjoy a fancy coffee in between bands you won't be alone.
THE GOVERNORS BALL MUSIC FESTIVAL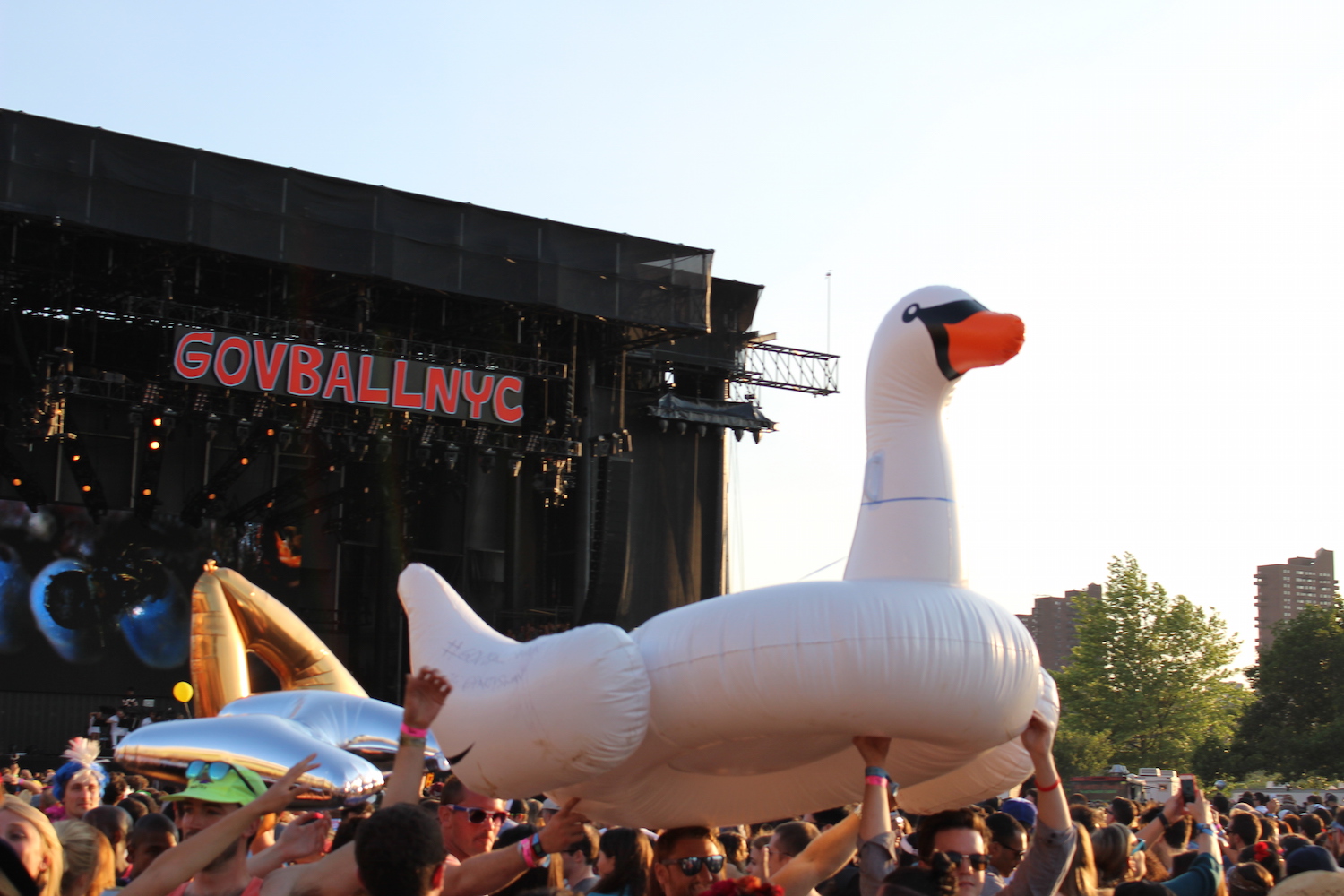 Date: June 3-5
Location: New York, New York
Headliners: Kanye West, the Strokes, the Killers, Beck, Robyn, Death Cab for Cutie
Must-See Side Stage Bands: Bat for Lashes, Bob Moses, Christine and the Queens, Torres
What Makes It Unique: Governors Ball is the only festival this season featuring sets from Kanye West and the Strokes. It also features a heavy hip-hop contingent from Joey Bada$$ to Big Grams.
Expect To See: Fans of all types of music will be at this festival but since it's in New York City, expect lots of locals who are just excited to leave their tiny apartments. Also Kanye is playing which means that none of us really have any idea what we'll expect to see… and that's what makes him such a captivating artist.
BONNAROO MUSIC and ARTS FESTIVAL
Date: June 9-12
Location: Manchester, Tennessee
Headliners: Pearl Jam, Dead & Company, LCD Soundsystem, Tame Impala, Macklemore & Ryan Lewis
Must-See Side Stage Bands: Lizzo, Twin Peaks, D∆WN, Blood Orange
What Makes It Unique: Bonnaroo isn't just for hippies anymore and this lineup embodies the festival's inherent open-mindedness in a myriad of ways. Sure those who want to see members of the Grateful Dead with John Mayer will feel right at home, however there are also plenty of great indie acts like Haim and Blood Orange to keep things from sounding like one long guitar solo.
Expect To See: A healthy of mix of indie rockers and Phish fans as well as people who just want to go to Tennessee to enjoy the beauty and hospitality that the state has to offer. There's a reason why this festival has been around 15 years and just seems to be growing with each passing summer.
Date: June 16-19
Location: Dover, Delaware
Headliners: Mumford & Sons, Kings Of Leon, Florence & The Machine, Deadmau5, Blink-182
Must-See Side Stage Bands: Gallant, D.R.A.M., Chairlift, POWERS
What Makes It Unique: Aside from being the only cool event that takes place in Delaware, it's one of the few festivals that puts current sensations like Tame Impala up against classic acts like Earth Wind & Fire. Also it's in Delaware. Did we mention that?
Expect To See: Set amongst lush wooded landcapes, expect to see fans taking in much more than just the music, with everything from lounging in the Hammock Hangout to strolls through the forest Pathway.
Date: July 22-24
Location: Newport, Rhode Island
Headliners: Norah Jones, Father John Misty, Flight Of The Conchords, Edward Sharpe and the Magnetic Zeros
Must-See Side Stage Bands: Raury, Fruit Bats, Son Little
What Makes It Unique: This festival has been around since 1959 and was famously the place where Bob Dylan created controversy when he played an electric guitar live for the first time in 1965.
Expect To See: Like Bonnaroo, these days Newport's lineup is less granola-centric that you might assume, so expect plenty of music fans from all walks of life.
Date: July 22-24
Location: New York, New York
Headliners: Arcade Fire, Kendrick Lamar, LCD Soundsystem, Sia, the National, Alabama Shakes
Must-See Side Stage Bands: White Lung, Anderson .Paak and the Free Nationals, the Front Bottoms, Melanie Martinez
What Makes It Unique: Panorama bills itself as a festival that encompasses music, art, and technology, so look for a more cerebral festival experience on Randall's Island this year. With a healthy mix of established acts and relative newcomers, we've got a feeling Panorama is just getting started.
Expect To See: Expect an audience that's representative of an MTA subway car when it comes to its diversity.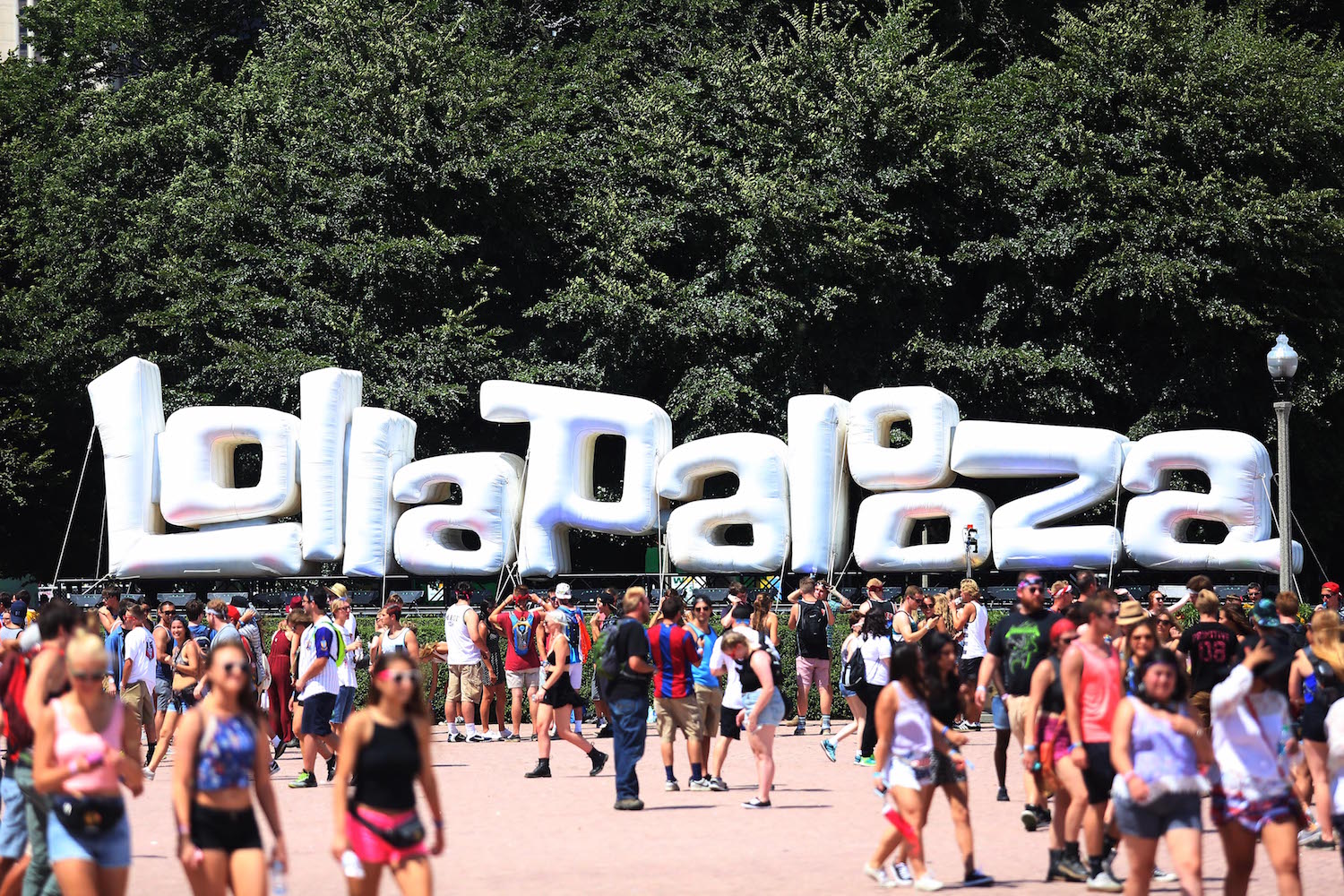 Date: July 28 – 31
Location: Chicago, Illinois
Headliners: Radiohead, Red Hot Chili Peppers, LCD Soundstyem, Jane's Addiction, Future
Must-See Side Stage Bands: Sunflower Bean, Dua Lipa, HÆLOS, AlunaGeorge
What Makes It Unique: Lollapalooza has a knack to looking toward the future without forgetting their past, with this year's lineup featuring '90s alternative icons like Red Hot Chili Peppers and Jane's Addiction (both of which featured Dave Navarro on guitar at one point) as well as current acts like Grimes and Future.
Expect To See: There seems to be something for everyone this year, so expect to see every type of person you can imagine, as well as lots of Radiohead fans who came to Chicago exclusively to see their favorite band perform.
Date: July 29-30
Location: Commerce City, Colorado
Headliners: Bassnectar, Flux Pavillion, Wu-Tang Clan
Must-See Openers: Flying Lotus, Lupe Fiasco, Porter Robinson
What Makes It Unique: Bassnectar is one of the hottest DJs around so it should come as no surprise that aside from performing two extended sets, he's also enlisted heavyweights like Wu-Tang Clan and Flying Lotus. And don't get us started on those delicious food trucks.
Expect To See: You'll see a lot of EDM and hip-hop fans but also a healthy group of folks who are just looking to take in the festival experience and the Colorado air.
Date: August 12-14
Location: Atlanta, Georgia
Headliners: Quicksand, L7, Dinosaur Jr, Drive Like Jehu, Thursday, the Promise Ring, Piebald
Must-See Side Stage Bands: Microwave, Diarrhea Planet, Jeff Rosenstock, the Menzingers
What Makes It Unique: Wrecking Ball has seemingly come out of nowhere to become one of the premiere punk-minded festivals of the summer, and this year features reunion shows from iconic acts like Thursday, Piebald, and Milemarker. If you've never been to Atlanta during the summer, there's a reason why it's referred to as "Hotlanta."
Expect To See: You'll find lot of middle-aged music fans reliving their youth and a lot of younger fans excited to see legendary acts that broke up before they were born. In other news, prepare to feel really old or really young… there's not going to be a lot of in between at this show.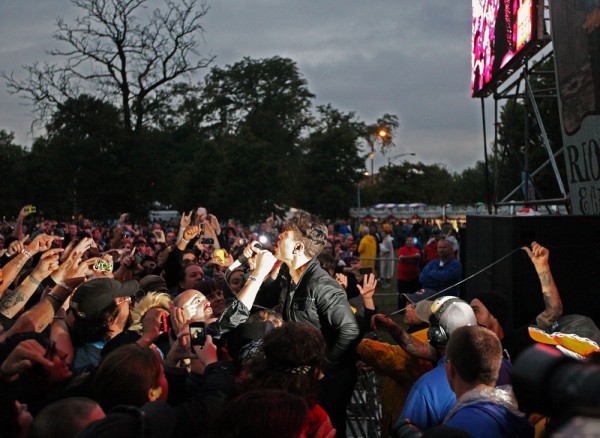 Date: Sept 16-18
Location: Chicago, Illinois
2015 Headliners (2016 not announced yet): No Doubt, System Of A Down, Faith No More, Iggy Pop, Snoop Dog, the Prodigy 
What Makes It Unique: Riot Fest may have started out as a punk festival but over the years it's evolved into a masterfully curated show that features plenty of surprises. Riot Fest has become famous for hosting celebrated rock reunions (such as the Replacements in 2013)  as well as classic punk acts playing legendary albums in their entirety (a la NOFX performing Punk In Drublic in 2014,  so don't hesitate on buying tickets because it's not going to be nearly as exciting to watch on YouTube from your messy basement apartment. 
Expect To See: You'll find everyone from gutter punks to mall punks to indie aficionados at Riot Fest.