Update: There's a third new James Blake song out there. It's called "My Willing Heart" and you can find it here.
Update 2: Find album art (by Quentin Blake, illustrator for Roald Dahl) and a track list (17 songs!) below.
If you were thinking about turning in early, you may want to reconsider: James Blake's new album, The Colour in Anything, comes out tonight. The downbeat producer appeared on Annie Mac's BBC Radio 1 show this afternoon and debuted two songs: "Radio Silence" and "I Need a Forest Fire," featuring Justin Vernon of Bon Iver. He also revealed that the eagerly awaited follow-up to 2013's Overgrown comes out at midnight in the U.K.
Listen to "Radio Silence," "I Need a Forest Fire," and Blake's interview with Annie Mac below. (Working with Beyoncé, Blake says, was "wonderful.") SPIN will update this post with information on the full album as soon as it's available.
https://www.bbc.co.uk/programmes/p03t60ln/player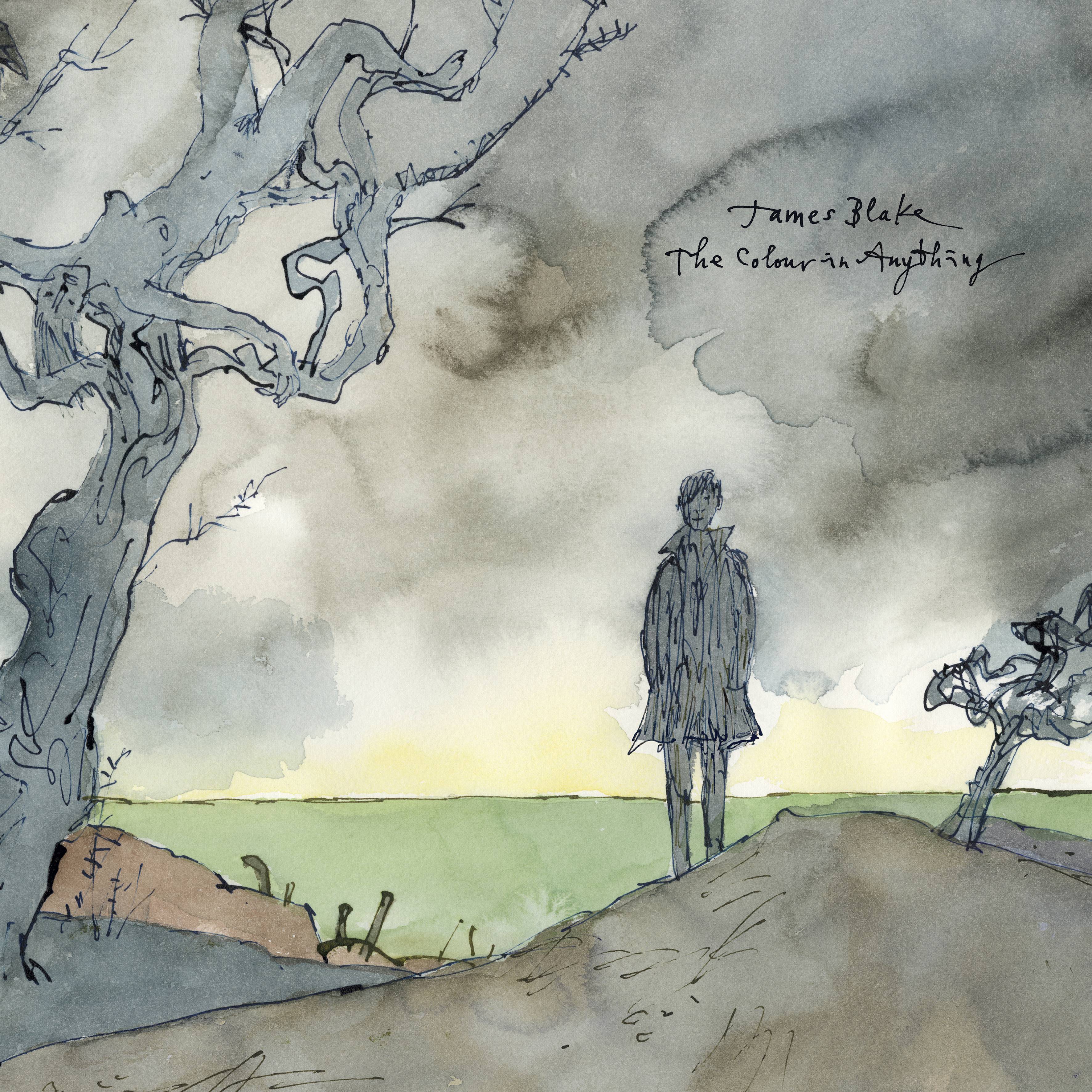 James Blake, The Colour in Anything track list
1. "Radio Silence"
2. "Points"
3. "Love Me in Whatever Way"
4. "Timeless"
5. "F.O.R.E.V.E.R."
6. "Put That Away and Talk to Me"
7. "I Hope My Life (1-800 Mix)"
8. "Waves Know Shores"
9. "Choose Me"
10. "I Need a Forest Fire"
11. "Noise Above Our Heads"
12. "The Colour in Anything"
13. "My Willing Heart"
14. "Two Men Down"
15. "Modern Soul"
16. "Always"
17. "Meet You in the Maze"