The final day of a festival is a bit like the bittersweet last day of camp. You're forced to say goodbye to new friends, always promising to stay in touch (you probably won't). The great camp songs you learned will stick in your head for a lifetime, as will a great festival set. It's also hard to remember what the outside world is like. In short…you don't want to go home. With Day 3 sets (from Thao & the Get Down Stay Down, Wet, and hip-hop wunderkind Casey Veggies, the Toyota Music Den went out with a bang. The Sasquatch! crowd wasn't ready to go gentle into the good night either, maxing out their energy reserves for one last blast before a cruel reality check tomorrow.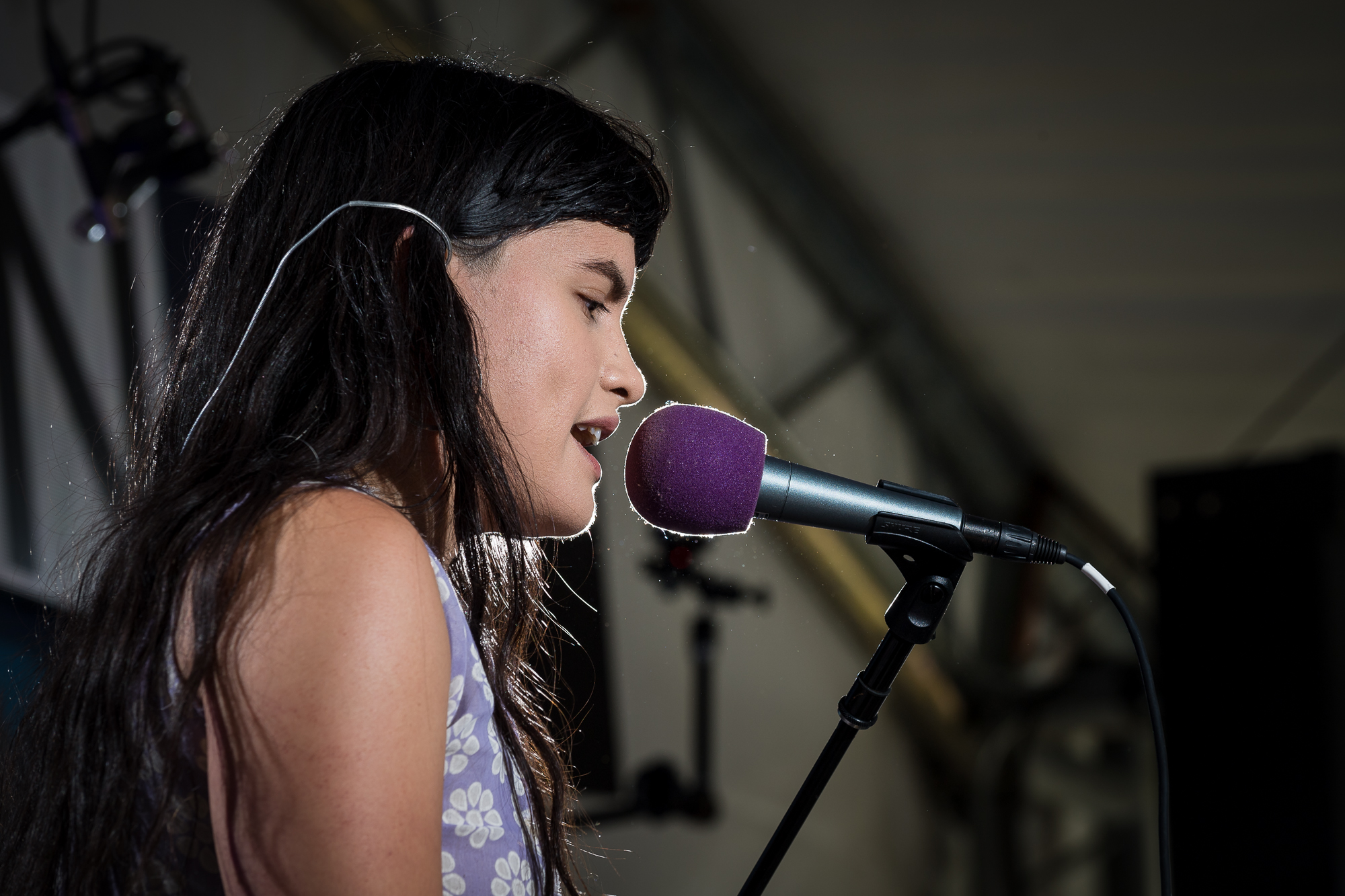 BRIANA MARELA
Seattle native (and self-confessed Simpsons geek) Briana Marela started making music in high school, daydreaming melodies while studying calculus. Her college years were spent studying music technology and audio production, relishing the opportunity to bend and manipulate sounds. On her 2015 Jagjaguwar debut All Around Us, Marela's layered soundscapes make for a kind of arctic dream pop (that's not a put-down, as she recorded the record in Iceland). The mood is spooky and cold, but Marela's delivery is warm, inviting anyone with a yen for pop experimentation to come along for the ride. The Den crowd responded in kind, starting the day off on a dizzy dream.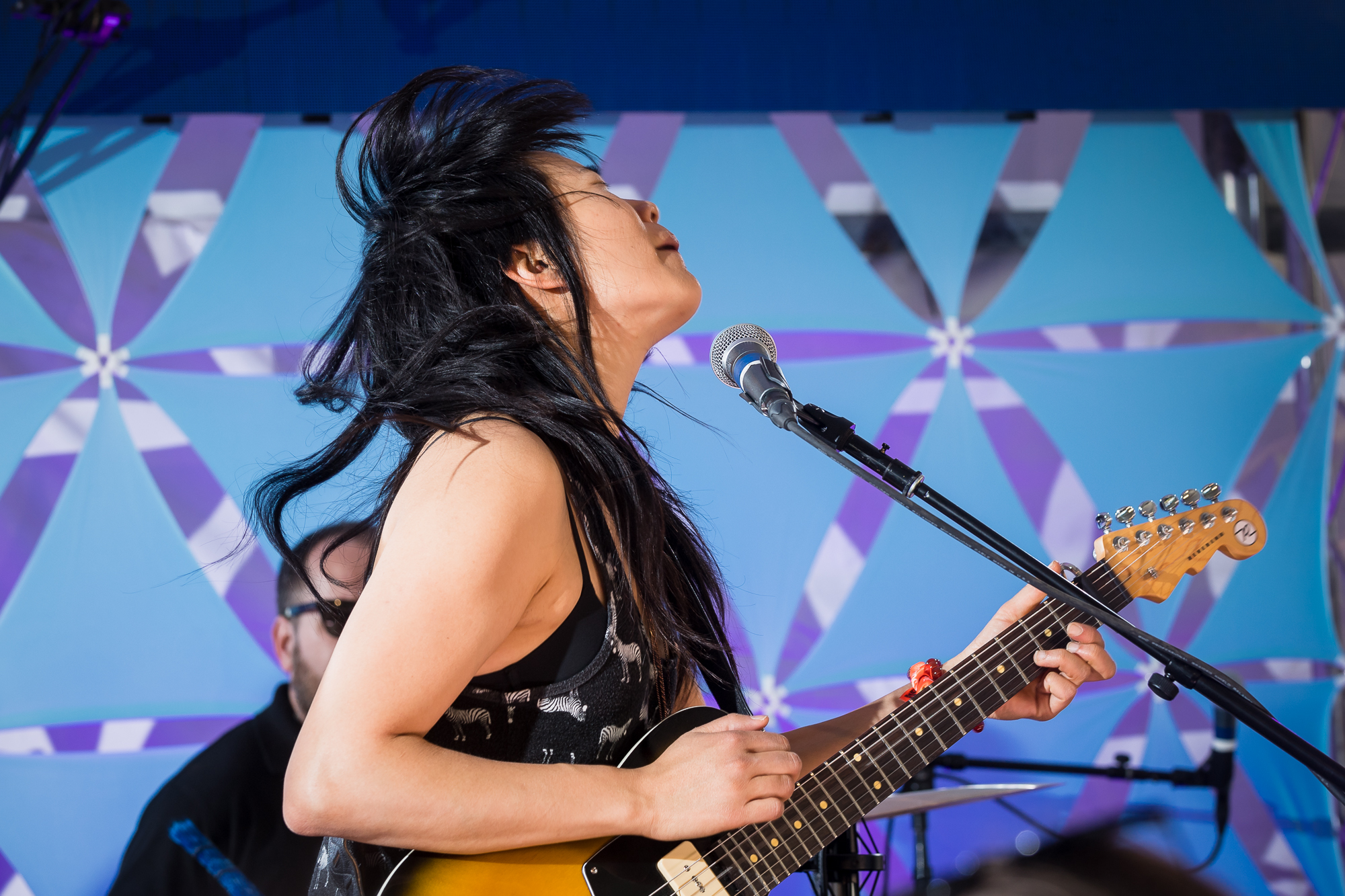 THAO & THE GET DOWN STAY DOWN
For anyone needing a strong pick-me-up, Cali-based avant-pop practitioners Thao & the Get Down Stay Down provided the perfect elixir. For her fourth record, 2016's A Man Alive!, lead singer/songwriter Thao Nguyen recruited tUnE-yArDs' Merrill Garbus as producer, and her penchant for rhythmic dissonance is present throughout. It's a perfect melding for the already eclectic Nguyen, and the band brought a playful, funky spirit to the Den. Nguyen has navigated twee, psych-folk, and has now arrived at her most upbeat on Man Alive! Her small stature belies a powerful voice, and her eclecticism extends to instruments, including electric mandolin for a spirited version of "Departure" off Man Alive! It's hard to make that thing funky, but Nguyen once again defied expectation.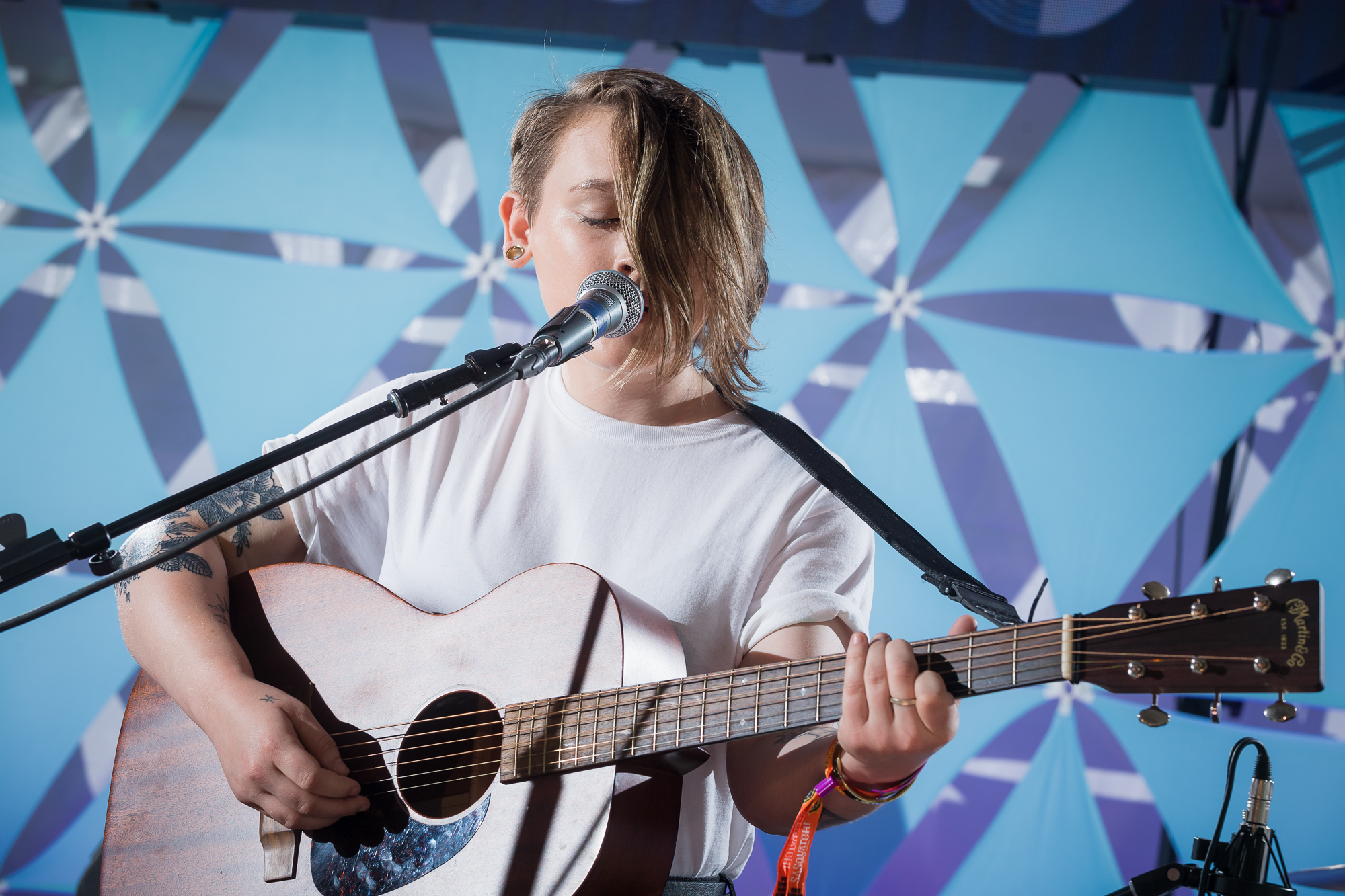 SOAK
Still in her teens, Irish singer/songwriter SOAK — a.k.a. Bridie Monds-Watson —caught national attention with her 2015 breakout album Before We Forgot How to Dream, and she lives up to the hype. She has the soul of a poet, pondering teenage mysteries with wizened insight. Her mid-afternoon acoustic set drew the post-lunch crowd, hungry for a respite from beats and screeching guitars. It was a nice chill break, and Watson brought the Den to pin-drop silence, playing "Reckless Behaviour" and other select cuts from Dream. In the intimate setting, a star was born before our eyes.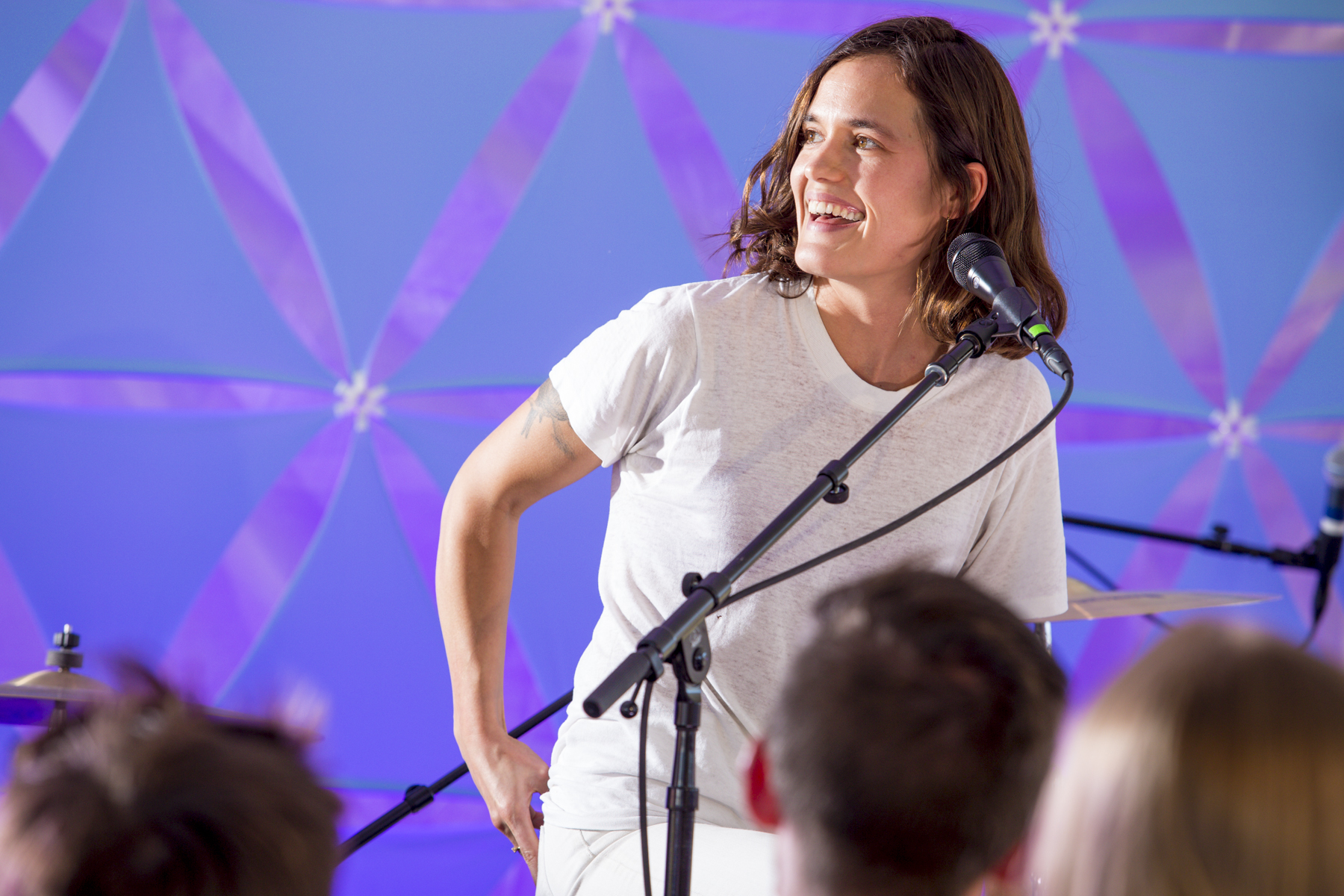 WET
Brooklyn three-piece Wet (pairing SOAK and Wet back-to-back was a bit of a cheeky programming on our part) like to push genre boundaries, exploring the edges of synth-pop, folk and R&B. Their 2016 debut Don't You brought all these disparate influences together into a coherent whole, and the three played today like a band that knows they have the goods; unassuming, yet completely self-assured. Lead singer Kelly Zutrau has the looks to play off her sex appeal, but strictly lets the music speak for itself. Her style is similarly muted, her downplayed look having the reverse effect and causing her to become an indie fashion icon. The band's set consisted mostly of cuts from Don't You and a few from their debut EP, winning curious onlookers over and leaving their fans satiated.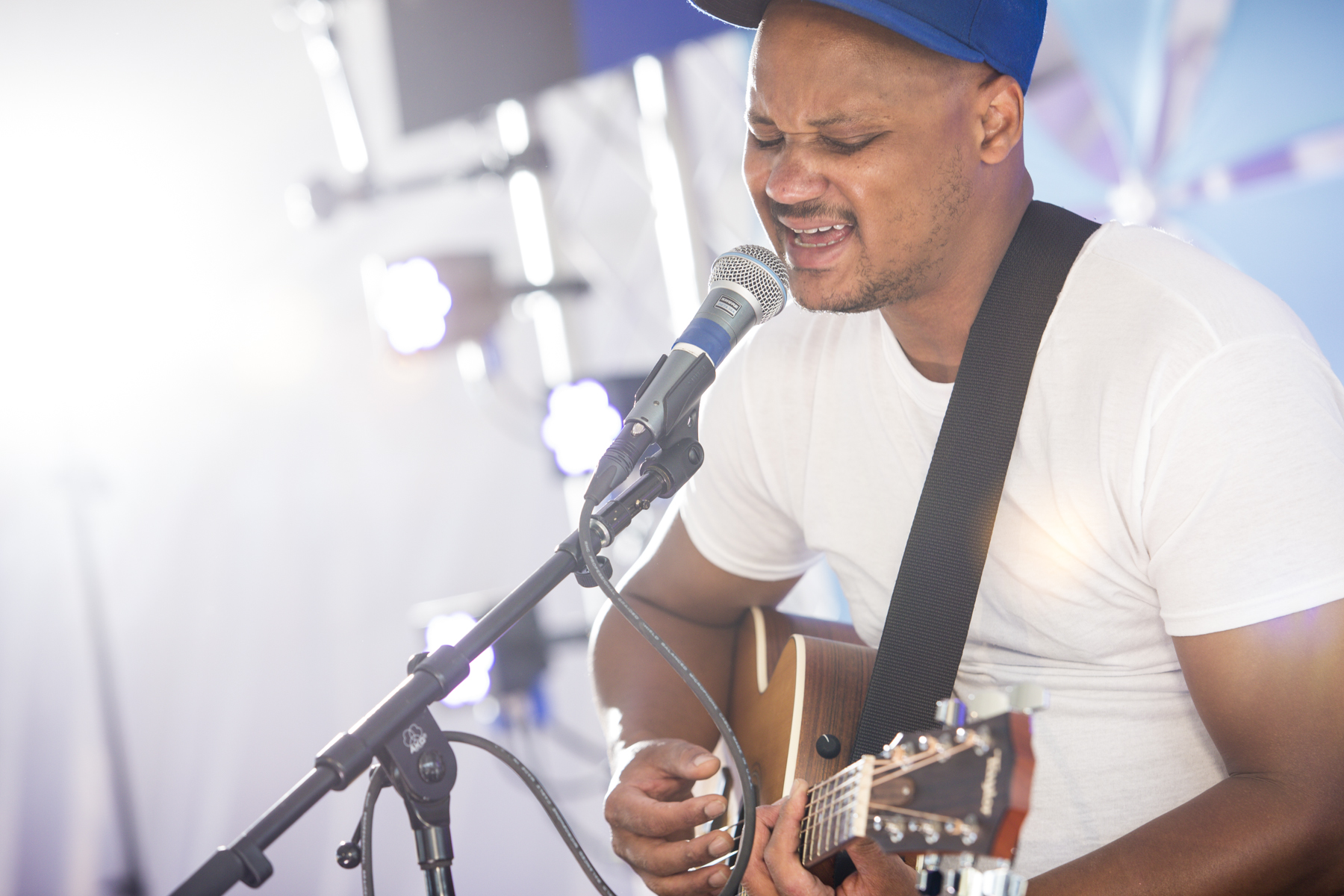 SON LITTLE
The son of a preacher man (literally), Philly R&B singer-songwriter Son Little — a.k.a. Aaron Livingston — has more than enough soul to spare, preaching his gospel to the late afternoon Den crowd. While Livingston trades on his Philly soul upbringing, his Anti-Records debut LP shares more in common with Delta blues, as Livingston sings of rivers, floods and loser's blues. Stripped of backing percussion, his set was haunting yet uplifting. As festival-goers approached sheer exhaustion, Livingston's laments had the crowd shuffling slowly, eyes closed as they could feel his pain.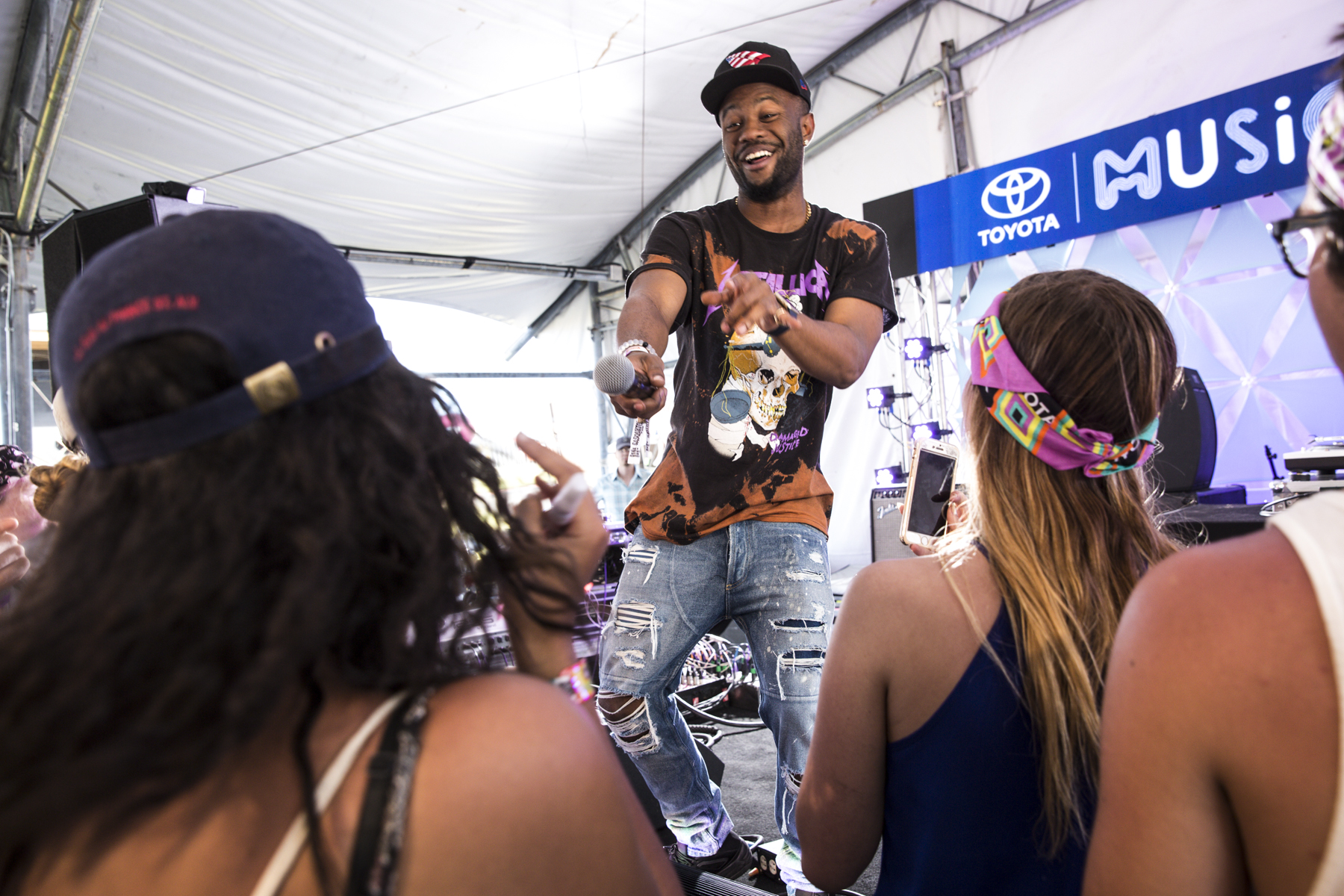 CASEY VEGGIES
Similar to Walshy Fire's (Major Lazer) Saturday DJ set, young female fans had been hanging around the Den all day waiting for Casey Veggies to appear. The young MC and entrepreneur arrived in fashion (a Metallica t-shirt) to the delight of his fans. As this was the weekend's final performance at the Den, we all got in spirit by blowing bubbles into the crowd and bobbing our heads to Veggies' swagger. A founder of the Odd Future crew, the crazy-prolific Veggies knows how to work a crowd, and he pumped the already joyous assembly into ecstatic bliss with old favorites "She In My Car" and hits from his latest, 2015's Live and Grow. It was a proper finale to the Sasquatch! weekend, as everyone left the tent sweaty and smiling.