It's easy to lose yourself in the natural beauty of the Gorge, the backdrop to the Sasquatch! Music festival. Inspiration comes easy and creativity flows in waves. At the Toyota Music Den, it's all about expression, and fans quickly lost themselves in the moment. Concertgoers played like kids, getting on-site custom body art designs (that glow in the dark) while waiting for the stacked first day bill — presented by SPIN along with our friends at VIBE, Stereogum, and BrooklynVegan — to kick off. The energy was electric from the start, as frenzied fans arrived hours early for closing DJ sets from Walshy Fire (Major Lazer) and East London drum and bass sensations Rudimental. Before days end, the Den was transformed into the festival's most enthralling, hands-in-the-air dance party. Here's a rundown of the day's performances, and in case you missed the party, the Toyota Music Den runs through Monday at Sasquatch! with plenty of amazing music to come, including intimate sets from Tacocat, Wet, Son Little and Autolux.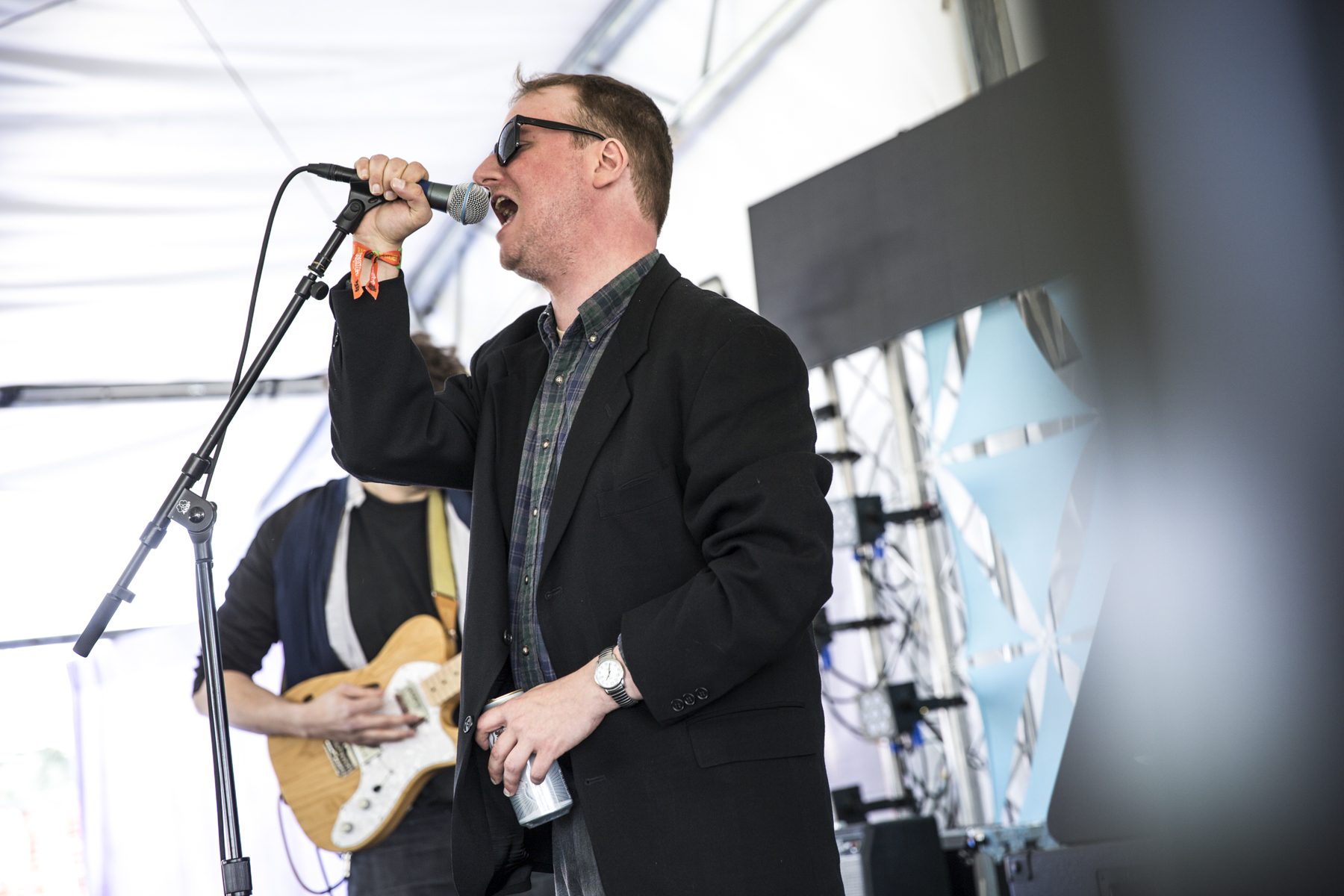 PROTOMARTYR
First up was a cold cup of coffee from Detroit post-punkers Protomartyr. While 1:30 p.m. is still relatively early in festival terms, fans quickly shook the crust from their eyes as Protomartyr delivered a feedback-laden jolt. Vocalist Joe Casey's harsh rasp and laconic delivery is a cross between Guided by Voices' Robert Pollard and Sid Vicious, and the band kept things tight behind his lead. The opening salvo of "Maidenhead" from 2014's Under Color of Official Right kicked off the set, and the band spanned their discography, closing with an epic, squalling rendition of "Ellen" from their excellent third album, 2015's The Agent Intellect.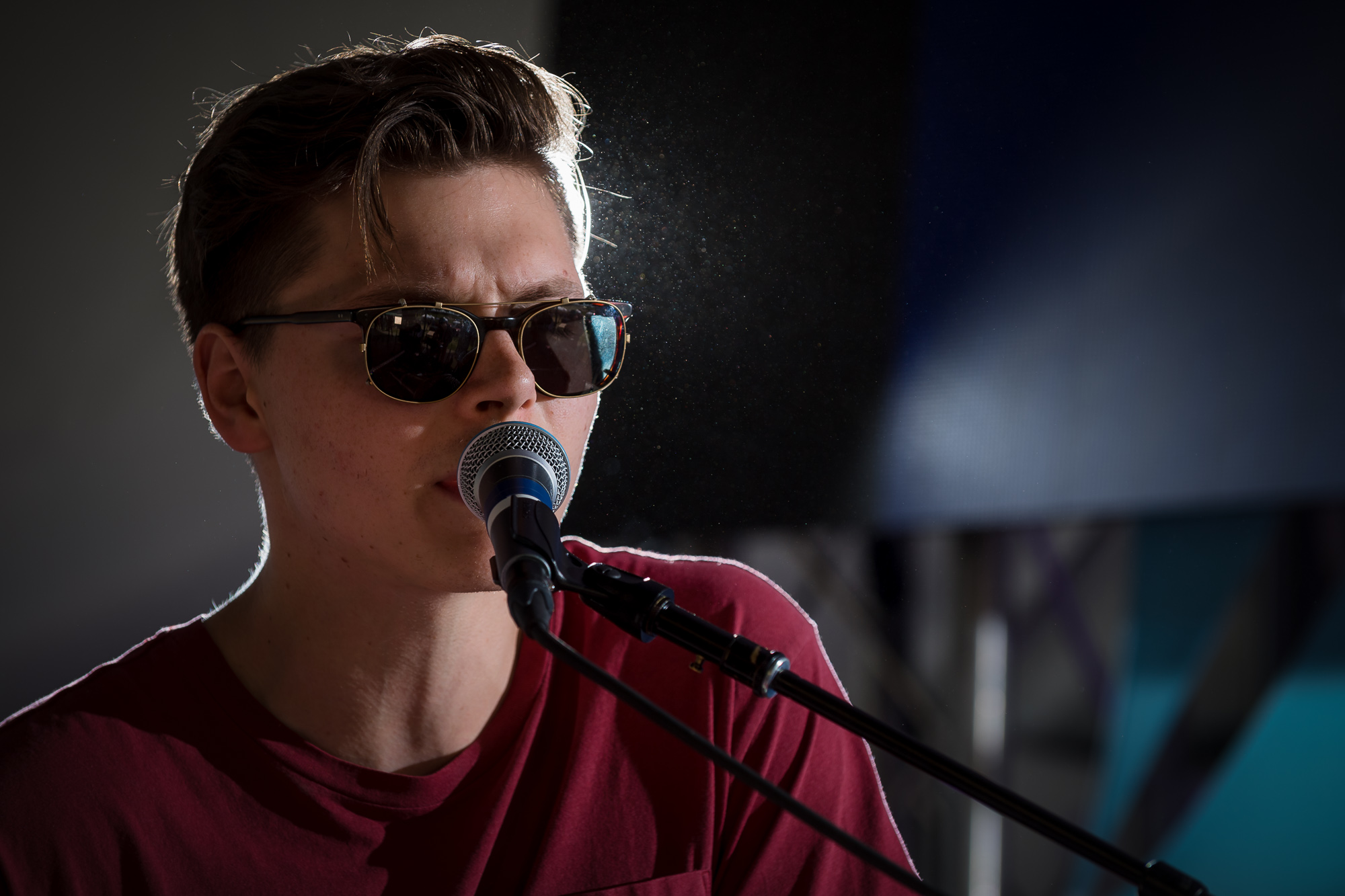 KEVIN GARRETT
The blue-eyed soul of Kevin Garrett, NYC-based crooner and Beyonce collaborator, served as a nice cool down following the Protomartyr onslaught. The 25-year-old singer/songwriter/producer is on quite the roll, earning praise from Sam Smith and Katy Perry, while landing producer/songwriter credit for Beyonce's Lemonade opener "Pray You Catch Me." Garrett's intimate set delivered on the hype. The Den hushed as delicate keys announced "Refuse," Garrett's 2015, piano-driven hit single. It's easy to imagine Garrett bringing an arena to giddy silence, as I'm sure we'll see him doing in the future.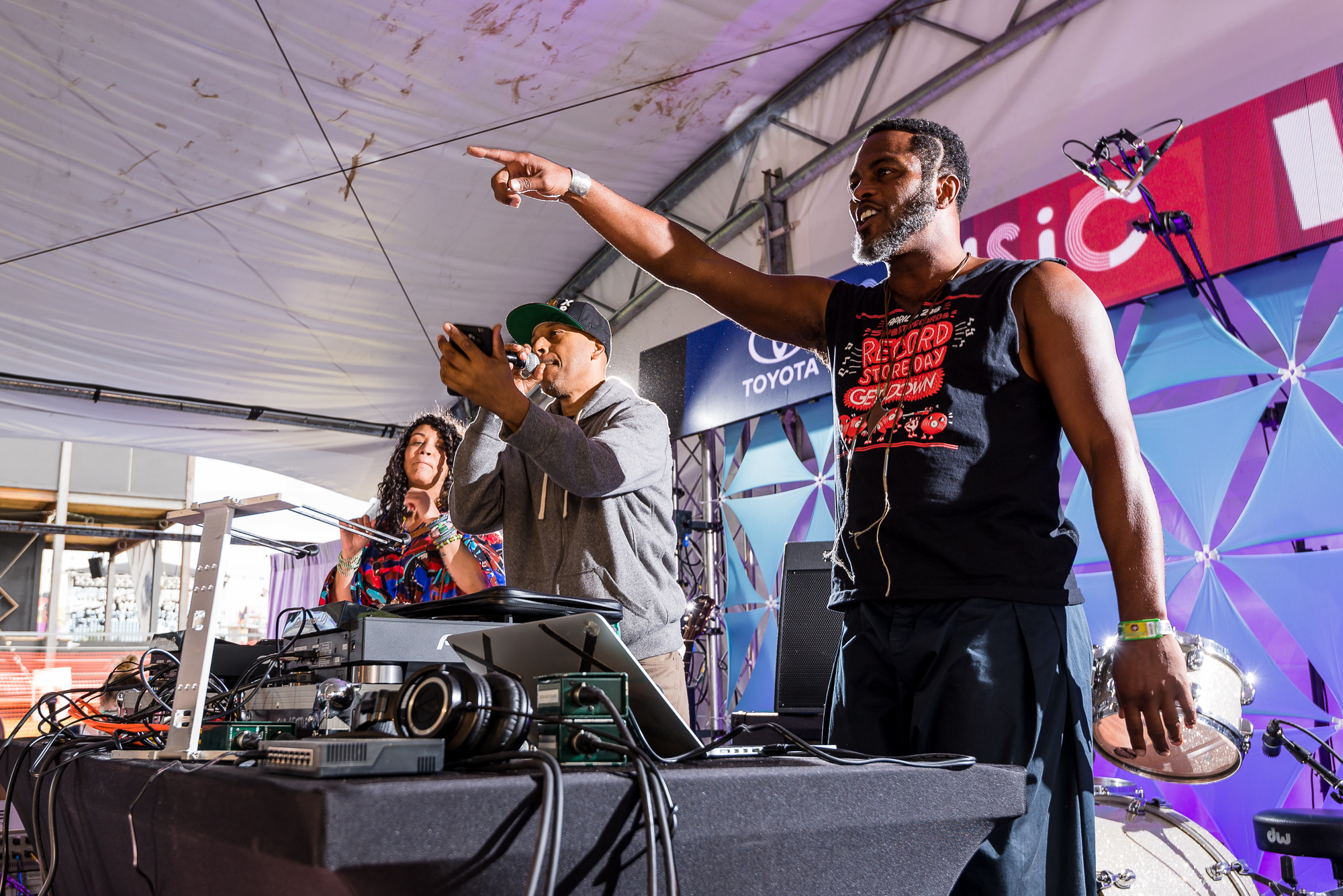 DIGABLE PLANETS
It's a welcome return to have '90s hip-hop legends Digable Planets (Doodlebug, Ladybug Mecca and Butterfly) back on the scene. Their 1993 debut Reachin' (A New Refutation of Time and Space) made a timeless impression, with their chill, smoky blend of jazz club percussion and laid-back, surrealist wordplay influencing a legion of future-thinking artists, felt in the likes of Vince Staples and Flying Lotus. With Butterfly on the turntables, and Mecca and Doodlebug providing on-stage accompaniment, the trio brought a typically eclectic set. Spanning West African rhythmic beats to Debbie Deb's classic club banger "When I Hear Music," the luminaries closed with a fitting call and response of "Love, Peace, Happiness."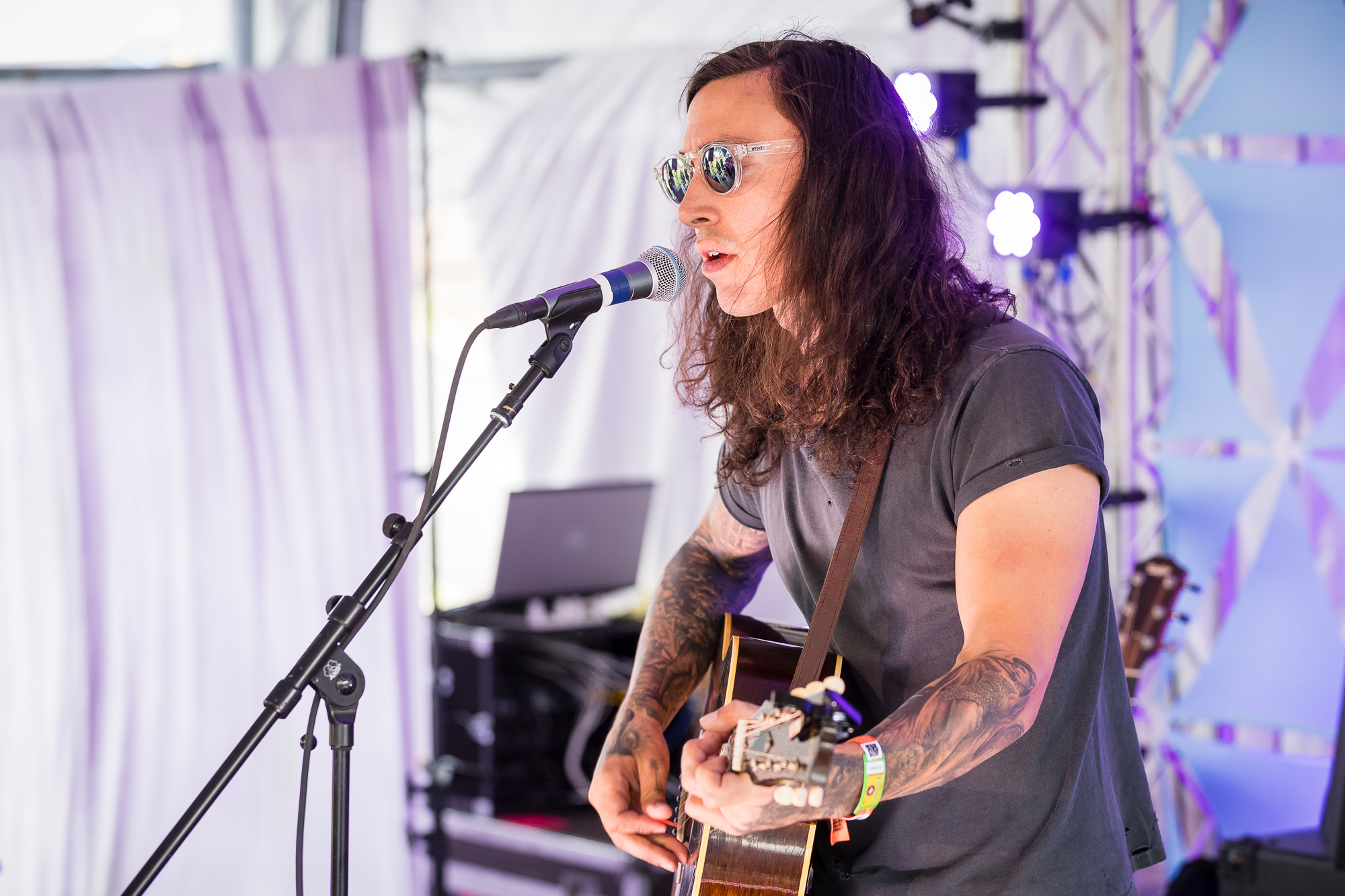 NOAH GUNDERSEN
Seattle indie-folk artist (and hometown hero) Noah Gundersen found inspiration for his 2015 sophomore album Carry the Ghost in Neil Young, specifically Young's rust-and-bone album Tonight's the Night. That raw honesty and ragged beauty was felt in Gundersen's mid-afternoon set. As the sun began to cast shadows on the tent, Gundersen performed with an open-heart and the vulnerability of an artist who has found himself. Standout tracks "Selfish Art" and "Empty From the Start" from Ghost speak of catharsis, and Gundersen, hiding behind nothing more than acoustic guitar in the Den, brought genuine pathos and beauty to his set.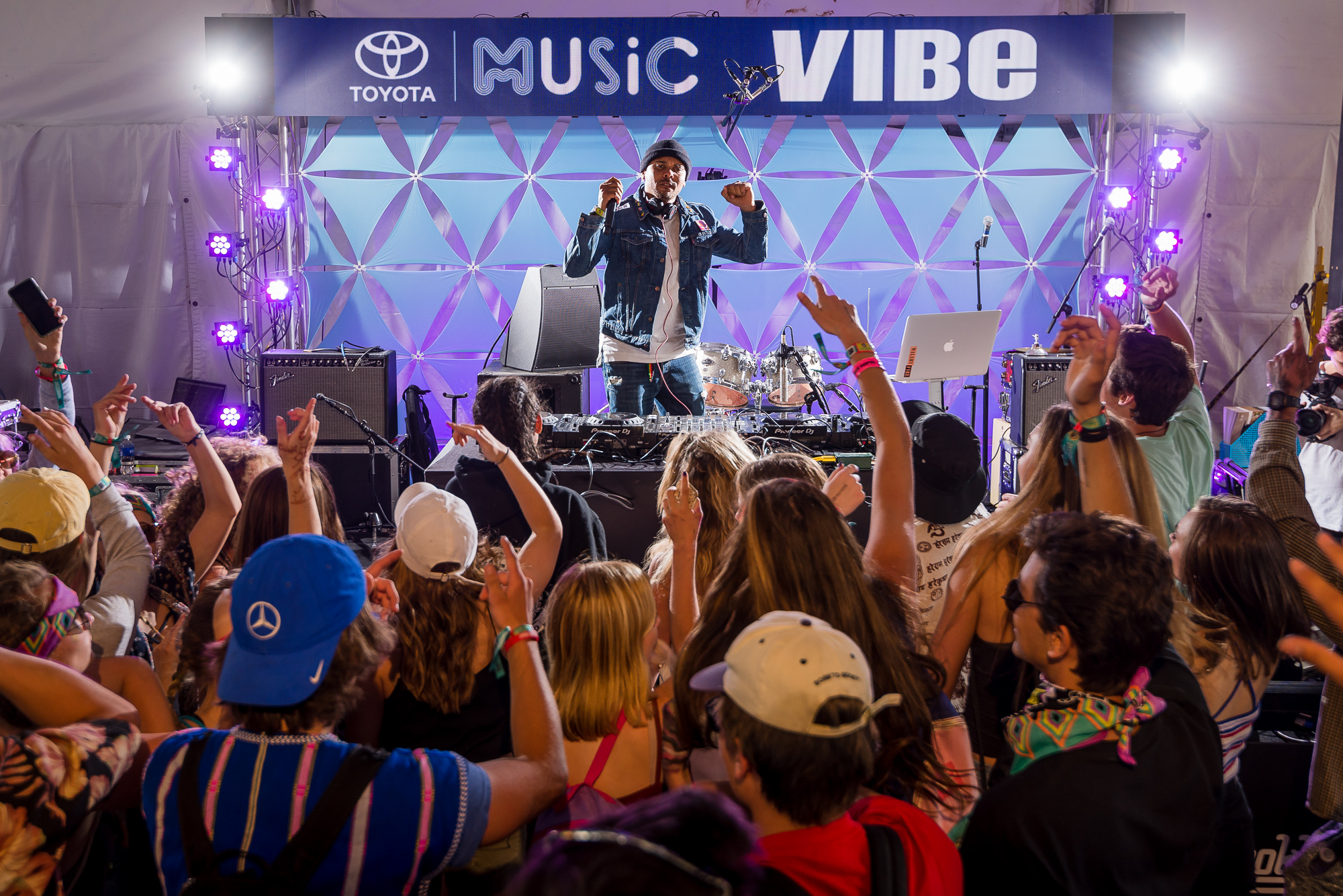 WALSHY FIRE
Fans of Miami MC and producer Walshy Fire, one-third of electro supergroup Major Lazer, had been bouncing around the Den all day, some even brandishing mini flags dedicated to their hero. Their time finally came as Fire took the stage at 5:00 p.m., with the largely female demographic losing their minds in classic Beatles fashion. Walshy relished the love and delivered in kind, pushing his slated 20-minute set past the time limit. Blurring pop and Latin rhythms, Fire pushed the crowd into a frenzy. With the younger crowd, it was especially encouraging when Fire called out, "Show me your hands if you're only getting high on music." The masses raised their hands, closing out his set in a burst of positivity.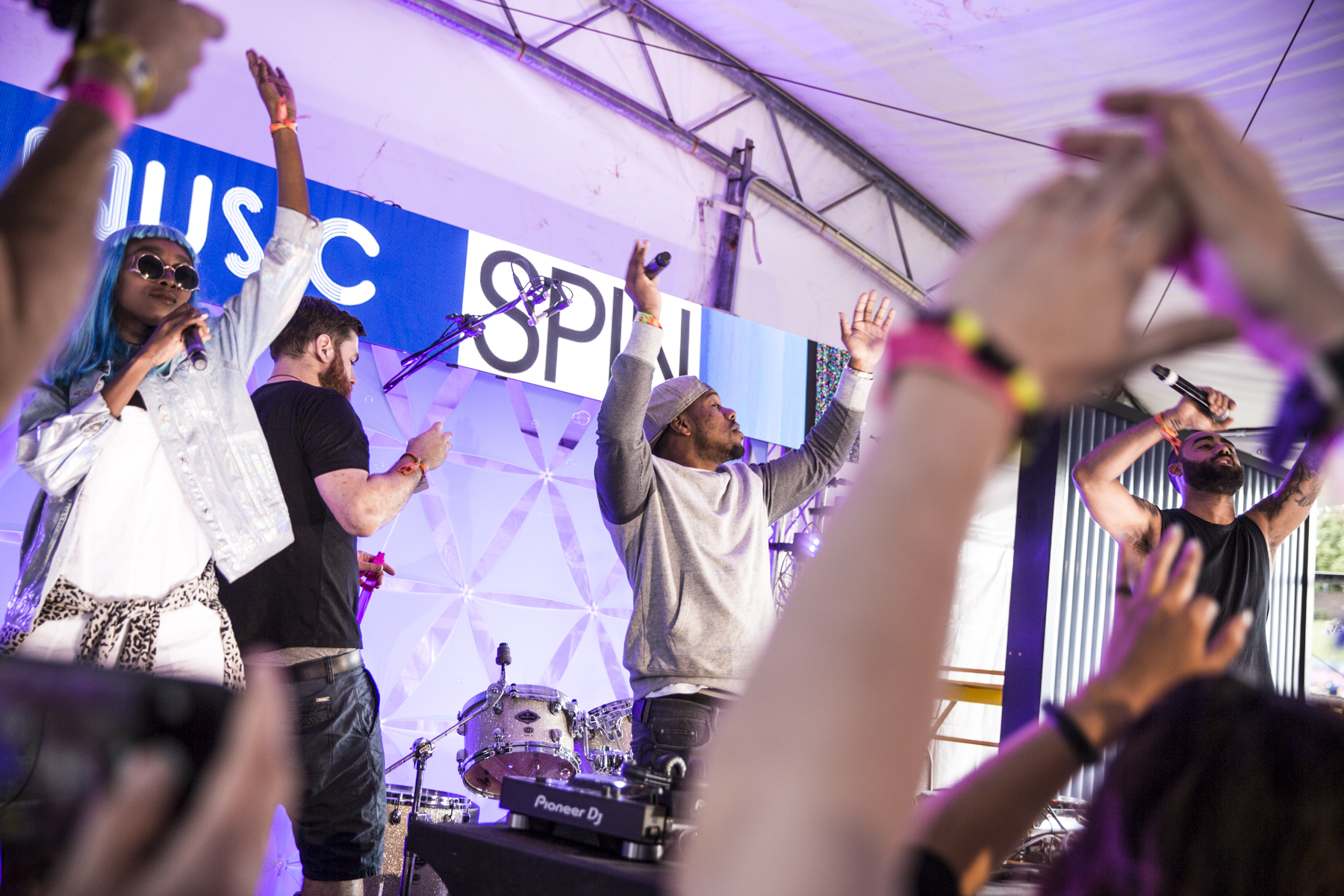 RUDIMENTAL
UK party-starters and fellow electronic genre-benders Rudimental were the perfect follow-up to Walshy Fire, keeping the energy at an almost unbearable peak. The assembled collective of Rudimental is vast, but the three core members Piers Agget, Leon "DJ Locksmith" Rolle, and Kesi Dryden are childhood friends from way back. Their frenetic blend of world, house, dubstep, soul and pop culminates for a propulsive party blend. Sweetly soulful Bridgette Amofah's vocals soared over the beats, while the Rudimental collective blew bubbles into the crowd. It was the perfect mix to segue day into dusk, providing fans a tasty appetizer before Rudimental's headlining set later that night.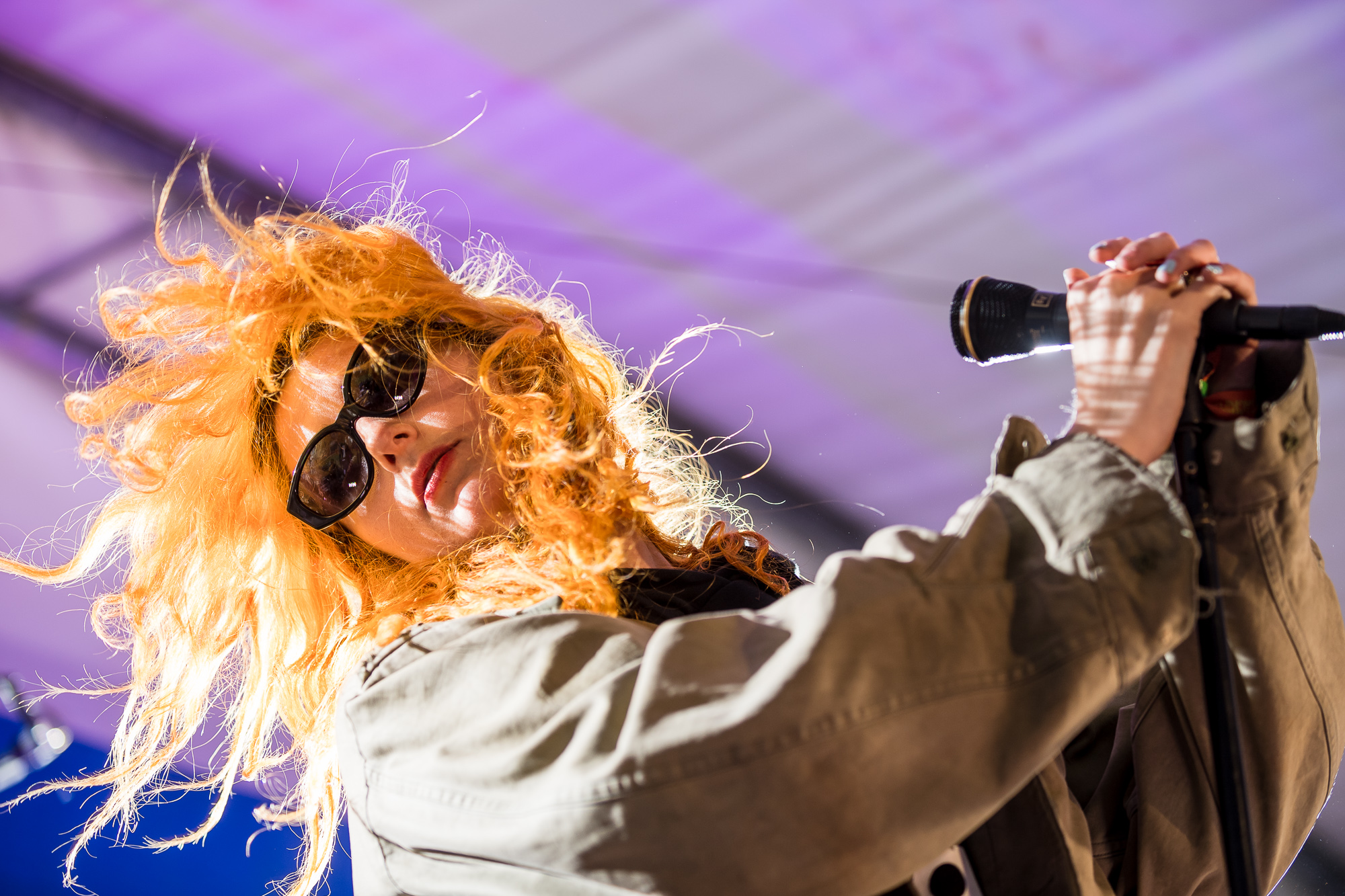 TAMARYN
With her shock of tangerine hair, Tamaryn cuts quite the impression, even before stepping on stage. The New Zealand native was raised on the fringes in a hippie commune environment, and her shoegaze, dream-pop aesthetic sounds otherworldly yet instantly relatable. Her third album, 2015's Cranekiss, marked a major step forward as Tamaryn embraced her pop sensibilities. Her set — including "I Won't Be Found," "Sugarfix" and "Cranekiss" — showcased her natural energy and ability to work a crowd. The otherworldly, Cocteau Twins-influenced aloofness has almost completely disappeared, and Tamaryn is ready for the main stage.