There are two types of smiles. The first comes from concerted approval; the second spreads reflexively. The former is often feigned, the latter is all natural.
Ricky Reed makes the second type. It's a sweltering April Friday in Los Angeles' steep Elysian Heights neighborhood when the pop producer's face bursts with ear-to-ear glee. We're in the basement studio of Reed's three-story compound, which houses the operations of the 33-year-old's new Atlantic Records imprint, Nice Life. Upstairs there's a modern living room with floor-to-ceiling windows overlooking the city below; downstairs, Reed runs his hands underneath a Sound City piano, looking for the sticker Tom Petty slapped on its undercarriage when it belonged to him.
"I had Rivers [Cuomo] in for a session the other day," Reed says, referring to Weezer's frontman. "And he saw this piano and told me he remembered using it in the studio for one of their records, and I crossed my fingers and hoped and prayed, and then he goes, 'I think it was Pinkerton.'"
The smile spreads across his face. He pumps his fist. "I knew there was something special about it," he says.
Plenty of stars would swear there's something special about the magic Reed makes behind the decks, too. Born Eric Frederic, the producer slowly has ascended the ranks of pop music's elite over the past half-decade; with a solo career of his own (as the leader of the Bay Area-indebted electro-rap group Wallpaper.), Reed has also helped redefine the sound of pop radio with his work for acts like Jason Derulo, Fifth Harmony, Twenty One Pilots, Pitbull, and Meghan Trainor. If you've heard a muscular horn hook or a bass line so funky your nose involuntarily wrinkles, odds are that he's behind it, but don't expect him to repeat his tricks. Every move he makes shifts his constantly evolving sound, making him tricky to pigeonhole and increasingly more in-demand. If you give him a chance, he'll flip the script with a grin.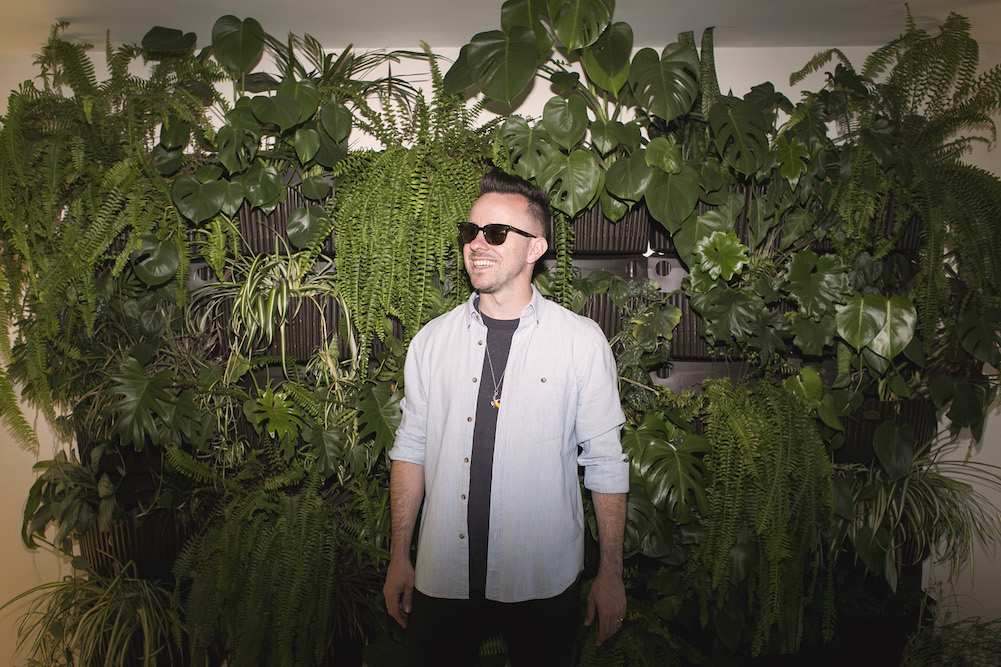 Reed was raised in Berkeley, California. As a child, he took piano lessons but hated them, instead crediting his love of music to local influence. Growing up as Oakland's vibrant punk scene clashed with "super-authentic local rap," Reed knew he wanted in on the action. "Early Green Day, AFI, Operation Ivy: All that's happening while local artists — E-40, Rappin' 4-Tay, Too $hort — are getting radio play," he says. "I'm in fourth grade, hearing 'Captain Save A Hoe' right while Green Day is breaking. That's a big influence on me, because when I produce a rock record, I have the soulfulness of R&B and rap productions in mind, and when I produce a rap or funk or soul record, I have the directness and the power and the heaviness of a great rock recording in mind. They're inextricable to me."
After disbanding his high-school punk group, Reed enrolled at UC Berkeley, where he juggled a prog band with a side project that was meant to be a parody. "Wallpaper. was a satire to poke fun at what was happening in pop culture," he says. "But I was in college, and, motivated by meeting girls, I decided to start doing music that I could actually perform at parties."
The producer says Wallpaper. was informed by Oakland's gritty, fast-paced hyphy rap scene. Reed's music emulated the sounds of the Bay, emphasizing bass and taking clues from E-40 and the Federation.
Wallpaper. put out their first album, Doodoo Face, in 2009, on the Los Angeles indie Eenie Meenie Records. The clanging, Auto-Tuned effort was incredibly of its time, and successful in its attempt to spoof the Flo Rida-fication of pop. "You see baby, my name is Ricky Reed, and, well, I've come from the ocean floor to the liquor store," a pitched-up Reed warbles on the album's first track, "Indecent." It's goofy stuff.
It took him by surprise when Wallpaper. actually built some momentum; what was meant to be a spoof instead became entirely real, mirroring the way listeners flocked earnestly to the Beastie Boys around the time Licensed to Ill landed. Still at Berkeley, Reed buckled down on his studies, majoring in western music composition and studying West African drumming with a Guinean professor named CK Ladzekpo. "There was a synchronicity to [studying with him and working on Wallpaper.] that stuck with me, and that still informs my music production now," Reed says.
Shortly thereafter, Wallpaper. signed to Epic Records and played Coachella. In 2013, the outfit released Ricky Reed Is Real, their second album and first under a major-label deal. Success didn't immediately come with the move, though; still living in San Francisco at the time, Reed says he washed dishes at Gap's corporate cafeteria. "I wasn't doing a great job supporting myself," he recalls. "From the outside, we're headlining pretty big venues, getting big press — all the stuff that looks like, 'Oh, this guy's gotta be doing okay.' But I wasn't sustaining."
In 2013, a Reed demo meant found its way to Jason Derulo's team. Though Missy Elliott initially wanted the track, with its Balkan Beat Box sample, Derulo wound up recording "Talk Dirty" over Reed's production instead.
The sax-heavy "Talk Dirty" hit the Internet in August 2013. It charted overseas first — Reed remembers the pride he felt in telling his parents the song had hit No. 1 in Australia — and quickly burned up the U.S. Hot 100 thereafter. It peaked at No. 3, a huge win for a Top 40-untested producer. After the song's success, Warner Bros. pulled Reed back into the studio with Derulo, where the two banged out "Side FX" and the slide-whistling "Wiggle," the latter of which topped off at No. 5. Soon after, Wallpaper. joined Derulo to record and perform on tour. Twelve songs came out of the sessions, though only one — Everything Is 4's "Get Ugly," on which Reed gets a shoutout ("Hey Ricky, this beat gives me that ugly face, man!") — has seen the light of day.
"A lot of the other ones we made are very strange," Reed remembers. "[They push] into territories that are bordering on psychedelic and P-Funk-like."
Derulo says he was drawn to working with Reed because the producer offered something left of center. "A lot of my biggest songs were [produced by] people that have never had a hit before, so I'm not the type of person who just looks for a name," he explains over the phone. "['Talk Dirty'] felt different, it felt new, it felt fresh. That to me is the most appealing, when something just makes you [say], 'F**k, whoa, what's that? That's new.' That's what's interesting about Ricky. He creates things that really cut through."
In 2014, Reed produced hit singles for Pitbull (the flamenco-flavored "Fireball") and Fifth Harmony (the similarly horn-reliant "Bo$$"). "I wasn't that familiar with [5H], and that helped," he says. "I didn't know any of the dynamics — who's usually lead, who's not usually lead — so we had them all sing the song top to bottom. Immediately in the verses, I was like, 'Normani [Kordei], you got this. You're killing this one. Let's have you kind of float towards the surface.' Somebody at the label was like, 'That's awesome. She traditionally doesn't do the lead.'" He's since cut two more tracks with Fifth Harmony — "like, really f**king good songs" — that have yet to be released.
Reed says labels soon began calling with requests to duplicate his hits. "The very first thing was, 'Can we get more of those? Can we get more saxophone?'" he says. "I told my manager right from the get-go, 'We can make a nice chunk of change cashing in, and then I could go sell insurance, or we can stay a couple steps ahead.'"
Instead, Reed booked projects with the alt-pop duo Twenty One Pilots and the Colombian tropical group Bomba Estéreo. "I have a short attention span, to some degree," he says. "I need to do different s**t. I think because I didn't think of myself getting into writing and production since I was younger, I could get bored of it if I don't continue to pivot." Six of the songs on Twenty One Pilots' 2015 album, Blurryface, are Reed productions, including the band's first crossover hit, "Tear in My Heart," a piano-based rock song unlike any of Reed's other smashes. The album itself has sold just shy of a million copies since its release.
There's no keeping him away from mainstream pop, though. In early February, Meghan Trainor called him fresh from a meeting with Epic Records head L.A. Reid. She'd been told her sophomore album (Thank Out, released earlier this month) needed more hits. Three months later, Reed's name appears on the production credits for all but two of Thank You's 12 tracks, including the '90s-nodding lead single "NO," the "Scream and Shout" for millennials that is "Me Too," and the tropical kiss-off "Better."
"I wouldn't say that [Meghan and I] butted heads, but there was definitely some healthy prodding on my end," he says. "She's always been such a brilliant songwriter and singer. She was raised around Soca and Caribbean music, so all I did was say, 'Let's expose all this. Let's actually be less conscious about stylistically drilling it down to a certain thing, and experiment.' Once we wrote 'NO,' we opened the Pandora's box that we couldn't close." Thank You launched with 107,000 equivalent units sold in its first week, charting at No. 3 on the Billboard 200.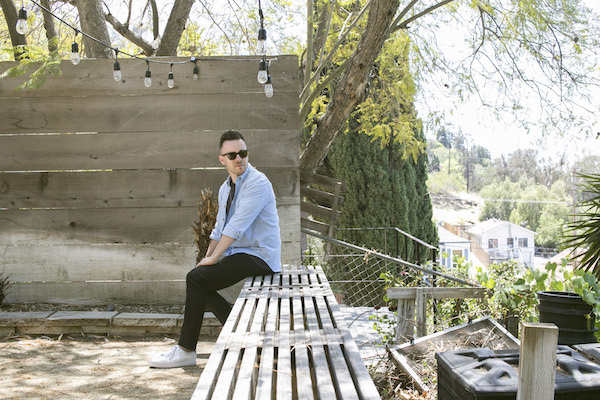 After Reed finishes our conversation, Nice Life signee Lizzo bounds into the studio with a laptop tucked under her arms. The Minnesota rapper is here to play Reed new demos. Though she only just released Big GRRRL Small World this past December, Lizzo has been working with the hit-maker for a year on that album's follow-up. In March, she released the glorious self-worth anthem "Good As Hell," the retro-soul lead single from the Barbershop: The Next Cut soundtrack.
"These people in the industry… they don't listen," Lizzo tells me later. "They're just not listening to [women], so at the very core of it, to work with somebody who I know listened to me and my music and my message prior to meeting me, and wanted to respect that, and create a greater platform for it… It is amazing."
"There's a lot of visionaries who are making the best stuff, and know they're making the best stuff, so when somebody makes a suggestion, they shoot them down," she adds. "Ricky doesn't do that. Instead of creating a place of intimidation or fear, he's created a place of mutual respect."
Derulo agrees, noting that his own work ethic meshes perfectly with the producer's. "I'm the f**king prickly motherf**ker that wants to try this and that until we beat and batter a song [so] it's as great as it could possibly be," he says with a deep chuckle. "Every f**king drum pattern, every clap, every snap. He'll keep doing these edits to appease me. He never says no. He's always willing to try."
Beyond Lizzo's in-progress LP, Reed has also produced Phantogram's upcoming third album. "I think the most glaring thing about it is that it's really dark," he says. "[Lead singer] Sarah [Barthel] lost her sister during the making of this album. We were about five or six songs in. Becky passed away, and even before then it was a pretty dark album. It's very affronting. But also, it has some of the biggest songs they or I have ever been a part of. Trying to pin it down into a genre is next to impossible."
As Reed leans back in his chair to listen to Lizzo's new cuts, she hits play and the speakers begin to rattle. She raps along to collaborations with Dev Hynes, MNDR, Al Shux, MNEK, and DJ Dahi. Of the seven songs she spins, there's not a weak one in the bunch. Reed, however, thinks more analytically. He's constructively dismissive of some, and shelves others entirely.
When one chorus sends out room-rattling bass from the speakers, I look over at Ricky, who's turned his back to the room, hands folded in his lap as he listens. The chair swivels. He looks at Lizzo and grins, clapping his hands together. Ricky Reed approves. That's how hits are made.