Juliana Hatfield has decided to sell a handwritten letter sent to her from Kurt Cobain, a choice she's written about for the Talkhouse. The note is short but essentially thanks her for writing the song "Nirvana," which Hatfield says is "about my big love for Nirvana's first album, specifically for the song 'Negative Creep' which had inspired me so much."
Cobain also apologizes for "snubbing" Hatfield at a post-show meet-and-greet, something he blames on being "disoriented because of all the classic after show meet and greet grossness that goes on." Here is the note in full below: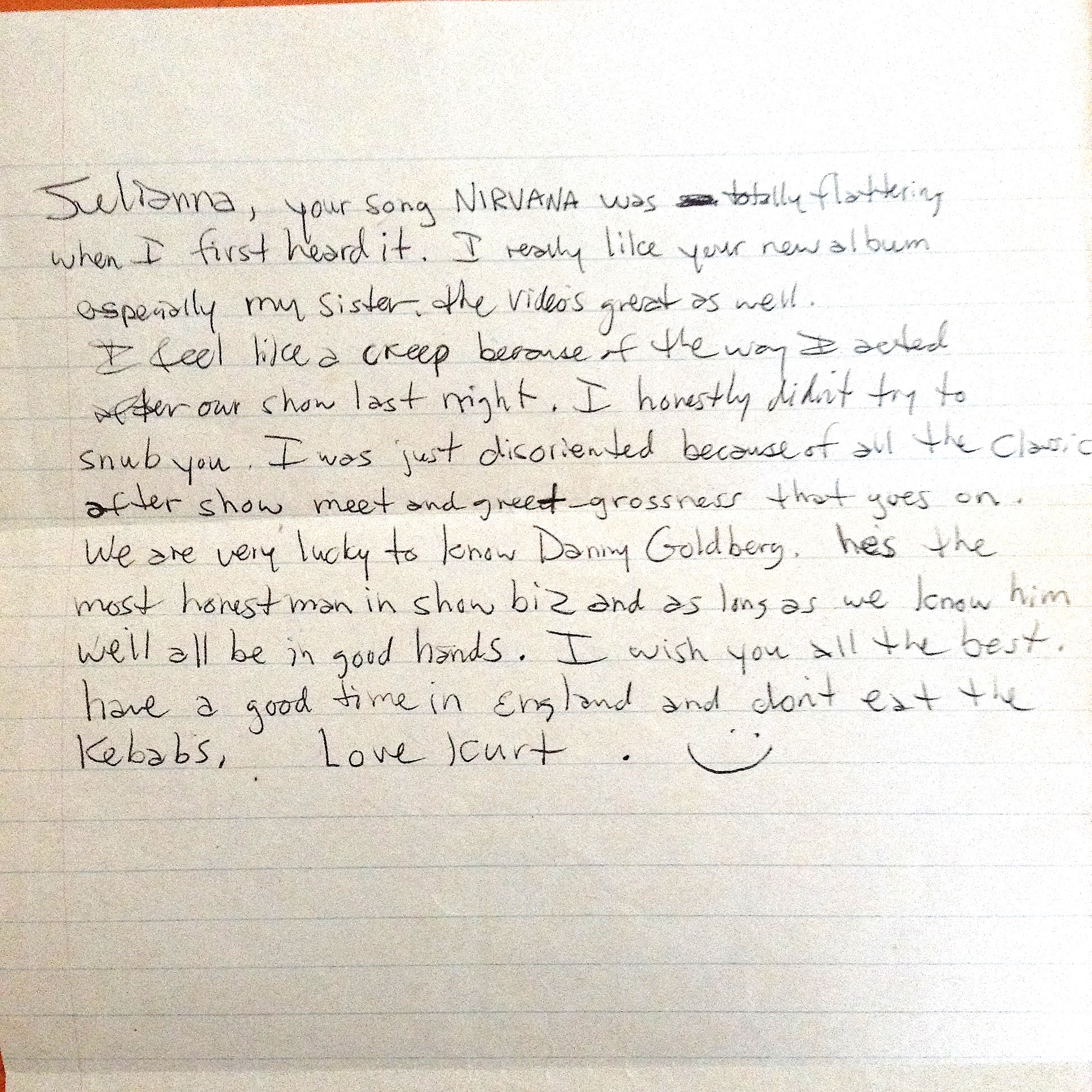 In her own essay, Hatfield explains why she is willing to part with the letter. (And why she might not.)
The historical and personal detail in the letter makes it valuable as an artifact. So, regardless of whether or not I will be remembered by rock history, I still believe there must be someone out there—some rich, rabid Nirvana fanatic— willing to pony up for this rare, one-of-a-kind, touched-by-Kurt document. And if you are interested in buying the letter, I will consider any offer of at least $20,000. Because I have rent to pay. But I won't give it up for any less than that. And even then, I still might decide, at the last minute, to keep it.