It was only last June that art-pop personality Jenny Hval released her fifth album, Apocalypse, Girl. Now, the Norwegian songstress has announced that she'll release a follow-up called Blood Bitch on September 30 via Sacred Bones.
Hval described the album's themes in a statement, which you can read in full below.
Blood Bitch is an investigation of blood. Blood that is shed naturally. The purest and most powerful, yet most trivial, and most terrifying blood: Menstruation. The white and red toilet roll chain which ties together the virgins, the whores, the mothers, the witches, the dreamers, and the lovers.

Blood Bitch is also a fictitious story, fed by characters and images from horror and exploitation films of the '70s. With that language, rather than smart, modern social commentary, I found I could tell a different story about myself and my own time: a poetic diary of modern transience and transcendence.

There is a character in this story that is a vampire Orlando, traveling through time and space. But there is also a story here of a 35-year old artist stuck in a touring loop, and wearing a black wig. She is always up at night, jet lagged, playing late night shows – and by day she is quietly resting over an Arp Odyssey synthesizer while a black van drives her around Europe and America.

So this is my most fictional and most personal album. It's also the first album where I've started reconnecting with the goth and metal scene I started out playing in many years ago, by remembering the drony qualities of Norwegian Black Metal. It's an album of vampires, lunar cycles, sticky choruses, and the smell of warm leaves and winter.
Along with the record announcement, Hval also shared a new single called "Female Vampire." You can listen to that below, plus check out album art and upcoming tour dates.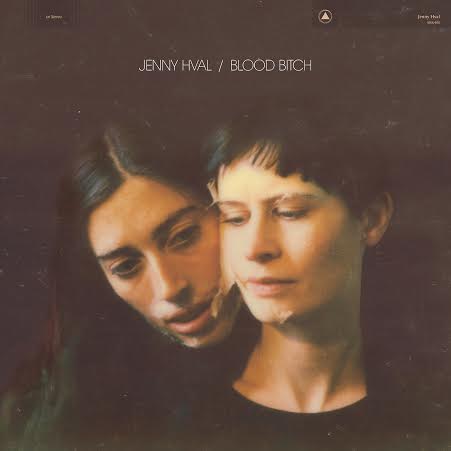 Blood Bitch track list:

1. "Ritual Awakening"
2. "Female Vampire"
3. "In The Red"
4. "Conceptual Romance"
5. "Untamed Region"
6. "The Great Undressing"
7. "Period Piece"
8. "The Plague"
9. "Secret Touch"
10. "Lorna"
Jenny Hval tour dates:
June 3 – Duedingen, Switzerland @ Kilbi Festival
June 4 – Barcelona, Spain @ Primavera Sound Fest
July 16 – Chicago, IL @ Pitchfork Festival
August 5 – Katowice, Poland @ Off Festival
September 1-4 – Larmer Tree Gardens, United Kingdom @ End of the Road
September 14 – Oslo, Norway @ Ultima Festival
September 30 – New York, NY @ Le Poisson Rouge
October 18 – Manchester, United Kingdom @ Soup Kitchen
October 17 – Glasgow, United Kingdom @ Stereo
October 19 – London, United Kingdom @ Oslo
October 21 – Brussels, Belgium @ AB
October 24 – Luzern, Switzerland @ Suedpol
October 22 – Paris, France @ Point Ephemere
October 26 – Berlin, Germany @ Kantine am Berghain
October 27 – Amsterdam, Netherlands @ De School
October 28 – Hamburg, Germany @ Kampnagel
October 29 – Copenhagen, Denmark @ Jazzhouse
November 11 – Los Angeles, CA @ Resident