We didn't set out to highlight the most gorgeous-sounding music from the up-and-comers on this year's Sasquatch! bill, but it's a welcome coincidence. You'd be hard-pressed to find a more scenic music fest than this northwestern gem seated along the Columbia River canyon in tiny town called George, Washington. The 15th annual celebration, running May 27 through 30, will be headlined by the likes of the Cure, Disclosure, Florence + the Machine, and Major Lazer, but you know all about those guys already. Here are some can't-miss names from the lower half of the poster.  
TAMARYN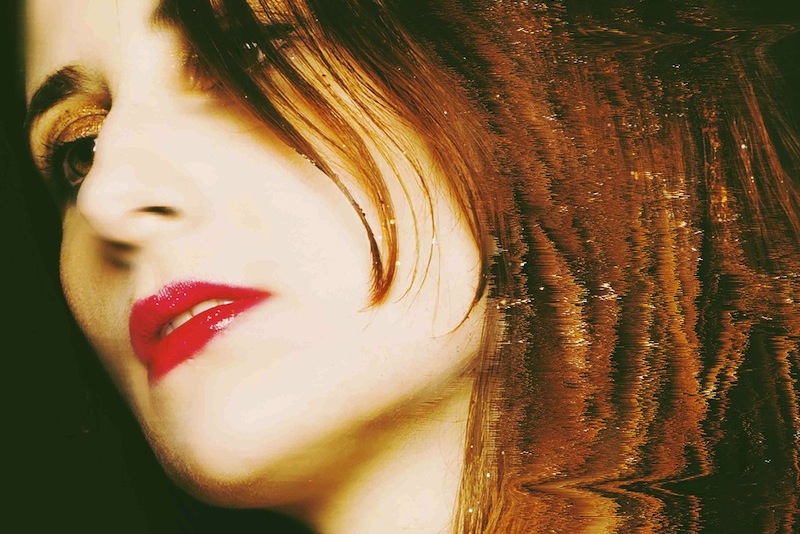 The Sound: A shoegaze star burns her sneakers, buys a synth, and goes phoenix.
The Story: New Zealand-born Tamaryn Brown spent the first few years (and two albums) of her career basking in the hazy, heavy guitars and drifting opioid vocals of genuine '90s-style shoegaze. With 2015's Cranekiss, she became an art-pop goddess. "Hands All Over Me " signified the change, moving her voice — suddenly crystal clear in its seductive sound and intent— to the front of a glistening, driven combination of Gary Numan synths, pounding electronic drums, chiming effects and, yes, My Bloody Valentine-like bursts of buzzing atmosphere. Tamaryn's transformation was born of a move from San Francisco to New York City, and a new collaboration with producer Jorge Elbrecht (the sonic wizard behind Violens and Lansing-Dreiden) and co-writer Shaun Durkan, also of lo-fi posse Weekend. But the project is fueled by Brown's fully realized vision — a darkly gleaming thing she's unleashed in other arenas too, from reshaping Dum Dum Girls' image ahead of their last album, to overseeing the score for Bret Easton Ellis' new cult-focused serial The Deleted. Oh, and she directs videos too — peep the Lynchian "Sugarfix," where Brown goes the way of Laura Palmer.
The Song: 
SOAK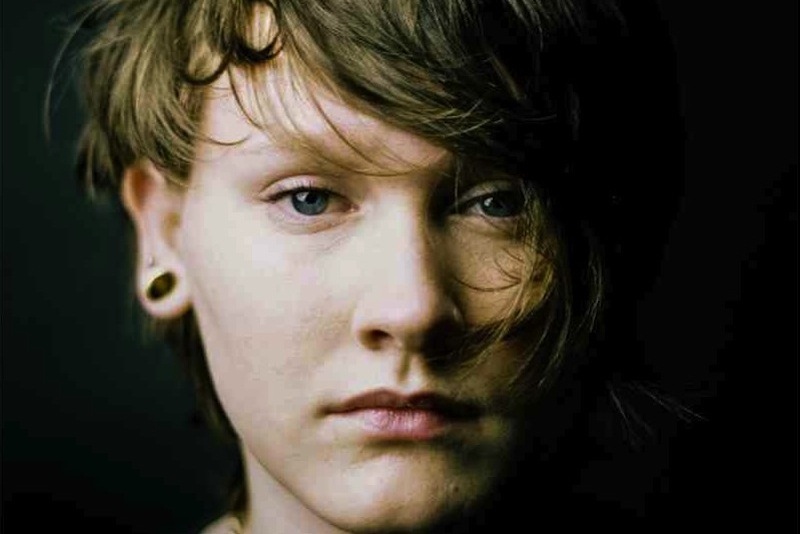 The Sound: A teen's diary entries animated and set swaying to psychedelic folk.
The Story: "The teenage heart is an unguided dart," sings Bridie Monds-Watson on "B a noBody," softly plucking her guitar. "We're trying hard to make something of what we are." The Irish singer/songwriter was 18 when she recorded that line— the opening words of 2015 art-folk opus Before We Forgot How to Dream — and she can now consider the lyric a prophecy self-fulfilled. Back then, she was touring Europe's skate parks gratis. More recently, she supported Lumineers, had her LP called album of the year by U2 (on Twitter), and racked up a ton of awards (plus, a Mercury Prize nom). It's easy to see why: "Sea Creatures" is all about the alienation and absurdity of crossing over into adulthood, but her small voice sways nimbly through a breezy soundscape melding malt-shop pop with schmaltzy symphonics — it's the brand of trippy-meets-catchy that Richard Swift does so well (see LPs by Damian Jurado and the Shins), but rich with all of the unguarded playfulness and emotion of the artist's age. But SOAK transcends her own pomp and circumstance too, haunting the spare "24 Windowed House" with a voice that transmits an eon's worth of heartache.
The Song: 
LA LUZ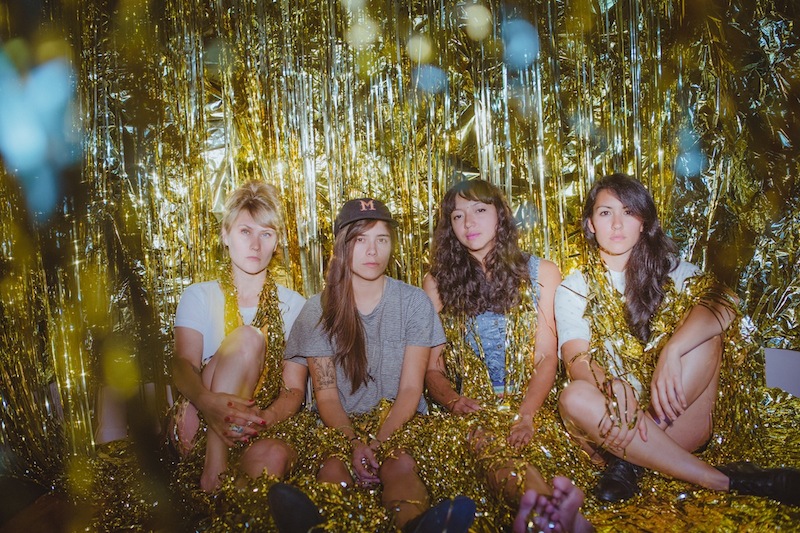 The Sound: Spooky surf-rock splashing up against a sun-baked psychedelic desert.
The Story: In 2013, only a year after this Seattle surf-rock quartet formed, La Luz's tour van hit a patch of black ice, slid into a concrete barrier, and — later, while they were waiting for AAA — was smashed by a semi. Somehow, this convinced the band to double down on everything. They hit the road even harder, moved to Los Angeles, and set up shop in a San Dimas surf shop to record 2015's Weirdo Shrine, a perfectly imperfect platter of shadowy prairie-punk, warped doo-wop, and beachy riffage. Ty Segall manned the boards while the women did their thing, marrying four-part close harmonies to raw jumbles of shimmery melody and tumbling rhythms led, of course, by Shana Cleveland's ripping fuzz-rocket of a guitar. Her deadpan drawl, as heard on "You Disappear," makes all their acid-dipped songs about loneliness, obsession, and death all the more spine tingling. "I don't want to go out except to the ocean where the wind is loud," she sings on "True Love Knows." Thankfully La Luz have a habit of not only bringing the noise, but also the seaside, to whatever stage they play.
The Song: 
KEVIN GARRETT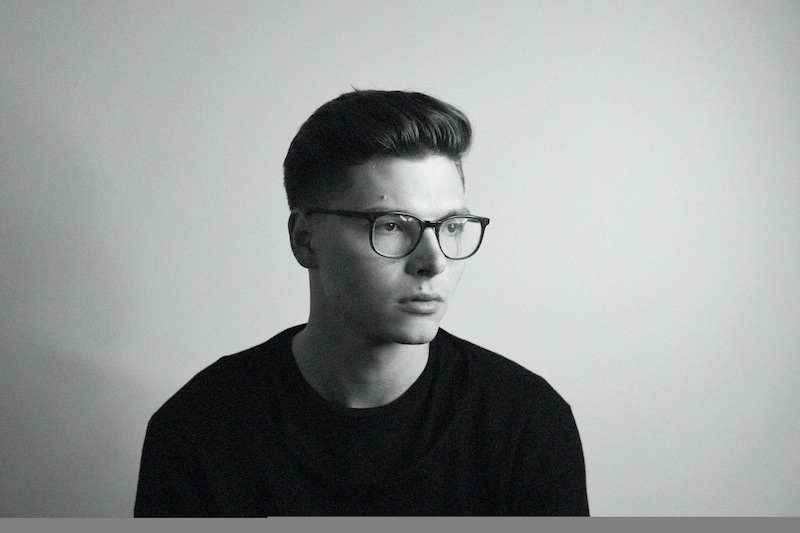 The Sound: Electronic R&B lemonade for those tired of eating love's lemons.
The Story: You may not know the man's name but you've heard his work, even if you only listened to, say, the first 10 seconds of Beyoncé's Lemonade (and let's be real—nobody stopped there). That's because this Pittsburgh-born, Brooklyn-based singer co-wrote and co-produced the opening salvo of that R&B-pop masterwork, "Pray You Catch Me," a song that bears his hallmarks: dramatic piano hits, rumbling bass synth, slowly gathering ether, and incredibly soulful vocals. On Kevin Garrett's very aptly named debut EP, Mellow Drama, he flexes his own pipes amid that moody mix, landing somewhere between the lonesome falsettos of James Blake (an obvious production influence) and the emotive belting of Sam Smith, who's shared his love for the song "Coloring." That heartbreaker of a single wrestles with a lover who can't commit while sonic storm clouds gather in a gradual swell of melodic low end shot through with lightning strikes of live percussion. For her part, Katy Perry tweeted a link to "Control," a quieter number that plumbs even deeper pain: "Say you don't believe in me, just so I can finally leave," Garrett pleads. It's gorgeous sadness.
The Song: 
BRIANA MARELA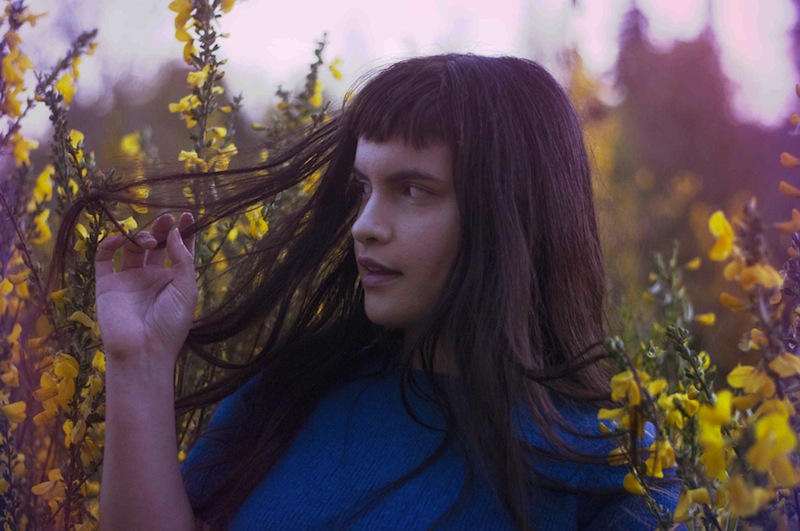 The Sound: Northwestern forest sprite discovers great beauty under Icelandic skies.
The Story: Briana Marela is used to doing it herself. She learned to design her own digital instruments at Washington's Evergreen University, and began weaving lush magic from hushed sung loops and ethereal beats in the Olympia house-show scene. So when Sigur Rós producer Alex Somer invited her to Iceland to record, her blissful little world amongst the trees was blown wide open, to the listening world's benefit. All Around Us is as intimate and wide-eyed romantic as the woman's earlier output, but made all the more enveloping thanks to the unorthodox strings of amiina, the odd audio toys Somers keeps, and percussion from múm's Samuli Kosminen. For all of her compositional genius, Marela is a one-of-one vocal force, sounding as if she's singing through a perpetual smile as she unfurls pretty, plainspoken poetry: "Held him close, he kept me closer/A tender spark began to fill the room with light/And we were happy for the day," she coos on "Surrender," over a rich tapestry of airy instruments and effects. If you haven't already caught her on the road with Jenny Hval or Waxahatchee, you'll be all the more delighted by her lithe live trio.
The Song:
Catch intimate bonus sets from all of these artists and many more at the Toyota Music Den at Sasquatch, hosted by SPIN along with our friends at Stereogum, BrooklynVegan, and VIBE.