"This One's For You," David Guetta's collaboration with Zara Larsson, seemed harmless enough when it was released earlier today, but it seems that's not the case for DJ Snake and Diplo. The producers believe "This One's For You" rips off "Lean On," Major Lazer's 2015 hit with MØ. The two EDM stars bluntly accused Guetta of biting in a series of tweets on May 12.
DJ Snake threw the first shots by calling "This One's For You" the "fake 'Lean On'" and dismissing it as "horrible." He also tweeted a picture of a dildo stuck to a Guetta poster. The tweets have since been deleted, but they were screencapped by YourEDM.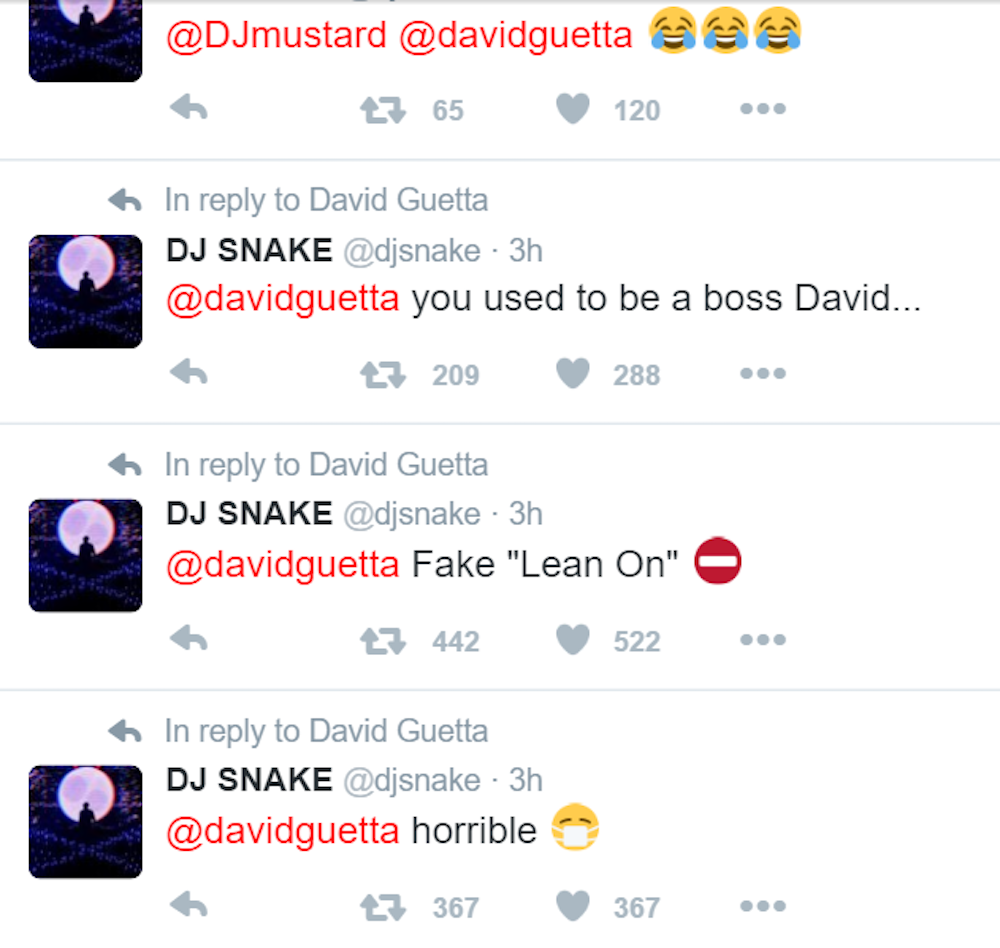 Diplo joined in and tweeted "you not above us @davidguetta .. U can't rip us off and go unnoticed .. It's a small community here." He deleted that tweet but the ones that refer to the incident without naming names remain on Diplo's Twitter feed. You can read the tweets and listen to the songs in question below. For the record, neither Guetta nor Mø has responded to the accusations.
I respect my elders but when they straight jack us its clap back season – 🌽🌽🌽🌽🌽 that is all

— dip (@diplo) May 12, 2016
And It's hard to be my elder cuz I'm old af

— dip (@diplo) May 12, 2016