Charles Bradley doesn't want your pity. Not for the years he spent homeless in New York City, or hitchhiking across the country looking for a cooking job and the occasional singing gig. Not for the 30 days he spent in a California jail, held for assault with a deadly weapon after he used a knife in self-defense against a white attacker. Not for the loss of his brother, Joseph, who was shot and killed by one of Charles' nephews. Not for the late-in-life success that's caused select family members and friends to peg him as some sort of racial traitor, a panderer to white people. And especially not for the 2014 death of his mother, Inez, who became his closest friend after decades of estrangement.
The 67-year-old singer, also known as the "Screaming Eagle of Soul," would rather carry all of that pain alone and try to heal some of yours. "I want to sit in my own sorrow, cry it out, talk to God, and say, 'Give me strength, wisdom,'" he says of his grieving process. He's relaxing on a black leather couch in his manager's New York City office before his first performance on the Late Show With Stephen Colbert, fresh off a few weeks in Europe playing to sold-out crowds and doing multiple interviews.
No one would fault him for being sick of discussing the myriad miseries he's survived. But Bradley readily relives these stories, then asks what's going on in your life: How are you doing? Are you close with your family? How are they? What do you think about having kids? "Sometimes I don't want to stop, even when the interview's over," he says, laughing in his gentle rasp.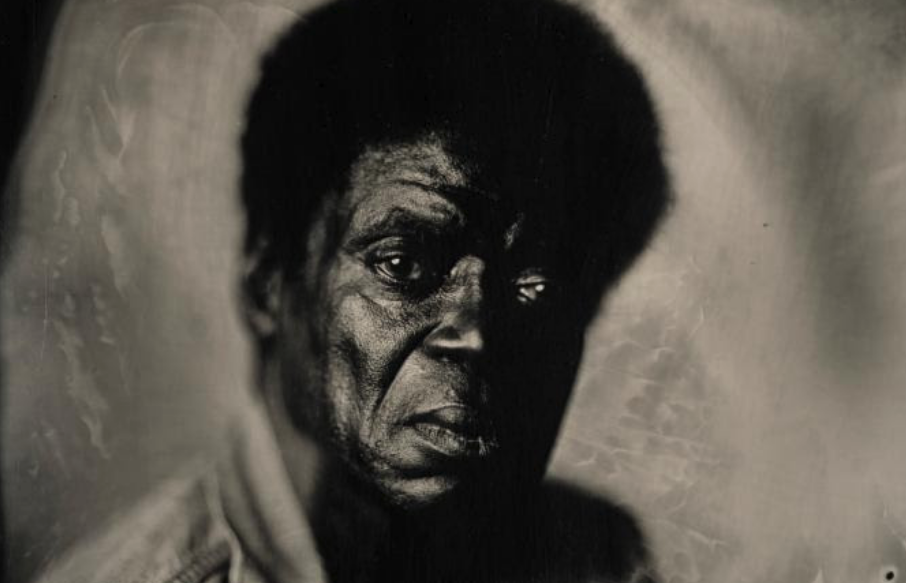 Later that night at the Ed Sullivan Theater, he'll perform "Ain't It a Sin," one of the standout tracks from his recently released third album, Changes. Its refrain includes the lyric, "If you ain't gonna do me right, I might just do you in," which he says is his way of expressing his anger over the things he's been through, and trying to convince everyone that it's a sin to do wrong to each other.
Bradley originally recorded it and the title track, a cover of Black Sabbath's 1972 ballad, while his mother was dying in 2013. The idea for the latter came from his longtime collaborator and confidante, guitarist and producer Thomas Brenneck, who's played with Bradley since Daptone Records founder Gabe Roth discovered the singer performing in a Brooklyn bar in the early 2000s as a James Brown impersonator named Black Velvet.
"I never heard of that guy [Ozzy Osbourne] before," Bradley admits. "At first, I couldn't sing ["Changes"]. Every time I do it, I want to cry. The last part is so serious: 'It took some time to realize / I can still hear her last goodbyes / But now all my days have turned to tears / I wish I could go back, mama, and change these years.' That's so touching to me."
As Bradley's dark eyes well up, it's easy to think that the once-rocky relationship between mother and son is replaying in his mind. When Bradley was less than a year old, Inez left him with her mother in Florida. At 8, he moved to Brooklyn to live with his mother and his other half-siblings. At 14, he saw James Brown at the Apollo in Harlem, and would go home and practice the Godfather's moves using a broomstick as a microphone. That same year, fed up with the family's strife and poverty, he ran away, usually living on the subway. He left New York at 16, joining the Job Corps to work as a cook around the country. Eventually, Inez took a Greyhound to California and asked Bradley to come home so they could get to know each other. It was 1996. He was pushing 50.
"She said, 'Son, I know you got a whole lot of force against me, but you don't know what I had to go through,'" he says. So they talked. One of Inez's stories, which Bradley said he'll only retell now that she's passed on, was particularly difficult for him to hear, but gave him a better understanding of her character: Once, the father of one of Bradley's siblings physically abused her after a dispute over rent money, and she ended up shooting at him in self-defense. (Unlike Bradley's 1977 assault case, she was released a day later.)
They forgave each other for the rift. Whatever money he earned, from odd jobs around Brooklyn or his 2011 debut album, No Time for Dreaming, he shared with her: "If I had ten cents, I'd say, 'Here, ma. Here's five cents.'" He became her protector in ways she had never been for him. And when her health began to fail in 2013 — just as he was enjoying the success of his second album, Victim of Love — he was despondent.
"She was very sick, and I knew she was leaving. She said, 'Son, I can tell the world now. You're my heart. You've always been there for me.'"
Inez left Bradley her house, where he currently lives with a younger sister, but the property hasn't given him much joy. Some of his family wants a financial cut, so he's thinking of selling. "I told my lawyer, I don't want to be bothered with none of them. This world's big enough. Let them go live their life and leave me alone." He dreams of buying a small place, maybe out in the country, where he can live quietly. "All I want to do is get me a piece of land someplace where I can say, 'This is home' and I got nobody bothering me."
https://youtube.com/watch?v=moiUyFQQE-0
Knowing he's a bit of celebrity, friends and neighbors also frequently hit Bradley up for money (he's often too generous to refuse), or call him out for working with white musicians, having white fans, and welcoming wealthier Caucasian neighbors to his rapidly gentrifying neighborhood of Bedford-Stuyvesant, Brooklyn. "Maybe that's why down in the 'hood I don't have too many friends, because I want change," he says. "A friend of mine said, 'You see all the white people moving into the neighborhood?' I said, 'It's beautiful.' They call me an ass-kisser. I say, 'Man, you don't even know that guy. Why you hating him? Because what his ancestors did?' If you're a real person, I don't care if you blue – I'm going to be your friend. Everybody's tired of all of the hatred and animosity. I just want to live."
But he's also inspired — the more Bradley sees a racially and politically divided country, the more he wants to get up and sing "God Bless America" and "Good to Be Back Home," the first two tracks on Changes. "This is where I was born and this is home and I love it. I ain't like a lot of things that I've been through, but I'm not going to condemn."
Romance is hard for him, too — twice, he says, he's met women who were "100 percent, totally with my spirit," but he closed up like "a cuckoo clock." He can open his heart to the world, but he's hesitant to put his own on the line. "I've fell flat on my face so many times, I'd rather be alone. I learned from the mistake, but I know I'm going to turn around and do it all over again," he says. He laughs and shakes his head, clasping his calloused hands on his cheeks as if to ward off a blush.
A few nights after our first meeting, Bradley headlines New York's Beacon Theatre for the first time. He's in full Screaming Eagle mode. He drops to his knees and thrusts his hips, changes in and out of capes and shiny jackets, and wanders into the crowd to embrace fans and give away roses, preaching love no matter what your faith is. He closes with "Changes," dedicating it to "my mama." It's devastating and beautiful.
When I see him after the show, he grabs me in a tight hug, then thumps a finger on my chest and tries to convince me that I have a lot of love in my heart, and that I need to get it out there. I thank him repeatedly, but selfishly, I just want him to get out there and find a nice lady to date. Brenneck tells him the same. "I ain't going to say yes, I ain't going to say no," Bradley says.
And why push him? After all the grief he's endured, he's still learning to let himself feel the kind of happiness that he brings to anyone lucky enough to spend a few minutes around him. Changes served as therapy for Bradley, and left him with a more optimistic outlook. "I don't know if there's any other things for me to see in this world," he says. Life is "bittersweet," but he has hope. "I'm looking through the tunnel. Before, I saw the darkness, and now I'm seeing a little light."