Last year, SPIN ranked all the various onstage tumbles and falls that musicians endured, because we get off on schadenfreude, that oh-so-German word that describes feeling pleasure from the misfortune of others. In this past week alone, though, 2016 has seen three major artists all eat s**t while attempting to perform live. Let's watch, over and over and over again.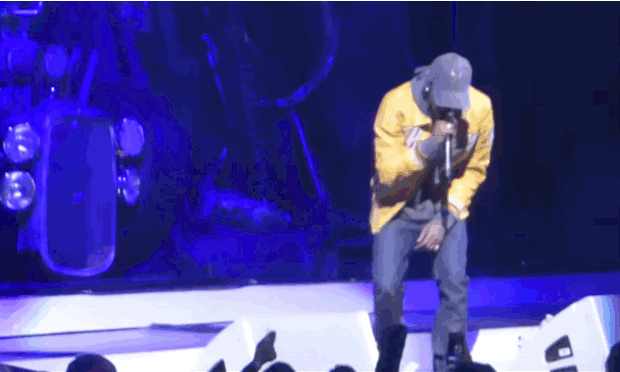 Travis Scott was opening for Rihanna's ANTI tour in Philadelphia on Sunday night when he suddenly and unexpectedly lost a battle with gravity. Scott plunged off the stage, and looked a little winded when a security guard cradled him in his arms like a baby and propped him back up. 7/10.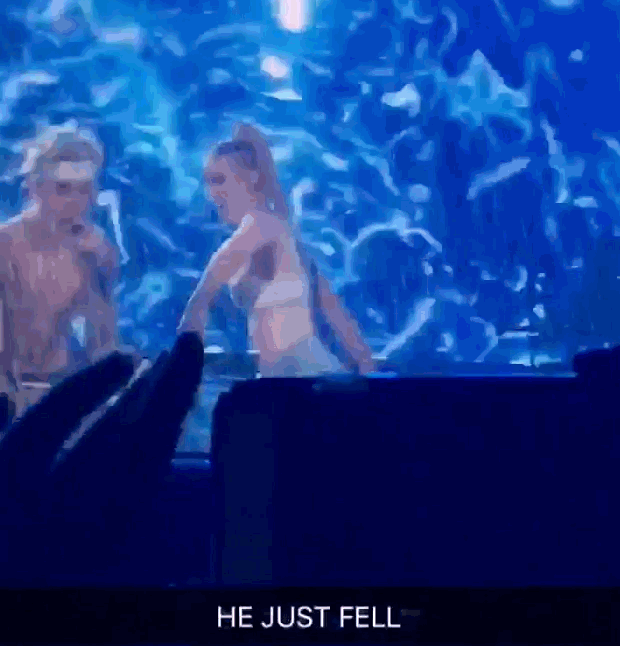 Justin "The Biebs" Bieber was performing "Sorry" during a Kansas City show on Wednesday, and wouldn't you know it, a sloshing, wet stage and faux rain can turn a concert into a Slip'N Slide. The Purpose singer ate it hard. Let's watch from an alternate angle: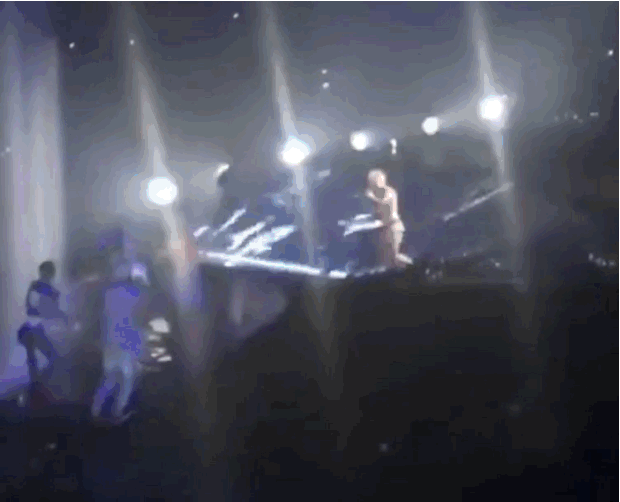 Amazing. 8/10.
Demi Lovato also fell on Wednesday, when she tripped at WE Day at the Forum in Inglewood, California. It wasn't too bad a tumble, but, man… tumbling really seems on-brand for the Confident singer. Heck, let's watch that again from an alternate angle too: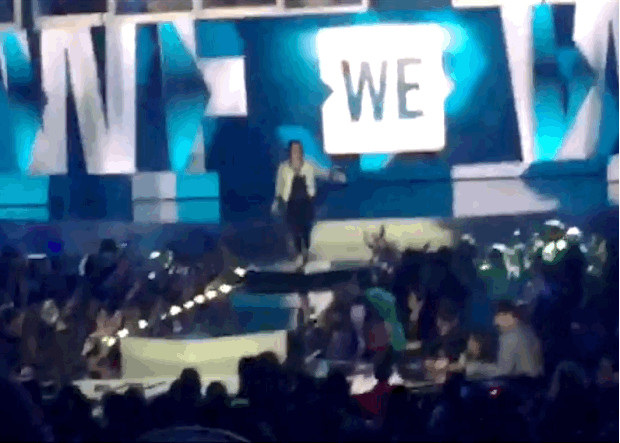 Iconic. 6/10.