Photo credit: Jesse Lirola
Shop the look – Stretch 1969 true skinny jeans / Distressed muscle tank
Cloves — a.k.a. Kaity Dunstan — is in a particularly good mood today because her socks actually match. The stripped-to-the-bone tracks on the Melbourne native's debut EP Xiii (produced by hitmaker Justin Parker of Rihanna and Lana Del Rey fame) make the 20-year-old singer-songwriter sound like an old soul. The single "Frail Love" has only a mournful piano to accompany Dunstan's delicately powerful range, her voice simultaneously breaking and healing hearts. There's a confidence and maturity to Dunstan's songs of forgiveness and hard-bitten young love, wisdom won through years of playing some of Melbourne's toughest dives (where Dunstan has been sneaking in to play since the age of 13). You grow up hard in that kind of environment, and Dunstan's style, from the casual denim to Halloween-themed socks, are evidence of a young woman confident in her own skin and style.
When did you first discover your voice? Were you a natural born talent or did it take practice?
I'm still discovering my voice because I still freak out that I don't know what I'm doing [Laughs.] I'm constantly working on it and constantly learning. I definitely used to be a lot worse. I used to take gospel lessons, but to be honest, I'm still a work in progress.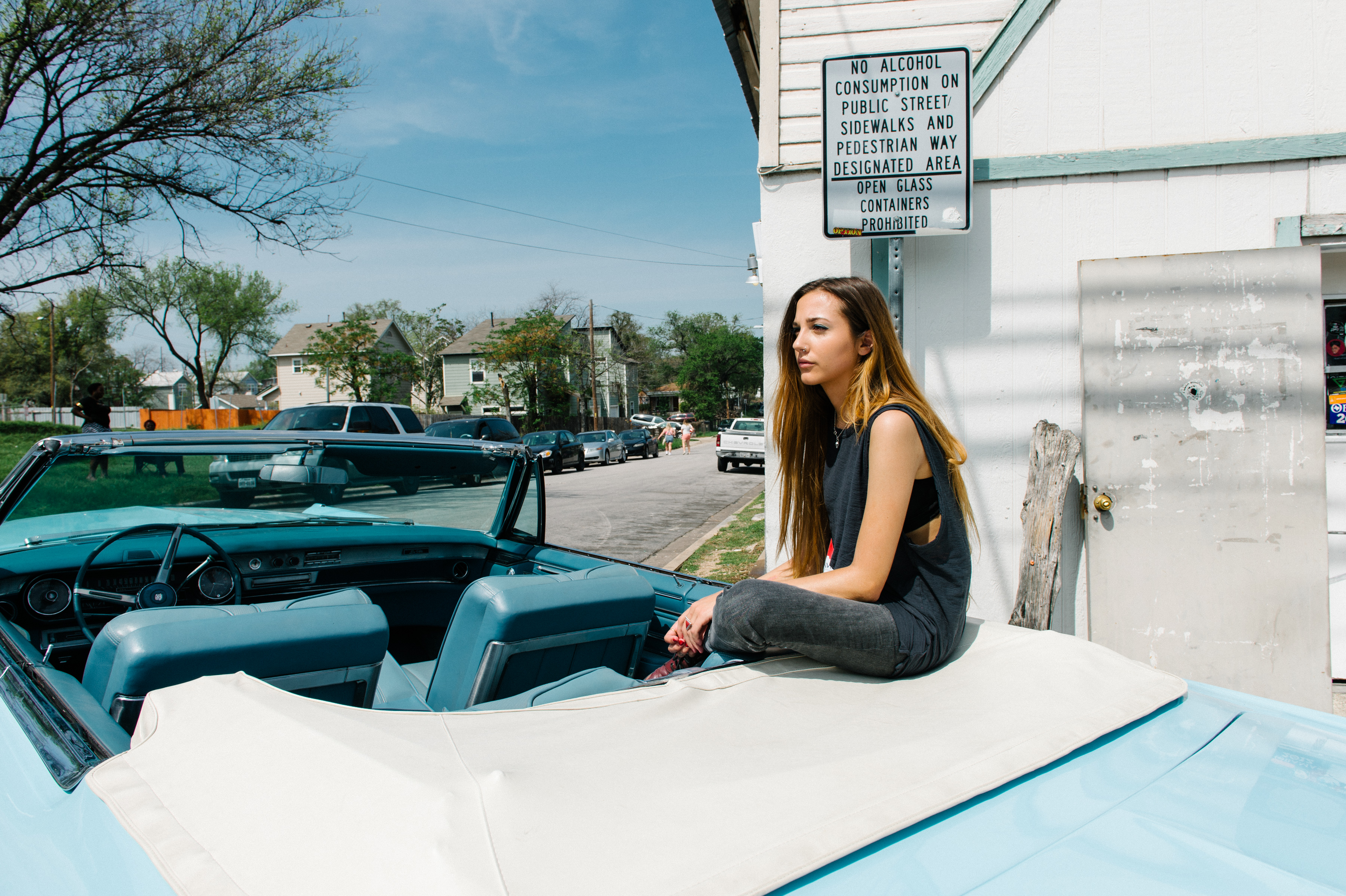 Photo credit: Jesse Lirola
What are the biggest differences between the music scenes outside Australia?
I'm living in London at the moment, but they're all very different. I think my taste lends itself more towards London. Australia can tend to be more electronic, but a lot of my favorite artists are from London.
Tell me about your style. You seem to have a pretty chill, jeans and T-shirt vibe.
I think I dress for whatever mood I'm in that day. If I'm in a really bad mood I'll wear lots of dark colors. Today I'm really cheerful so my socks actually match. It's very casual and I do like T-shirts and jeans. Basically anything that keeps me comfortable and warm, because I'm always cold [Laughs.]
Does Justin Parker always push you to step outside your comfort zone or is he pretty calm in the studio?
I love working with him. I think he's one of the most talented people I've ever worked with. He's got this insane knowledge and love for all kinds of music. He's cynical and optimistic at the same time. I've really learned a lot from him.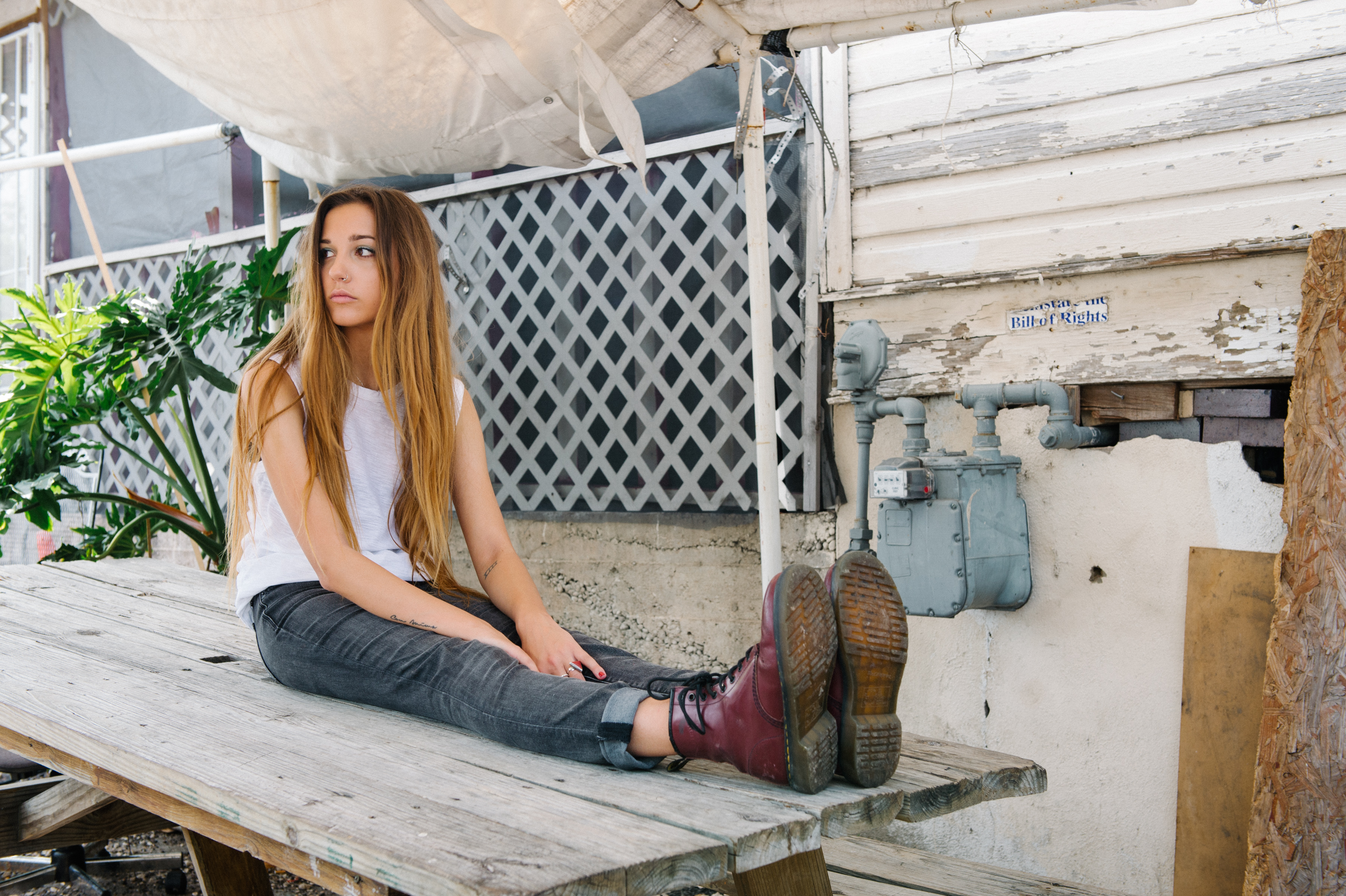 Photo credit: Jesse Lirola
What did you listen to growing up?
My first influences were Amy Winehouse. She was an incredible person and talent. I also loved Fiona Apple and Etta James. Then I moved on to more band stuff like Arctic Monkeys and the Black Keys. I love Paolo Nutini. His last album is great. My parents were really into Carole King.
Would you be comfortable headlining festivals?
Along with nerves, I get really excited about playing. I'm so happy to be here right now. I don't think I'm at a place where my live set is where I want it to be yet. Right now I have an acoustic guitar and piano and I still want to improve it. I really want a sick, full band. So the live show isn't there yet, but it's slowly progressing as I write more songs. It is a dream of mine to headline a festival.
What's a perfect day-off for Cloves?
Because I've been living in London and it's been so cold, I just want to lie on the beach and relax it out. I also want to go quad biking and get another tattoo.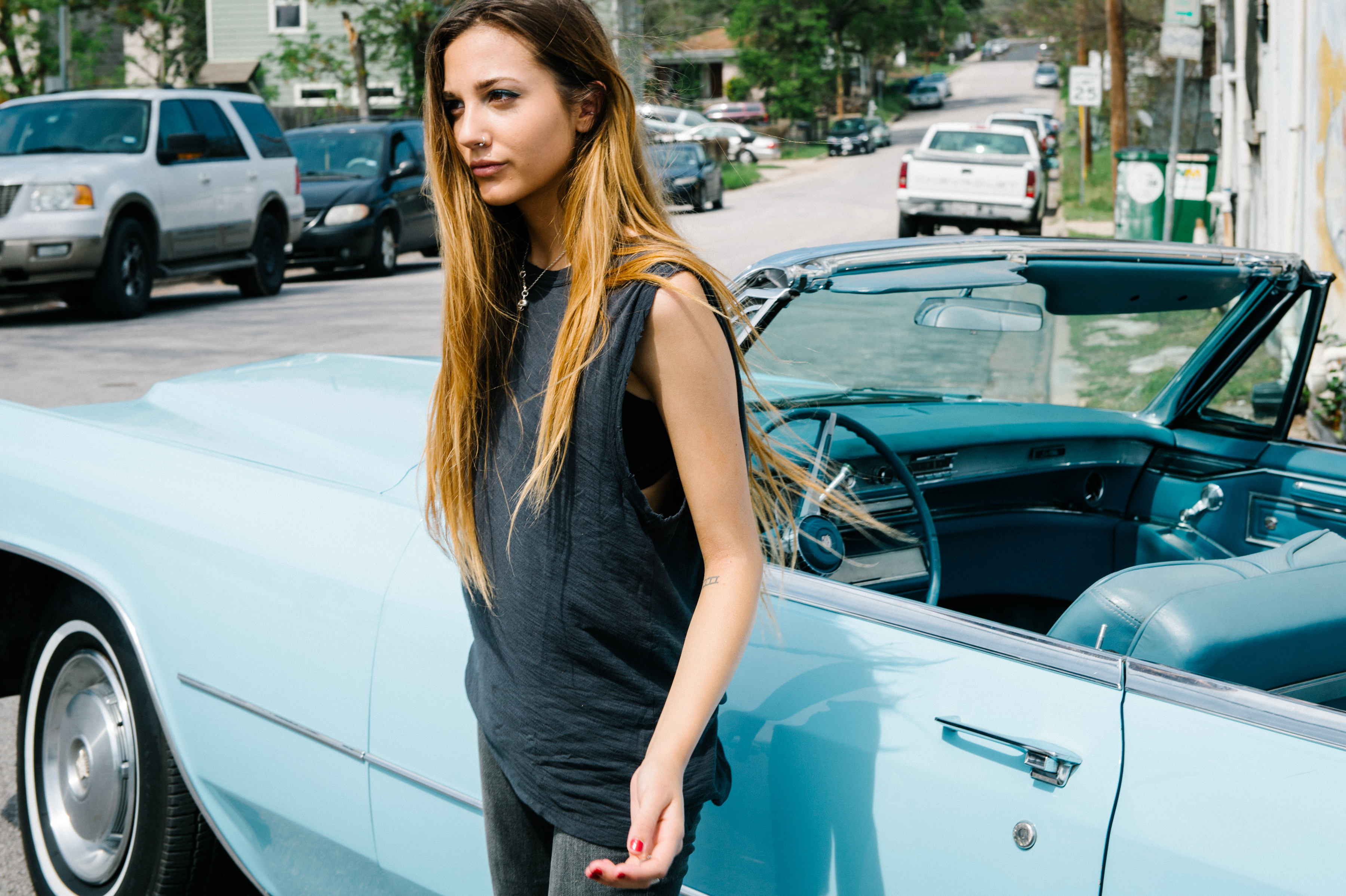 Photo credit: Jesse Lirola