Photo credit: Jesse Lirola
Shop the look – Authentic 1969 skinny fit jeans / Vintage wash V-neck t-shirt
Banners — a.k.a. Mike Nelson — sings of entropy, riots, and ghosts. Despite the heavy subject matter, a light shines through the storm clouds, and the baby-faced Nelson is able to find salvation in the darkest of hours. Part of that eternal optimism blooms from Nelson's formative years in the renowned Liverpool Cathedral Choir, where he sang rousing hymns before his voice changed, forcing him to find a new musical outlet. The U.K.-native began writing and recording under the moniker Raines, with his anthemic single "Ghosts" making a splash in the States in early 2015. 2016 has been, ahem, a banner year for Nelson: he signed to Island Records and released his eponymous debut EP under his new name Banners. With a change in name and fresh outlook, the future looks bright for the soulful crooner who doesn't care if you say he sounds like Chris Martin.
What influenced the change from Raines to Banners? Was there an element of reinvention involved?
I was never totally comfortable with Raines. Coming up with a name is a really tough thing because you instantly want to tell a bit of story about yourself in a name. With Raines, I wanted to come up with something that was a bit of a blank canvas onto which I could impose and imprint my personality and my music. Basically it was just a word I liked that I thought looked cool. It never totally sat right with me. You're never totally sure with a name but once I saw Banners written properly on a poster it felt right. I always wanted to use another single word because it's more immediate and interesting. I didn't want to use my own name because I like being mysterious [Laughs.]
"Shine a Light" is an anthem for raging against the dying of the light. Are you an eternal optimist?
I think so. As a musician I think you've got to be. I've got to get up at 5 a.m. tomorrow, so if you're not an eternal optimist than how do you do that? I relish adversity because I like overcoming challenges.
Did you have to fight for what you wanted growing up?
Music is one of those things where you stick your head out asking to have a target painted on it. It can be art, painting, poetry or anything where you put your soul out there and express yourself in a society that doesn't really like to do that. Doing music, there's always going to be some kind of adversity, but like I said, I'm an optimist.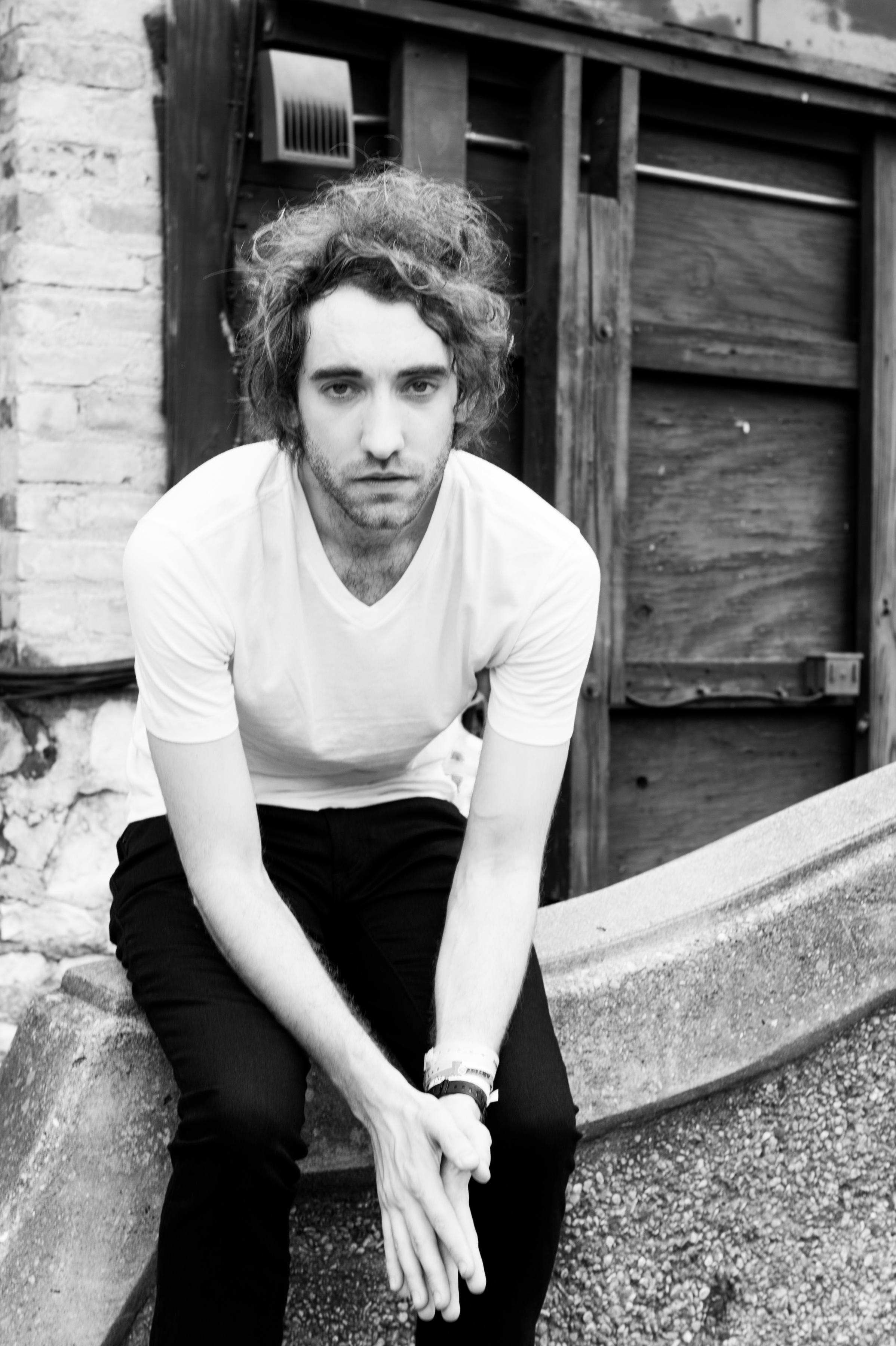 Photo credit: Jesse Lirola
How do you describe your fashion?
I like black, simply because I'm on stage a lot and I don't like to look like I'm sweating [Laughs.] I like casual clothes and skinny fit jeans. It stresses me out when there's baggy jeans going on. I have the most ridiculous hair known to man, which is not helped by the Texas heat. There's nothing I can do about it so I have to be a little scruffy.
How does fashion affect your stage performance? Would you prefer jeans or something formal?
I like wearing suits on special occasions. I think that's a really cool look. I've done shows and photo shoots in the past where I didn't feel completely comfortable. These shows for Gap have been great because it's clothes I generally like. It's so much easier to take photos and perform when I feel comfortable.
There's a hint of Coldplay influence in your songwriting. Would you consider them an influence?
Chris Martin is one of my favorite songwriters. I love a lot of Coldplay music and the anthemic nature of it. I can't imagine anything better than an audience singing your own songs back at you. That's something I've definitely tried to incorporate into my own music. I also really love Jeff Buckley. His voice is an instrument and that's something I hope someday I can learn to do.
Are you a natural born romantic?
I'm totally a natural born romantic. I started writing songs to impress a girl. I'm basically here because that romantic gesture worked out. She seemed to be impressed so I figured what the hell?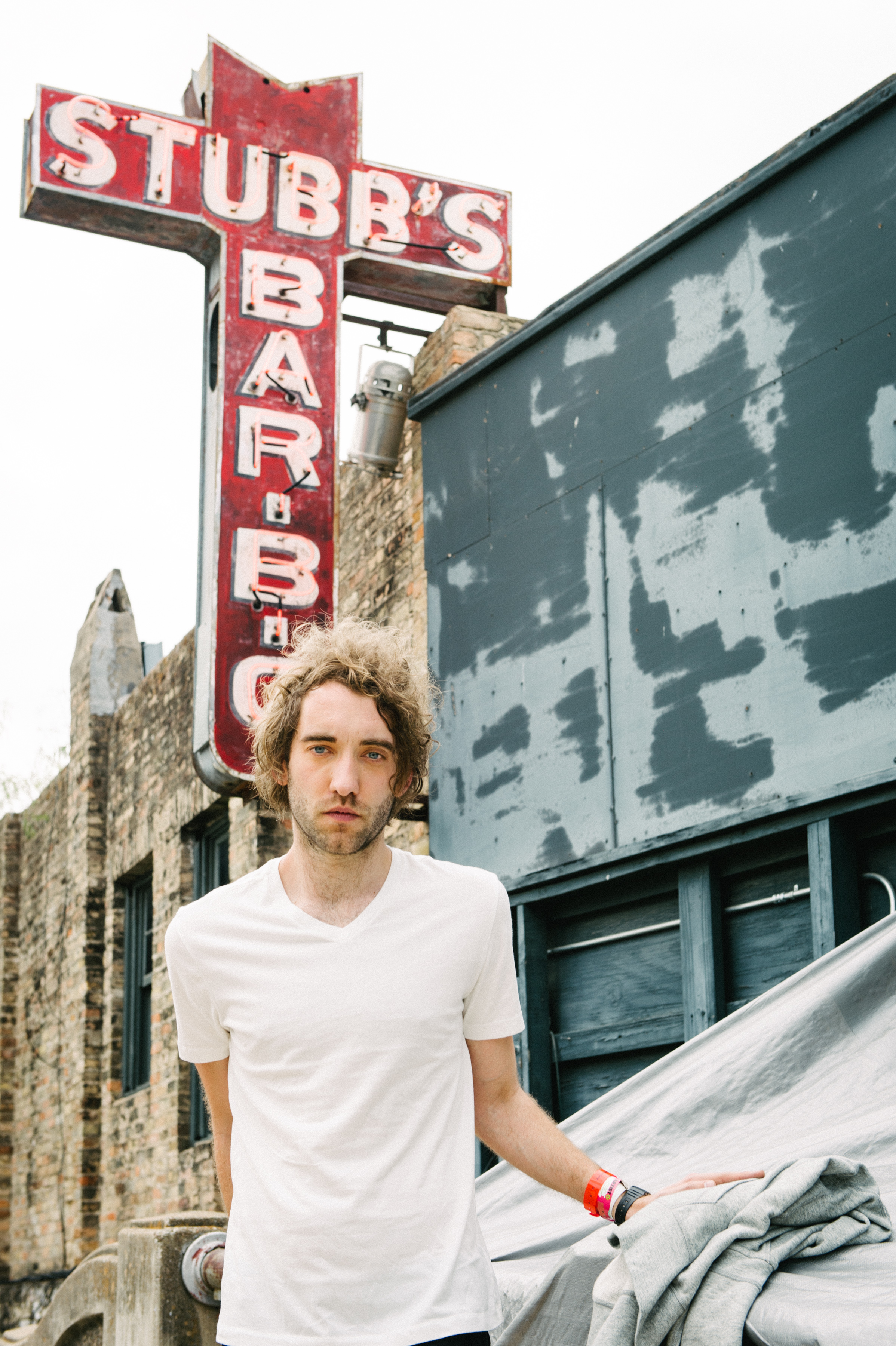 Photo credit: Jesse Lirola